Gorey boxer Niall Kennedy has made the decision to hang up the gloves…
The now-former Wexford professional boxer has called a halt to his career in boxing.
He confirmed the news in an Instagram post this evening stating:
"It has taken a few days to get to grips with this, but I am now officially retired from boxing. I've given 31 years to this sport, but I've gained more than I've ever lost. There was lots of high s and lows, but friendships forged that I'll never forget. Thank you," he said.
Niall 'Boom Boom' Kennedy, known locally as 'Basil', finishes his 17-fight pro career with a record of 14-2-1.
Kennedy was pencilled in to take part in the upcoming Dublin card on November 19th, but he will no longer be fighting in that.
Speaking to the Endswell Boxing Podcast, Niall Kennedy explained his reasons why he has decided to hang up the gloves:
"One of my biggest wishes was to get a picture of me and the little man in the ring after the fight," Kennedy says emotionally.

"I had an issue with bone scans after the Babic fight, but everything came back okay. They were then not happy with my brain scans and they sent me to go see a neurologist on Thursday. The neurologist unfortunately pulled the plug on me fighting again. It was one of the hardest things anyone has ever said to me. It wasn't an easy day. To be fair to the man, he wasn't emotionless but he more or less said to me.. 'I'm not in the business of being sentimental, Niall. I'd much rather you to have a conversation in 25 years, rather than getting a picture with your son in November'," he added.

"True trauma…31 years of taking impact to the head has had a negative effect. I'm lucky that it's been discovered now and that I haven't boxed on and done irreparable damage. As it is now, I'm fine and I will be fine," he said on the Endswell Boxing Podcast.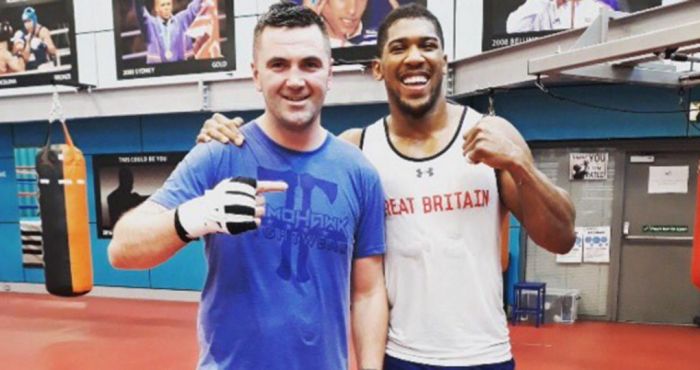 Along his professional journey and when in the spotlight, Kennedy, who works as a Garda in Wicklow, has also been outspoken about his difficulties with Mental Health and has been active in Wexford, speer-heading a positive Mental Health campaign.
There is no doubt that Kennedy has inspired another generation of young boxers in the county, along with people beyond the realms of the boxing sphere. In the future, Kennedy hopes to set up another Mental Health initiative in his community.
The full podcast with Niall Kennedy can be listened to below:
Read also:
Remember to submit your news to Wexford Weekly! To advertise on our socials or website, email our team at info@wexfordweekly.com