Updated 10/09/2021 (Additional info added, but list remains the same as originally published).
It's one that is sure to divide opinion, but here at Wexford Weekly, we've decided to compile a list of some of Wexford's best sports stars…
Here, we go through Wexford's Top 10 Sports stars.
10.JJ Codd
Jamie Codd is an amateur jockey with big cross country successes. Codd is no stranger to riding big winners, often draped in the purple and gold colours for Wexford. He rode Cause of Causes to the Muir Challenge Handicap Chase at the Cheltenham festival in 2016.
9.Adam Nolan
Nolan has numerous boxing achievements such as reaching the last sixteen in the 2012 Olympics, as well as being crowned Irish Elite Welterweight Champion in 2011, 2012, 2013 & 2015.
8.Tadhg Furlong
Furlong made his international debut against Wales in 2015 and the Wexford-man has went from strength to strength. Most notably when he lined out as tighthead prop in Ireland's historic win over the All Blacks in Chicago last year. Since this article has been published, Furlong's fame has continued to rise. He's now considered one of the world's best, if not the best, prop in the game of rugby.
7.Marin Storey
Storey captained Wexford to the All-Ireland in 1996, however, the Oulart man also received three All-Stars in his playing career which sometimes goes unnoticed too. There is no doubt that Storey deserves to be on this list. Legend is a phrase thrown around quite often, but it's a phrase that could not be more suited for Storey. Unfortunately, since this article was first published in 2016, Wexford are still yet to replicate that same success of Storey in '96.
6.Kate Kelly
Kate Kelly has been a stalwart for Wexford Camogie ever since making her debut in 2002. She moved on to achieve a total of nine All-Star awards, as well as winning four All-Ireland titles with Wexford. When you're thinking about the GOAT's of camogie, Kate Kelly should be worth a mention.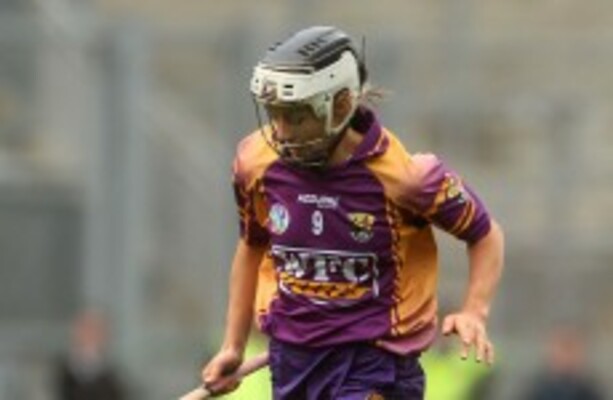 5.Gordan D'arcy
Over a career with spanned from 1998 to 2015, the Ferns native racked up 260 caps for Leinster along with 82 caps for Ireland. D'arcy went on to win 3 Heineken Cups, a Challenge Cup, 4 League titles with Leinster and 2 Six Nations including the Grand Slam in 2009.
4.Kevin Doyle
Arguably the most successful Wexford soccer player ever, Doyle has accumulated 62 caps for his country, while he has also played professional football for both Wolverhampton Wanderers and Reading in the Premier League. At the original time of publication, he currently played for Colorado Rapids in the MLS, however, he is now more commonly associated with RTE's coverage, as he works for a pundit for the national TV station.
3.Matty Forde
Matty Forde is without doubt Wexford's greatest ever footballer. He won an All-Star in 2004 and he also represented Ireland in the international rules series in 2004 & 2005. Forde was central to Wexford's amazing run in the 2008 All-Ireland Senior Football Championship, which saw Wexford reach the All-Ireland semi-final.
2. Darragh Mc Donald
Courtown native Darragh McDonald won silver in the 2008 Paralympic games in Beijing, however, he went one better in 2012 when he claimed an illustrious gold medal in the 400m freestyle.
1.Billy Walsh
Walsh has had an illustrious career, coaching Ireland to numerous World and Olympic gold medals. And it comes as no surprise that people put Irish boxing's poor performance in the 2016 Olympics down to Walsh no longer being part of the set-up. Walsh is currently involved with the coaching set-up with the USA Olympic boxing team.