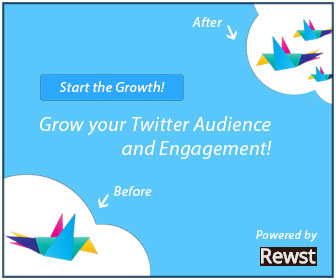 This day 100 years ago, December 10th 1917, the Wexford footballers came up against Clare in the All-Ireland Football Championship… 
It was the Banner County's first appearance on All-Ireland football final day, and due to the success and quality of the Wexford team they were facing, they entered the game as complete underdogs in front of an attendance of about 8,000 people in Croke Park.
But the 'Banner' county certainly lived up to its name. After coming out of the tunnel, they marched behind a "Republican" flag that emblazoned the words 'Up DeValera' during a time when the island of Ireland was ongoing a period of social and political unrest.
Though Wexford didn't perform to their usual standards, their experience from previous years stood to them as they attained the win and defeated the Banner side on a scoreline of 0-09 to 0-05.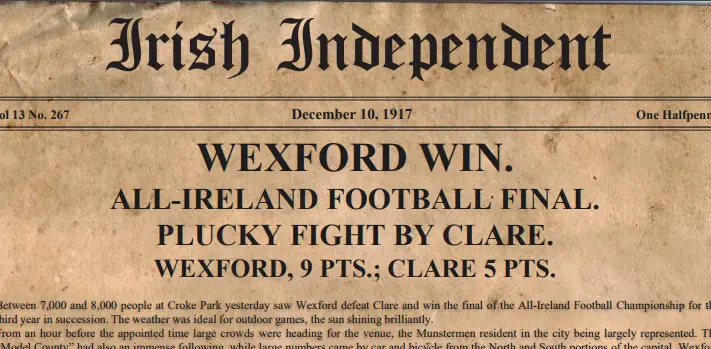 The victory against Clare in 1917 marked Wexford's third successive All-Ireland title, with 1918 creating a historic four-in-a-row that is still only to matched today by only one other team- Kerry – who successively won the competition between 1929-1932 and again between 1978-1981.
But remember, Wexford were there first…
The teams that day were:
Clare:- M. Connole (goal), J. Foran (capt), P.
Hennessy, H. McNamara, P. O'Brien, M.
McMahon, J. Fitzgerald, M. McNamara, P.
O'Donoghue, B. Carroll, J. Marrinan, J.
Spellissey, T. Considine, M. Malone, E.
Rourke.
Wexford:– J. O'Kennedy (capt), T. McGrath
(goal), G. O'Kennedy, P.J. Mackey, T.
Mernagh, A. Doyle, T. Doyle, T. Murphy, F.
Furlong, J. Crowley, R. Reynolds, J. Byrne, M.
Howlett, W. Hodgins, J. Quinn.
______________
Wexford Weekly
Please use the form below to submit an article: