Another Day…Another Giant.
The Riverside Hotel on the banks of the river Slaney in Enniscorthy is fast becoming a place for flame-haired giants to walk among us. A few short months ago, the epic tales of Tony Doran's exploits on the hurling field were recounted for the assembled gathering at the launch of his book 'A Land of Men and Giants'.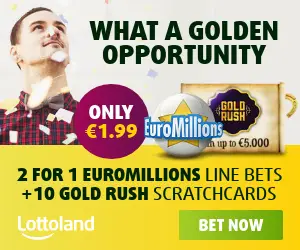 Last night it was the turn of Oulart/The Ballagh's Mick Jacob to shine and leave us all in no doubt that we're blessed in Wexford to have another flame-haired giant who served his club and county with such distinction.
In a 'This is Your Life' format, Alan Corcoran of South East Radio introduced us to the legend that is Mick Jacob through video footage and stories from team-mates and family members. Ed Rowsome did a wonderful job compiling the video footage of Mick's hurling life right through from the late '60's until he finished his inter-county career in 1984.
I'm sure for mere mortals, you would have to go through a lot of videotapes to show examples of their hurling talent, but for Mick Jacob, I can only imagine Ed was spoiled for choice when choosing clips to show the skill and wizardry of this enormous hurling talent.
One after another, team-mates and opponents talked about his immense talent, while the common denominator was that Mick Jacob read the game better than anyone,
and played the game 'hard and fair' and with a grace that is not often seen on the hurling field.
In fact, in the opening video clip of the evening, Liam Dunne who grew up admiring the skills of Mick Jacob spoke about how others might go to mass on a Sunday to pray to God for a win whereas he could go to mass and meet God.
For the young boys growing up in Oulart and The Ballagh in the '70's and '80's, Mick Jacob was God. He has had a huge influence on the lives and hurling careers of many
young players in his native parish and what is truly extraordinary about Mick Jacob is that he continues to have such an influence.
Yung players in Oulart/The Ballagh in 2018 know who Mick Jacob is – he's in the hurling field every evening and he's relevant in their lives because he's still coaching and passing on his expertise to these young boys who are just starting out. If Mick Jacob
wasn't relevant, ten-year-old Jack Dunne wouldn't have been on a video clip doing an impression of the man imparting his knowledge to a bunch of ten-year-olds.
Simply put and in Mick's own words, he 'loves hurling' and that is what shines through when you listen to him. He's a proper hurling man and a proper gentleman. Nobody left thinking otherwise after hearing the genuine regard the man is held in by everyone who has ever crossed his path.
His brother Robbie who spoke on behalf of Mick's siblings had the audience in stitches as he attempted to tell us about his brother Mick. He found that he couldn't separate the man from the hurling and as he said himself 'I can't talk about Mick without talking about hurling.'
Who knew he was such a good raconteur and could hold the audience in the palm of his hand as he regaled us with hurling stories about his brother Mick? Another raconteur of considerable note was Rathnure's John Quigley who in his own inimitable style told us of the regard he had for the great Mick Jacob and his seemingly effortless domination of the centre back position.
He conceded that in the 1974 county final, Mick Jacob nearly beat Rathnure on his own and was very unlucky never to have won a county senior championship final as a player. John Quigley concedes little so Mick Jacob must have delivered an awesome performance that day!
Former GAA President Nickey Brennan, Joe Hennessy, Eddie Keher and Noel Skehan of Kilkenny were there. Like the others, they couldn't speak highly enough of the skill and endless ability of the Wexford centre-back who hurled bravely, consistently, but never pulled a dirty stroke.
Brian Murphy a Cork man who played against Mick in the 1976 and 1977 All-Ireland Finals took to the podium and spoke of the wonderful display Mick gave in the final of '76 in particular when he almost singlehandedly captured All Ireland honours for Wexford.
Many former Wexford team-mates outlined, again and again, the esteem in which they hold this giant of a man. As Alan Corcoran tried to find a dodgy story about their playing days, the worst he could elicit was a Paudge Courtney anecdote about Mick escaping
the confines of their hotel on an away trip to go to a dance in Kenmare!
Hardly a story for the tabloids? We heard time and again throughout the evening how Mick loves hurling and from his Wexford team-mate Paudge we discovered that he also loves dancing, and by all accounts, he is quite graceful at that too.
Video clips from players all over the country were played with the Connolly brothers from Galway, Ger Loughnane from Clare and a quartet of tough Offaly men all reminding us that Mick was a gentleman on and off the field throughout his hurling career.
John Connolly did let us know that that wasn't true of all Wexford men but we're not mentioning any names…
The players of Oulart/The Ballagh who spoke paid wonderful tributes to Mick and the part he played in the success of the club in recent years. His hard work with teams that included his own sons Michael and Rory when they were coming up through the ranks laid the foundations for very successful senior teams in recent years.
Breda Flood and Mick's wife, also Breda were teachers in the primary school in Oulart and these two formidable ladies together with Mick were involved in many under-age success stories with Feile teams in the '90's.
'This is Your Life' was a fitting tribute from Oulart/The Ballagh to one of its favourite sons who is as humble as the day is long. That humility becomes evident when you hear Mick speak of his absolute love of hurling and his pride in his family and his parish.
Before the presentation of the Red Book, a recording of George Lawlor singing Cuchulainn's Son accompanied by video footage of Mick at his best was played for the assembled gathering.
If Nickey Rackard was Cuchulainn's Son, then Mick Jacob is definitely his other son and the standing ovation he received at the end of the evening will bear that out.