Although it may be temporarily, Wexford hurling prodigy Rory O'Connor has decided to hang up his football boots.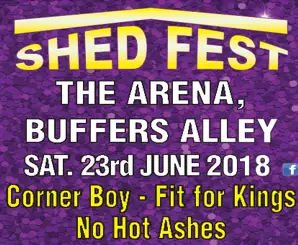 Speaking at the launch of the u-21 Leinster hurling championship, O'Connor said:
"This year with the club I cut ties with the football. It's something that was a personal decision I had to make just for my career."

"I could either keep playing both and do myself harm and be retired very early, or I could give myself the best chance to play as long as I can."
Leading up to the Wexford SHC final last October, O'Connor suffered a knee injury that almost ruled him out of his club's clash versus Oulart.
Throughout last year's campaign, O'Connor was admittedly playing too much – and at one stage, he played 20 games across a 15-weekend window.
"It was keyhole surgery. They tidied up the cartilage because it was a bit hairy in there after being split."

"Basically the shock absorber in my knee between both bones – it split in half on me just from wear and tear."

"There isn't a good blood supply in your knee so as far as cartilage growing back in there, it's not really going to happen. There's a minimal amount in there at the moment, so it's something I'll have to manage."

"I have to keep the muscle strong above the knee and below the knee. And then just rehab programmes."

"It seems to be all good now, it's not giving me any hassle."
O'Connor's talents on the hurling field are matched on the football pitch, and he was a main driving force for St Peter's run to the Hogan Cup All-Ireland final last year.
O'Connor, however, isn't the first inter-county star to decide to hang up their football boots for the season ahead.
Sarsfield's and former inter-county dual star Lee Chin also ruled himself out of his club's football action in an effort to prolong his hurling career.
Hurling's gain, is certainly, football's loss.