The Wexford Senior footballers face Laois in the opening round of the Leinster Championship on Saturday at 6:30 pm in Wexford Park.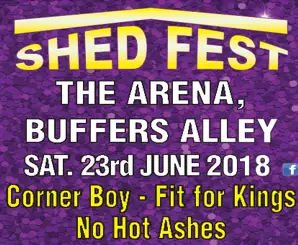 To commemorate the historic Wexford football team of 1915-1918 that won the 4-in-a-row of All-Ireland titles, the current Wexford football team will wear the jersey as shown below:
The Yellowbellies are truly back.
What do we think?
____
The game will be played as part of a double-header, with the Wexford vs Laois minor hurlers lining out at 4:30pm.
Tickets can be purchased online here, while they can be also bought from Supervalu and Centra among other national retailers.