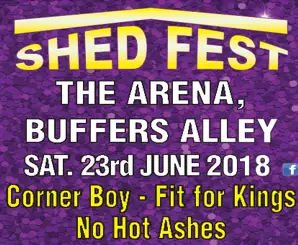 ___
"It's a new dawn
It's a new day
It's a new life for me, ooh
And I'm feelin' good."
Nina Simone wasn't talking about the transition from the Allianz Hurling League to Championship when she sat down to write "Feeling Good", but there's no doubt that it aligns with a similar mood.
One would find it difficult to describe the championship feelin' in just a few words, but there's a renewed lease of energy, a building excitement, and a vibrant atmosphere currently consolidating the Wexford air.
It's a Thursday evening mid-May, the sun is out and the birds are chirping. Summer is well and truly back, but it's never quite fully back until Wexford crowds flock to a nearby stadium in their purple and gold drapes to cheer on their hurlers.
Just as the birds continue to sing their songs in the air, the Wexford people converse about the looming first round-robin championship match versus Dublin. A temporary song 'til next week, but everyone is singing the same tune. We're feelin' good.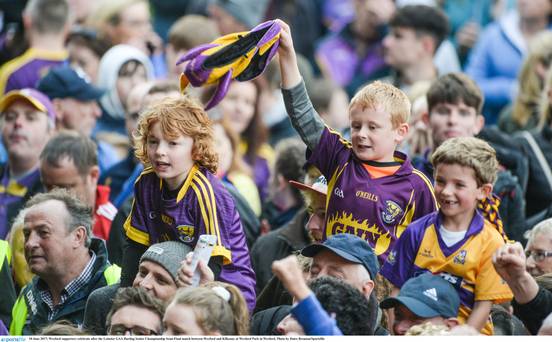 *****
There's plenty to sing about too. In this new format, the importance of beating the weaker teams is essential. One of these aforementioned 'weaker teams' lies in Pat Gilroy's Dublin; the other lies in Offaly. There's no doubt about that, let's not beat behind the bush.
Be under no illusion, Davy Fitzgerald and Wexford will have this game targetted. But, like Fitzgerald, Gilroy will have this trip to the Sunny South East pin-pointed as a must-win too. That's what makes it so exciting and interesting; on the day, both teams are capable of winning, and of excelling. On another day, both teams could find it difficult to even show up.
However, if last week's opening Leinster Championship game is anything to go by, the Dubs are hungrier than ever under their new manager.
Gilroy's Dublin team come into the Wexford game after a narrow defeat to Kilkenny, but also, with that one championship game already behind them. The finished scoreline read that Kilkenny were three-point winners, but a picture of a full-time scoreboard never tells the full story. Dublin dominated that game, and if it wasn't for a lapse of concentration in the final ten minutes, they would have walked away victorious.
The media would have been raving about the new Dubs and their new dawn. Make no mistake, the Dubs were back until the last 10 minutes.
They had Kilkenny rattled, but if Wexford people know anything, it's that you cannot rule Kilkenny out until the ref blows his full-time whistle. And just to make sure, play for ten minutes after the full-time whistle too. Historically, one of their best traits is their fight and their never-say-die attitude – but that's for another story.
*****
Gilroy's charges travel to Wexford Park on Sunday, maybe a little distraught after last week's heartbreaking loss to Kilkenny, but they'll have this game targetted – and the Wexford players are fully aware of this too.
"I am sure there is going to be a ferocious intensity to every game, they are coming down to Wexford Park, expecting to get a win, I am sure," Conor McDonald stated.
Dublin brought that ferociousness to Parnell Park last week, and it's an intensity they'll want to match on Sunday. This Sunday, however, they'll be without their stalwart Conal Keaney, who looked like a new player for the Dubs before being forced off the pitch with a shoulder ligament injury.
It was no coincidence that the game turned favourably for Kilkenny when Keaney went off injured either, and his loss to Dublin attack is a significant one.
In the other corner, there are little echoes of major injuries in the Model camp. Instead, the chorus of feelin' good continues to ring out around the county with excitement geared towards three bells on Sunday.
*****
By now, Wexford followers are well-used to their ups and downs. They've had it all, they've gone through some glorious times, and some dark, dismal and stagnant times too.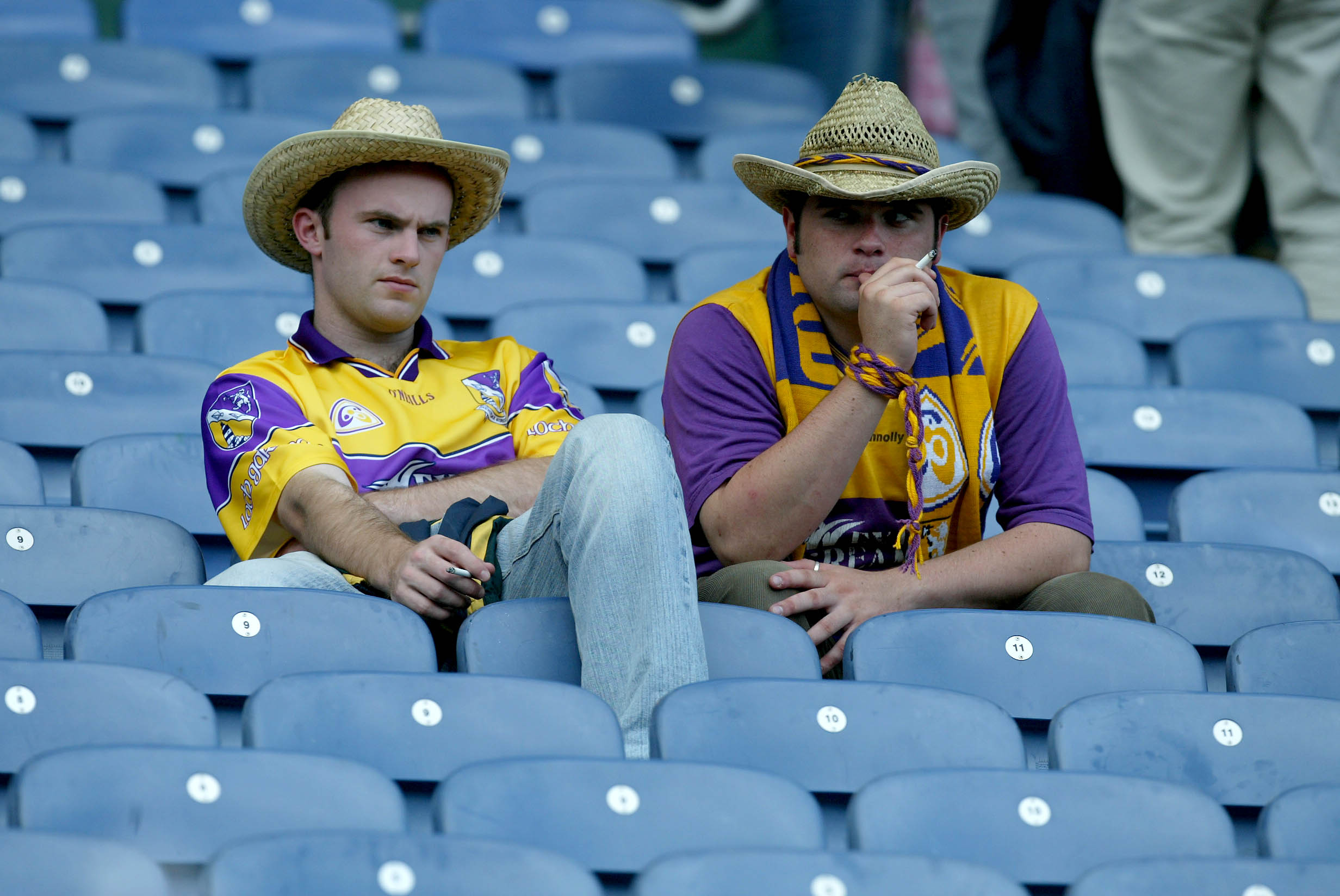 Yet, with this new group of players and management, there's something different. Wexford fans are no longer living on a sense of hope like previous years; instead, there's a sense of expectation. Fitzgerald's followers realise the budding potential of this crop of players proudly representing their county.
It's different. We're somewhat confident, even though we haven't bet the Dubs in a championship hurling game since 2008. And that's ok too. Their last championship meeting was two years ago; there's little point referencing a game compiled of a completely different set of players under a completely different managerial system.
Remember what Nina sang:
"It's a new dawn,

It's a new day"
And make no mistake, this is a new dawn for Wexford hurling.
Some could suggest Davy Fitz's arrival marked the beginning of the new dawn, while others would be drawn to Wexford's u-21 success in 2013, 2014 and 2015 as the beginning of the revolutionary period.
For me, our new dawn aligns with the merging of those two factors. Fitzgerald has brought that added enthusiasm back to Wexford, while the players themselves, they're the ones putting in revolutionary performances. It's an amalgamation of belief, talent and years of hard work, only coming to fruition now.
Just like the Wexford fans with an increased expectation, the players have a similar positive mentality heading into the game – and a recent article written by Lee Chin serves to highlight this.
In 2012, Chin didn't believe Wexford were capable of winning an All-Ireland. Now, in 2018, ahead of the Dublin match, he knows the current set-up is well capable.
"I used to hope we would do it. Recently I started asking new questions: Why not this year? Why can't our time be now?"
That's the attitude players need to have to compete at the highest level. That's a winning mentality, a vivid will to succeed. Doing anything to come away with valuable points.
*****
When the Dubs travel to Wexford Park on Sunday, expect a fiery contest between two sides willing to do anything to walk away with the victory.
Win the game, and you've one foot in an All-Ireland quarter-final and one major step in the right direction to a Leinster Final. Lose the game, and your bright new dawn could be lighting up the Joe McDonagh cup next year.
That's the beauty of Championship. The beauty of new dawns and new days. The dangers that come with them, all add to the beauty, the thrill and the excitement.
Sunday's game will finish at approximately 5pm, and only time can tell us who'll be singing Nina's tune walking out of Wexford Park.