Restructuring the U-21 All-Ireland hurling championship was a beneficial one to Wexford…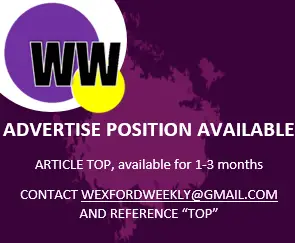 The u-21 All-Ireland Hurling Championship was often coined as the 'unique' knock-out championship, with the winner from each province (Munster, Leinster, Connacht and Ulster) all competing in the All-Ireland semi-finals.
However, the restructuring to this year's U-21 All-Ireland, which saw Antrim and Galway thrown into the Leinster Championship, means that the semi-finals will now feature two representatives from Leinster, and two from Munster.
The semi-final pairings will be:
Leinster winner vs Munster runner-up
Munster winner vs Leinster runner-up
As Wexford overcame Dublin in Parnell Park to reach the Leinster u-21 final, they're now guaranteed a place in the All-Ireland semi-final, despite which way the result goes against Galway in the Leinster final.
In the Munster final, Cork will face Tipperary, meaning Wexford are guaranteed to face one of those in the All-Ireland semis. And, although Tom Mullally's u-21 side can't look past Galway or Leinster Championship silverware, it's great to report that they'll have another exciting game to look forward to nonetheless.