The final round of the Wexford Senior Hurling Championship will take place this weekend and there's a lot to play for…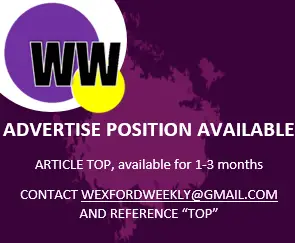 In Group A, despite some key absentees, current title holders St Martins have been the stand-out performers throughout the course of the campaign.
Likewise, in Group B, Naomh Eanna have been immense, emerging victorious in each game thus far.
Buffers Alley and Ferns have a lot resting on the line, and a relegation dogfight could be in store for those sides unless they both attain wins, in what is a crucial round of fixtures.
Senior Hurling Championship Odds, (Win, Draw, Win Format):
Rapparees 8/15, Draw 9/1, Shelmaliers 15/8
St Annes 4/6, Draw 8/1, Faythe Harriers 11/8
St Martins 1/4, Draw 12/1, Buffers Alley 7/2
Naomh Eanna Gorey 1/2, Draw 9/1, Oylegate Glenbrien 2/1
Ferns St Aidan's 5/4, Draw 8/1, Glynn Barntown 8/11
Oulart The Ballagh 1/4, Draw 12/1, Rathnure 7/2
Our Predictions:
Rapparees, St Annes, St Martins, Naomh Eanna, Glynn Barntown, Oulart The Ballagh
_
The above betting odds are provided by Wexford bookmaker, LeadingLayer Betting, located on Monck Street in Wexford town.