The Leinster GAA Council have confirmed the round-robin fixtures for the 2019 Leinster Senior Hurling Championship.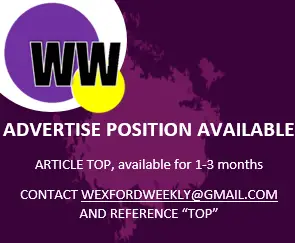 Wexford will travel to Galway and Dublin, and just like last year, they'll face Kilkenny in the last round of the round-robin format.
In 2018, Wexford faced Kilkenny in Nowlan Park in the last round-robin game of the campaign, with the winner securing a place in the Leinster final against Galway.
Then, Fitzgerald and Wexford were unlucky with the fixtures as they received no break/bye in between rounds, whereas other counties benefitted from the time off and their extra rest period.
For 2019, the GAA and the Leinster Council have altered the fixtures, meaning each team will receive at least one bye throughout their respective championship campaign.
FIXTURES:
Round 1: May 11th/12th – Galway v Carlow; Kilkenny v Dublin; Wexford bye
Round 2: May 18th/19th – Carlow v Kilkenny; Dublin v Wexford; Galway bye
Round 3: May 25th/26th – Galway v Wexford; Carlow, Dublin, Kilkenny bye
Round 4: June 1st/2nd – Carlow v Dublin; Galway, Kilkenny & Wexford bye
Round 5: June 8th/9th – Wexford v Carlow; Kilkenny v Galway; Dublin bye
Round 6: June 15th/16th – Wexford v Kilkenny; Dublin v Galway; Carlow bye
_
The top two teams from the round-robin will contest the Leinster Hurling final.
After assessing the fixture list, Wexford received a relatively good draw this time around.
The Model County will be going hell-for-leather in their first two games against Dublin and Galway, while the week-long break following the Galway will be crucial for recovery.
Then, they'll have a relatively easy match versus Carlow before a potential showdown in Wexford Park versus the Cats.