Edited at 22:58.
Three county finals have been put back on the calendar to accommodate for Sunday's stalemate in the Wexford Senior Football final at Innovate Wexford Park.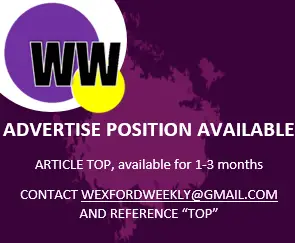 Shelmaliers and Kilanerin-Ballyfad contested Sunday's Wexford SFC final. That game, which was an absolute cracker, finished 2-11 apiece after Shelmalier's Simon Donohoe scored two last-minute points to set up a much-deserved replay.
But, because that game finished in a draw, Wexford GAA have now found themselves in a bit of a predicament.
In the final moments of Sunday's county final clash, a bemused Liam Spratt commented live on South East Radio, "there's nothing in place if there's a draw?", before receiving confirmation moments after, that if the game did finish in a draw, there would be a replay in Wexford Park the following Saturday (October 20).
The biggest problem, however, is that there was meant to be a double-header of hurling county finals taking place in Wexford Park that same day (October 20), and that they have now been re-fixtured, while the Rapparees and Rathnure Junior final has also strangely been rescheduled to next Sunday at 11am in St Patrick's Park.
The three games involved & affected are as follows:
Taghmon vs Duffry Rovers (Intermediate A Hurling Final).
Kilmore vs Glynn-Barntown (Junior A Hurling Final).
Rathnure vs Rapparees (Junior Hurling Final).
Social media users on a variety of platforms have hinted that the logical thing to do would be to play the Senior County-final in either Bellefield or New Ross, as opposed to moving the three other county finals out of Wexford Park just to accommodate for the Senior football game.
In particular, Kilmore GAA Club feels aggrieved by the decision to move their county final, stating on Twitter that they will now "have players away on holiday" while other members of their panel have "arrangements made" for their newly scheduled date, on Saturday, October 27, the bank holiday weekend.
Hopefully the re-fixtures won't tarnish any clubs' preparations for their respective county finals, for what is sure to be the clubs' biggest game of the year.