Two Wexford hurlers have been named on the Bord Gais Energy U-21 Hurling Team of the Year for 2018…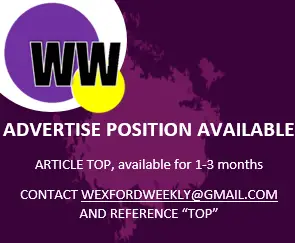 Namely, St Martins' Rory O'Connor and Oylegate-Glenbrien's Seamus Casey are Wexford's two All-Star recipients.
Wexford's two u-21 All-Stars will receive their awards at a ceremony held in Dublin this Friday, 19th October.
Also, a notable mention to Wexford's four other u-21 All-Star nominees, who fell just short after some excellent performances in the purple and gold; nominees who missed out are Damien Reck (Oylegate-Glenbrien), Darren Byrne (Blackwater), Ian Carthy (Taghmon-Camross) and Joe O'Connor (St Martins), all who performed excellently throughout their respective campaigns.
The full team is as follows: 
1. Ger Collins (Cork)
2. Killian O'Dwyer (Tipperary)
3. Brian McGrath (Tipperary)
4. Niall O'Leary (Cork)
5. Fintan Burke (Galway)
6. Robert Byrne (Tipperary)
7. Billy Hennessy (Cork)
8. Mark Coleman (Cork)
9. Ger Browne (Tipperary)
10. Robbie O'Flynn (Cork)
11. Rory O'Connor (Wexford)
12. Ciarán Fahy (Galway)
13. Jake Morris (Tipperary)
14. Tim O'Mahony (Cork)
15. Seamus Casey (Wexford)