The Wexford Camogie team are now looking for a new manager…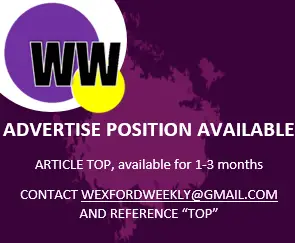 The now-former camogie manager, Martin Carey, has stepped down from the post. As per Aidan Delaney of South East Radio, Wexford failed to field a team against Cork in the Division 1 Camogie League today , forcing a walkover.
A number of inter-county camogie players are members of St Martins GAA club. St Martins are playing in the All-Ireland semi-final tomorrow against Inniscarra of Cork. Despite this, one would think that Wexford, who were winning All-Irelands and fielding two teams not too long ago, would be able to field a team for a competitive Senior camogie match.
In 2018, Wexford withdrew their second-string intermediate team from the Camogie Championship following the county board's handling of the managerial situation.
Following this, the Wexford County Board released a statement to the Wexford People, stating:
"With such low numbers on the panel regrettably a decision was taken to withdraw the Intermediate team from the Championship. Wexford Camogie County Board are hopeful that we will be able to field teams in both senior and intermediate in 2019."
A statement is set to be released by the Wexford Camogie County Board on the matter shortly.