The Yellowbellies travel to Dublin on Sunday to play the Dubs in the first round of the Leinster Senior hurling championship…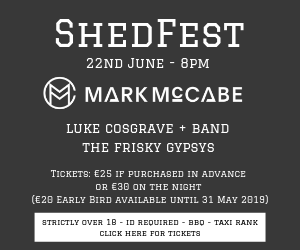 Who?
Wexford vs Dublin
What?
Leinster Senior Hurling Championship, Round 1
Where?
Parnell Park
When?
Sunday at 3pm.
Is it on TV?
Unfortunately, it isn't on RTE or Sky. However, there'll be highlights on RTE's The Sunday Game, which starts at 9:30pm.
What are the XV's?

Wexford XV:
1.Mark Fanning,
2. Damien Reck, 3. Liam Ryan, 4. Shaun Murphy,
5. Paudie Foley, 6. Matt O'Hanlon, 7. Simon Donohoe,
8. Kevin Foley, 9.Dee O'Keeffe,
10.Jack O'Connor, 11. Liam ÓgMcGovern, 12. Aidan Nolan
13. Conor McDonald, 14. Lee Chin, 15. Rory O'Connor.
Subs:
Eanna Martin, Shane Reck, Conor Firman, James Breen, Cathal Dunbar, Gavin Bailey, Harry Kehoe, Seamus Casey, Joe O'Connor, David Dunne, Paul Morris.
Dublin XV:
1. Alan Nolan
2.Paddy Smyth, 3. Eoghan O'Donnell, 4.Darragh O'Connell
5. Chris Crummey, 6. Sean Moran, 7. Shane Barrett
8.Sean Tracey, 9. Tom Connolly,
10. David Tracey, 11. Danny Sutcliffe, 12. Fergal Whiteley,
13. Paul Ryan, 14. Liam Rushe, 15. Eamonn Dillon.

Picture Credit: Nicola Reddy Photography