Former Kilkenny great Jackie Tyrrell focussed his Irish Times column on tomorrow's Wexford-Kikenny showdown…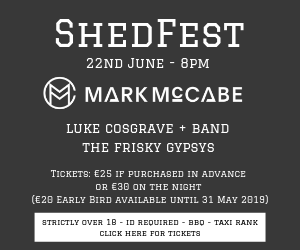 Within Tyrell's Irish Times article, which is certainly worth a read if you have a spare few minutes, the nine-time All-Ireland winner spoke about the tense and hostile atmosphere the Wexford supporters create when Kilkenny come to town:
Wexford Park is without doubt the most hostile environment I have ever played in. The Wexford fans have the ability to create a real noise level, an eerie vibe to the place. There's a tribal war feel to the stadium that makes you feel uneasy as soon as you set foot in the place.
It's like they're saying, 'Hey, this is our house and we will protect it with everything we have'. Anytime I went there, I always felt like a young lad robbing an orchard, looking over your shoulder waiting for a farmer to chase you out the gate with a pocketful of apples. You never felt comfortable, you were always on edge.
I never liked going there. Normally, the only nice thing from days going to Wexford Park was the steak in the Ferrycarrig Hotel after the game. Beautiful county, great spot to visit, lovely people. But a brutal place to go and hurl.
We played down there in an under-21 Leinster final in 2001 and they beat us that day, 0-10 to 1-5. They sensed it from early on that there was blood to be got here – it was potentially a big scalp for them and like good assassins they took it. When the game finished, they ran through us like we didn't exist – this is the supporters I'm talking about! They flooded the field after the final whistle and claimed it.
They had been down for a few years and had taken a few beatings from Kilkenny. This was payback. You could see the sense of relief in them as they let all that built-up hurt out and let a few of us know about it along the way. I admired that from them. It was not a pleasant place to go."