It's less than two weeks to go 'til Wexford face the Cats in Croke Park…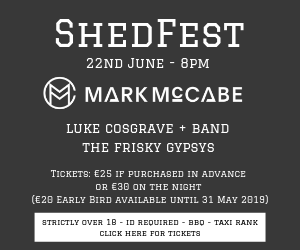 The excitement is real. The buzz is real. The countdown has begun. Last weekend's match against Kilkenny was as exciting as they come. It was an end to end thriller in Wexford Park, but overall, a draw was a fair result. That result, coupled with Dublin's result against Galway, meant that Wexford-Kilkenny will face each other once again, which is sure to be yet another pulsating encounter.
This time around, Wexford will be hoping to go one step further to attain their first Leinster title since 2004. Here's the team we think would exploit Brian Cody's Kilkenny
1.Mark Fanning, 2. Simon Donohoe, 3. Liam Ryan, 4. Damien Reck, 5. Paudie Foley, 6. Matt O'Hanlon, 7. Shaun Murphy, 8. Dee O'Keeffe, 9. Kevin Foley (sweeper), 10. Jack O'Connor 11. Lee Chin, 12. Rory O'Connor, 13. Paul Morris, 14. Conor McDonald, 15. Liam Og McGovern.
We'd have McDonald tied to the square for the first quarter, with the pacey Liam Óg and Morris on either side pouncing on any breaking balls. Chin would move out to centre-forward; his movement around the half-forward line would create an invaluable asset for puck-outs in a wide Croke Park pitch.
Matt O'Hanlon, who received plaudits for his performance against TJ Reid, will be tasked with man-marking duties once again, as his confidence is sure to be sky-high! Another option in defence would be to place Damien Reck onto Ballyhale's Adrian Mullen, who seems to be a real live-wire in the Kilkenny attack. Dunbar fails to make our team-sheet for the final, but his speed and directness in a widely-spaced Croke Park is something that shouldn't be overlooked, and he could be utilised as in impact substitute as the Kilkenny backs start to fatigue.
One person who had a major influence on last week's game however, was Jack O'Connor, who came on as a substitute mid-way through the second-half. He was exceptional in the time he had on the pitch, and one could argue, that his perforamance during the limited time he had on the pitch, is deserving of a place on Wexford's XV for the final. Just like with Lee Chin, O'Connor's height and high-fielding ability in the half-forward line could be utilised against Kilkenny's half-back line.
---