Paul Galvin found himself in unfamiliar surroundings last week after losing out in a division four football clash to Antrim…
However, the joys of the Allianz League is that you can't dwell on the previous week if you do come out on the losing side, as there's another clash fastly approaching.
The Model County's attention quickly turned to their second-round clash, a game against Carlow today at Wexford Park.
Paul Galvin's youthful Wexford footballers are now off the mark in Division 4, defeating Carlow on a scoreline of 2-10 to 1-06.
The Wexford footballers were up 2-06 to 0-02 at half-time.
Going into the second-half, that lead wasn't comfotable though, as Carlow had the advantage of a strong wind in the second-half.
Despite Carlow's attempts of an inspired comeback and a quick turnaround in the second-half, the Yellowbellies held onto their lead.
The result today means that the Wexford footballers are off the mark in Division 4, attaining their first competitive win of the Paul Galvin era.
Next up for the Wexford footballers is a derby clash against Waterford , which will take place next Saturday Feb 8th, Fraher Field at 7pm.
Scorers:
Wexford: I Meegan (0-1 free); M O'Connor, G Sheehan, C Carty; R Devereux,d B Malone, E Nolan; G Malone, N Hughes; S Nolan, J Stafford, T Byrne; M Rossiter (0-3), J Bealin (1-1), B Brosnan (1-5, 0-1 free).
Subs: M Molloy for Nolan (48); C Devitt for Byrne (54); J Rossiter for M Rossiter (60); S Doyle for Carty (65); R Crosbie for Stafford (68).
Carlow: R Sansom; M Bambrick, S Remond, N Roche; J Morrissey, R Walker, C Doyle; S Murphy, E Ruth; J Murphy (1-1, 1-0 pen. 0-1 free), D Foley (0-1 free), D O'Brien; S Gannon (0-1 free), B Murphy, D Walshe (0-3 frees).
Subs: J Moore for Bambrick (48); C Crowley for Doyle (49); R Dunphy for O'Brien (64); Simon Doyle for J Murphy (66).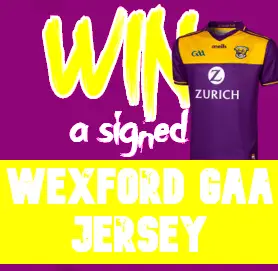 If you're looking to advertise with us, please check out our advertising rates or email us at wexfordweekly@gmail.com.
Read Also:
Wexford's Allianz Hurling & Football League Fixtures
The Sidelines Will Be Interesting For The Wexford-Clare Match