2019 All-Star award winner Lee Chin spoke to Today FM on Monday…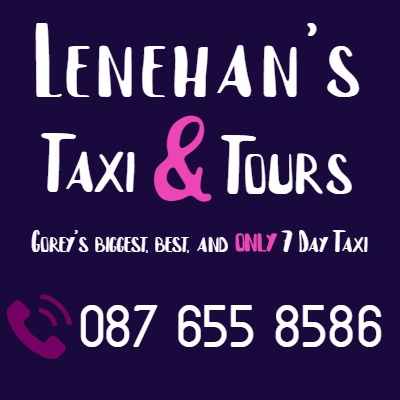 With the Covid-19 pandemic, very few people know what's going to happen in the sporting world. In that sense, the GAA is like no other organisation.
Cancellations and postponements have placed sporting bodies in positions never faced before and now a waiting game has commenced.
Last year's Leinster Senior hurling winning joint-captain Lee Chin compared the round-robin championship with a potential straight knock-out championship, which is becoming more inevitable as each day passes.
At the moment though the Wexford team, along with all other county teams, are just like everyone else, as they don't know what's going to happen:
"We don't what format they're going to use, obviously we're preparing for the round-robin.

"You've got to be proactive in the way you think about these things but there's a lot of hearsay at the moment that there could be a straight knockout Championship but we haven't got much information on anything yet and rightly so because we just don't know what way this is going to go."
The round-robin format has been good to Wexford. The Yellowbellies only won one game in the round-robin series last year (draws KK/Dub/Gal), but despite that, they still went on to become champions.
"Obviously over the last two or three years we've enjoyed the round robin. It gives you a chance to prepare for each team."

"I suppose on the other side (knockout format) you don't really know who you're going to be playing next a lot of the time but week on week you know months in advance who you're going to be playing, and it's nice to be able to prepare for each individual team and their strengths."
With a potential knock-out championship thrown into the works, the Faythe Harriers club man believes its a nervy but exciting proposal:
"There's a lot of nerves I suppose and a lot of on the line stuff if it comes into knockout championship, it could be all over in 70 minutes.

"A round robin gives you the chance, even if you do have  a setback in one of the games or so be it, you have another chance at the whip as well."
Read Also: