St Peters College in Wexford are now fundraising for an AstroTurf pitch..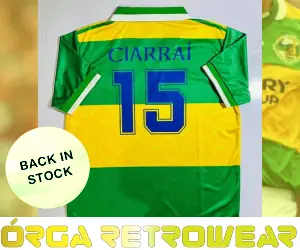 St Peters College in Wexford town is the latest school to fundraise for an AstroTurf pitch and to develop their sporting facilities.
The news comes after Wexford CBS also launched their campaign to fundraise for a 'fully sized' AstroTurf pitch in Wexford, which will be the first of its kind.
For those of you familiar with the St Peters, the pitch will be located to the rear of the sports complex and will be predominately used for break time activities, PE, and training sessions.
The St Peters school have launched a video promoting the fundraising campaign. The promotional video contains a number of familiar faces who attended St Peters College including Wexford footballer Brian Malone, AFL player Barry O'Connor, and Wexford hurler Rory O'Connor.
"St. Peter's College and the Past Pupils' Union are delighted to announce the launch of the school's Sports Development Draw which aims to raise money to build a new astro turf pitch in school. As pupil well-being is one of the key priorities in St. Peter's, the pitch will be an invaluable facility for generations to come and will ensure our pupils can remain active all year round," a spokesperson for the campaign said.
They are aiming to raise 25,000 euro and St Peters Past Pupils Union have launched a draw to help kickstart the fundraising. The winner will receive a cash prize of 2,000 euro, while there will be various other prizes for placed winners.
Tickets cost 10 euro. To buy a ticket and support our fundraiser, please click the iDonate link below: https://www.idonate.ie/raffle/stpetersppu
In other news, a former St Peters student and 2019 All-Star nominee has opted out of Davy Fitzgerald's Senior hurling panel for the 2021 season.
If you're looking to advertise on Wexford Weekly, please check out our advertising rates here & then drop us an email.