Wexford Senior hurling manager Davy Fitzgerald recently sat down with The Two Johnnies from Tipperary..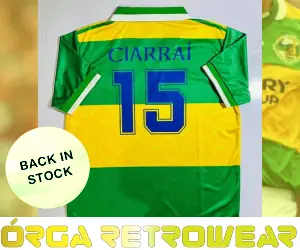 The Clare native recently joined The Two Jonnies on their podcast.
On the recently-aired podcast, Fitzgerald spoke about his programmes on RTE, his involvement with Clare and Wexford GAA, and the mentality that he believes is needed to succeed.
When asked, Fitzgerald also explained how he immediately won over the members of the Wexford Senior hurling panel when he met them first:
"I think, number one, you have to be straight up and honest with them. From day one, I called it how I saw it. I told them what the story was. I told them that we have to work extremely hard."

"Also, I felt that the most important thing was that we'd have to enjoy each other's company. I want no f***ing superstars, I just want an honest bunch that care about where they're from. They care about Wexford, but they care about each other."

"I don't believe in one leader. I have joint-captains always. I believe in an amount of leaders. They're all in it together. If a fella is having a bad day, another will go over and tap him and say 'we'll be grand, let's stay with it'. I love that family feeling, and I've tried to instil that in him."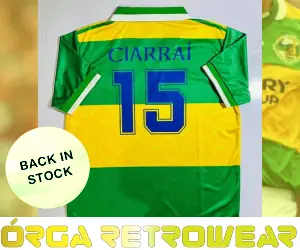 "It's also important to surround yourself with great coaches and great people. like our kit-man. We've a fella who is 82 who carries the water… he's the life and soul of the place. It's the characters that you have around is important. They should be able to express themselves and it feels like a good place to be. If it feels like a good place to be, you're on a winner. Once you stick together, you've a chance of doing anything."

"If you go out and you're as honest as you can be, believe in yourself, then let's go to battle – let's go to war."
The interesting and informal chat with the Wexford hurling manager with The Two Johnnies can be watched below:
It is believed that this will be Fitzgerald's last year at the helm with the Wexford Senior hurlers. Recently, he was dealt a blow after one of his central players opted out of the panel for the upcoming year.
If you're looking to advertise on Wexford Weekly, please check out our advertising rates here & then drop us an email.