Órga Retrowear, which launched in 2019, have been a great addition to the retro sportswear industry in Ireland…
In their two years, the Tipperary-based business released some excellent designs. Órga Retrowear have produced some wonderful and poular retro GAA jerseys in their short time.
The slick-fitting jerseys have been a hit with GAA fans across the country. Here, Wexford Weekly aims to rank their retro GAA releases in terms of beauty and sexiness.
The Mayo jersey of the 1980s is deserving of its place on this list. The contrast of colours, and the unique stripes on the shoulders of the jersey is a thing of beauty.
Simple, but effective. This 1960s-1970s Wexford jersey, worn by the likes of Ned Buggy, Mick Jacob, and Tony Doran, is a jersey that oozes in class.
Like the Wexford 1960s jersey, the retro Antrim GAA jersey rocks. The light, yet noticeable white vertical stripes make this jersey.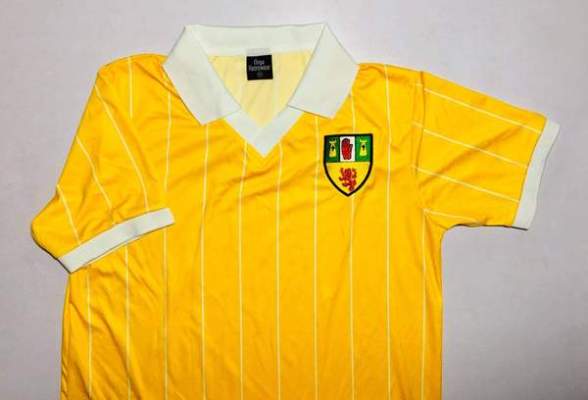 The New York 1990s jersey is a new release by the Irish-based company. It's clear that Orga Retrowear's designs are developing as the years progress too. This New York 1990 retro GAA jersey is unique with 'Budweiser' as the team's main sponsor.
The people of Kerry should find themselves unlucky not to gain the number one spot with this cracking 1997 jersey. It was worn by many, but with the number on the back, it's a gesture to the great Maurice Fitzgerald. Wearing this jersey will not guarantee that you'll be able to kick swingers off the inside of the boot, but it will ensure that you're looking slick.
We may be a bit biased, but the Wexford 1996 jersey is the best selling and most in-demand jersey on Órga Retrowear for a reason too. It's a cracking jersey which brings back a lot of nostalgia for Wexford people. The slick-fitting 1996 jersey worn by Wexford All-Ireland winning heroes is fully deserving of its number one spot.
If you're looking to advertise on Wexford Weekly, please check out our advertising rates here & then drop us an email.