Famed musician and songwriter George Harrison had close ties to 'The Model County'…
When The Beatles touched down in Dublin in 1963, 'Beatlemania' was in full swing. Standing on the airport tarmac, John Lennon proclaimed 'We're all Irish'.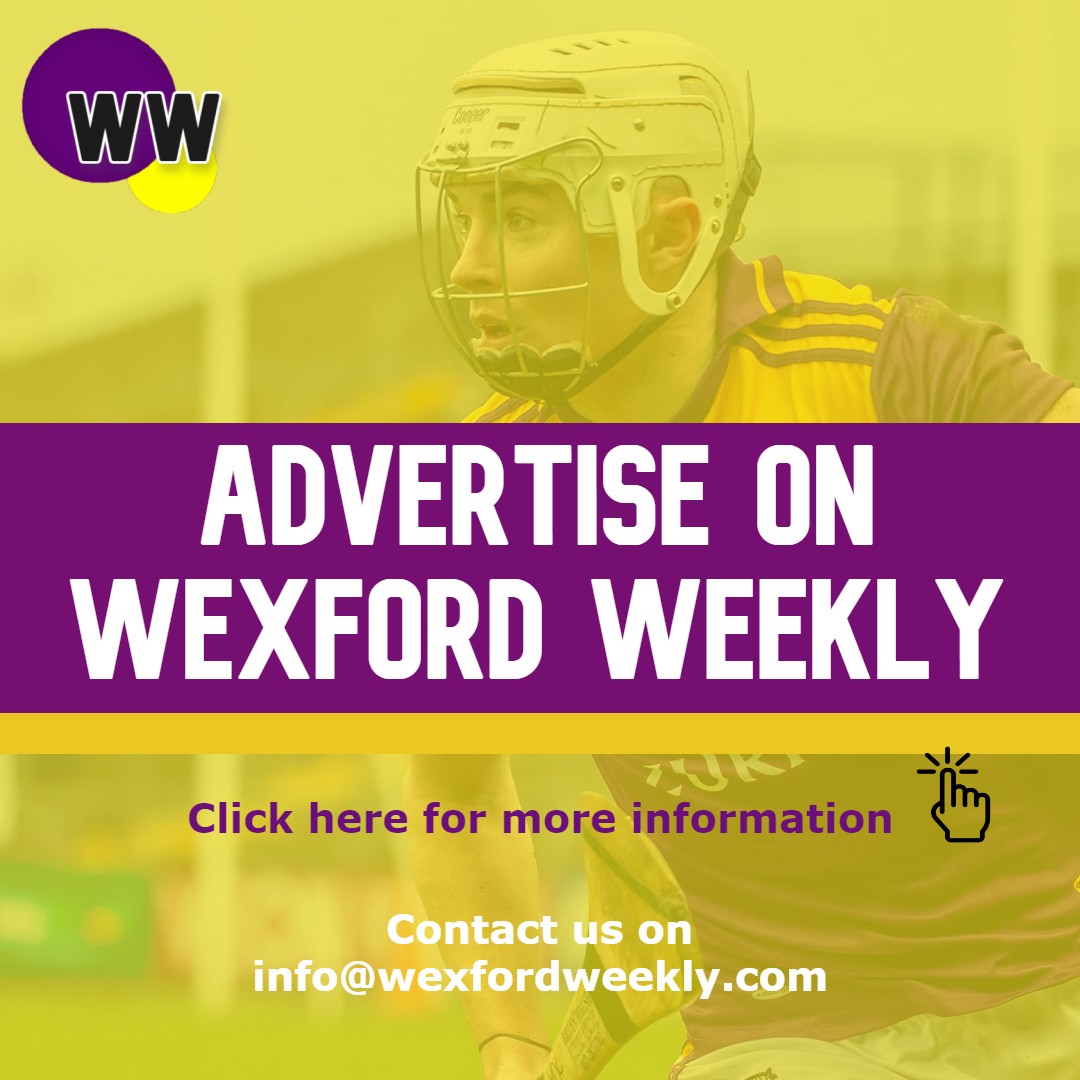 Indeed, all four Beatles have claimed their ancestry can be traced to the Emerald Isle. From Lennon buying an island off the coast of Mayo to Paul McCartney choosing Castle Leslie in Monaghan as the venue for his wedding to Heather Mills, 'the Fab Four' frequently wore their Irish heritage on their sleeve. 
This naturally begs the question: how Irish were The Beatles? 
John Lennon's Irish roots come from his paternal grandparents, John (known as 'Jack') Lennon and Mary Anne Maguire (known as 'Polly'). Jack was born in Dublin in 1858 and, like many Irish people of his time, immigrated to Liverpool in pursuit of a better life. There Jack earned his living as a singer and later married fellow Dubliner Polly in 1915.
Together, they had three kids, including Lennon's father, Alfred. Lennon took his Irish ancestry seriously, so much so that he would later name his second son 'Sean', the Irish-language version of his own name.
Lennon also remained vigilant in Irish current affairs; in 1972, Lennon and his wife Yoko Ono released the song 'Sunday Bloody Sunday', a visceral response to the Bloody Sunday massacre in Northern Ireland. Lennon had also planned to retire in Ireland, purchasing an island off the coast of Mayo in 1967.
Like Lennon, Paul McCartney is also third generation Irish; his maternal grandfather Owen Mohan was born in Tullynamalrow Co. Monaghan in 1880. When Owen was 12 years old he moved to Glasgow and later moved to Liverpool at the age of 25.
There, he met McCartney's grandmother Mary Theresa Danher, a Glasgow native of Irish descent. Together they would have three children before Mary Theresa tragically died in childbirth having their fourth child, who also didn't survive. Of these three children was Mary, Paul McCartney's mother.
Despite his rise to unprecedented stardom, McCartney kept his Irish roots close to his heart. His marriage to Heather Millis in his ancestral home of Monaghan in 2002 speaks volumes about how much McCartney values his heritage.
Like Lennon, McCartney spoke out on the behalf of Irish people during The Troubles. In 1972, he penned the song 'Give Ireland Back to the Irish'. The single topped the national charts in Ireland. 
The Irish connection of Ringo Starr is the least strong of the four Beatles. Starr, whose real name is Richard Starkey, was described by his biographer Alan Clayson as the only Beatle without Irish blood. However, English historian Mark Lewisohn suggested in his book Tune In that Starkey's family line may be traceable to County Mayo.
Also, in Michael Lynch and Damian Smyth's book The Beatles and Ireland, they point out that Starkey's great-great-grandmother was a Conroy, a name commonly found in Galway, Laois and Dublin. This leads us to believe that while Starr is clearly the least Irish Beatle, he is possibly more Irish than some people realise. 
This leads us to who is arguably the most Irish Beatle of all. George Harrison, born in Wavertree Liverpool in 1943, has a family tree that can be traced back to thirteenth century Wexford. His ancestors were Norman knights who settled in Ireland's south east.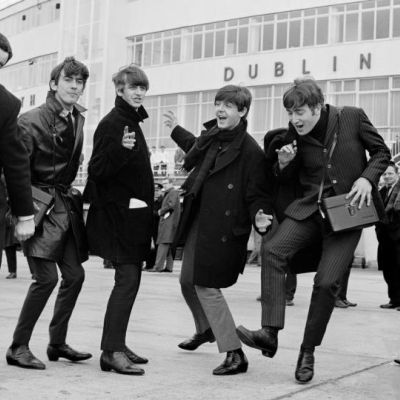 These settlers owned much of Wexford's land and were given the name 'Ffrench' by their subjects. During the Cromwellian invasion of Ireland in the seventeenth century, Harrison's ancestors refused to renounce their Catholic beliefs and were consequently stripped of their land.
They were now toiling the land they had once owned, and would continue to do so for the next 300 years. Harrison's maternal great-grandparents, James Darby Ffrench and Ellen Whelan, were born in 1825 and 1831, respectively.
They worked on their small family farm at Corah, Co. Wexford. With five children and a two-acre farm to pay rent for, the couple struggled to meet ends meet. Despite their struggles, James and Ellen held on to the farm until their death within two months of each other in 1906; James had been 81 and Ellen was 75. 
The five children dropped the additional 'f' from the 'Ffrench' family name and continued to work on the farm. When the eldest daughter Elizabeth passed away in 1911, the rest of the children sold their land and divided up the profits. One of the surviving children was John, Harrison's maternal grandfather who had been born in 1870.
John took his share of the proceeds and departed Wexford, instead immigrating to Liverpool where he became a police officer. He was eventually dismissed following The Liverpool Lockout, an event caused by a union dispute that saw policemen being locked out of their stations.
John was able to secure another job as a street-lamp lighter and moved into a house in Wavertree where his wife would have seven children. One of these children, Louise French, was Harrison's mother. Louise met her future husband, Harold Hargreaves Harrison, while she was working at a grocer's as a teenager.
Harold Harrison was working as a steward with the Merchant Navy at the time. He was later let-go by the Navy before finding regular work as a bus driver. The couple married in 1930 and had four children, Louise, Harold, Peter and George.  
When Harrison sadly passed away in 2001 after a battle with cancer, the news was taken particularly hard by some Rosslare Strand residents. There, Harrison's extended family had lived for generations.
Rosslare residents with ties to Harrison included Aidan and Jim French. Aidan and Jim's grandfather had been the brother of Harrison's grandfather. Harrison's mother Louise was also a first cousin of their father James. Aidan and Jim had cousins in Dublin who were in frequent contact with the Harrison's and affectionately knew Louise as 'Auntie Lou'.
The cousins had even met a young George in Dublin when he was holidaying with his family. It would appear that Harrison's mother Louise had a great love for her family's heritage and instilled in him whenever she could.  
When The Beatles touched down in Dublin in 1963, Harrison walked on Irish soil yet again. In just fifty years, the French family had gone from living a humble life working on their family farm in Wexford to having one of their own being propelled to stardom as an integral part of the most popular music group of all time.
The families would never be the same, but they would also never forget their humble beginnings.  
Read also:
Remember to submit your news to Wexford Weekly! To advertise on our socials or website, email our team at info@wexfordweekly.com