If you were in attendance at either of Wexford's home games against Dublin or Galway at Chadwicks Wexford Park, you will no doubt have heard rousing renditions of Cú Chulainn's son by Labour Councillor and former Wexford Mayor, Cllr. George Lawlor and by the world-renowned tenor, Anthony Kearns…
These performances were in memory of arguably Wexford's greatest ever player, Nickey Rackard, to mark the 100th anniversary of his birth. The name Nickey Rackard is mentioned in the same vein as the likes of Christy Ring, Mick Mackey and Lory Meagher and rightfully so. There are very few players in the history of the game who could boast the same level of skill and dominance on the field. Yet, although his skill and renown are widely known, the details of his life are not as well-known. As such, it seems appropriate, following the 100th anniversary of his birth to explore the life and career of one of Wexford's greatest sportsmen, Nickey Rackard.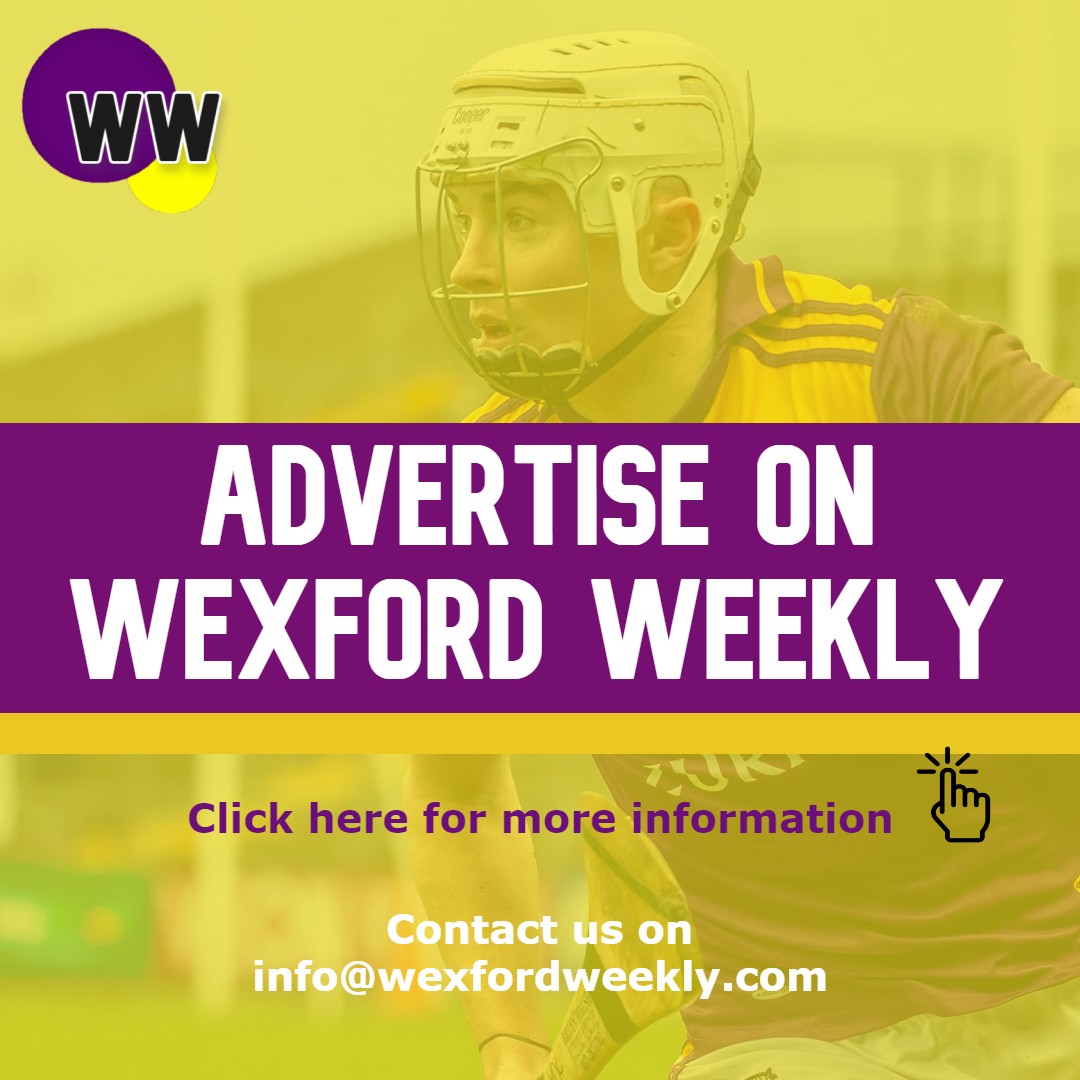 The Boy from Killane: 
John Kelly of 1798 fame was not the only famous Wexfordman from the Killane area. In fact Nickey Rackard was raised where John Kelly had once lived. Nickey was born to Bob and Anastasia Rackard in 1922, Bob was a farmer and a publican. He attended primary school in the nearby Ratnure National School. Nickey's father had hoped he would develop a love for cricket however Nickey had other ideas and developed a deep love for GAA. It is in a way no surprise Nickey developed a love for GAA, his uncle John Doran had won an All-Ireland Senior Football medal in 1918 with the Wexford footballers.  
Kilkenny bound: 
He completed his primary education in Wexford however he was sent to the renowned St. Kieran's College in Kilkenny as a boarder. The Kilkenny school was well regarded for its academia, however foremost of all they were known for their excellence on the hurling pitch. Many of the greatest names in the game went through their secondary education at St. Kieran's College.
Henry Shefflin, DJ Carey, Eddie Keher and many other legends of the game all cut their teeth on the team at St. Kieran's College and Nickey Rackard was no exception. One can only assume Rackard learned much from the experienced and knowledgeable coaches at the college.
Rackard did not merely get by at St. Kieran's on the basis of his evident hurling skill. He was also quite good academically. Following his time in St. Kieran's, he studied to become a veterinary surgeon at University College Dublin. At that time it would have been rare to pursue third-level education and as such one can only assume that Rackard was a very bright student. It did take him eight years to complete his studies in part due to the considerable commitment to his sporting endeavours.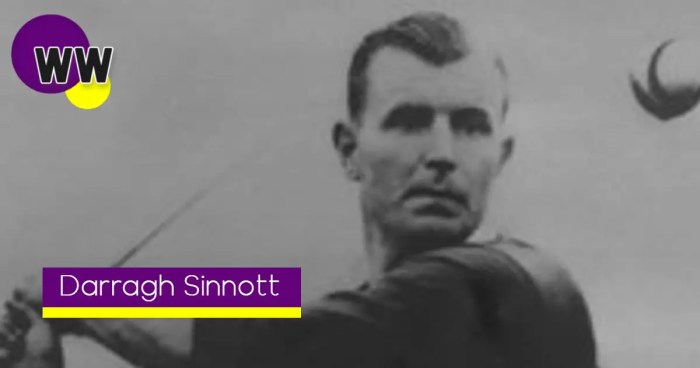 Early career: 
Nickey Rackard made a name for himself as the talisman for the Wexford hurling team yet his first game as an intercounty player came as a member of the Wexford football panel. It may be hard to believe but when Rackard burst onto the inter-county scene the Wexford hurlers were suffering a spell of bad form and the footballers were a much brighter prospect.
At 6 foot 3 inches, Rackard was a physically imposing sight for opposing players. It was only a matter of time before Rackard found his way onto the hurling team and in 1940, he played as part of a midfield duo with Paddy O'Connor (father of George) and helped them to a Leinster Junior title.
This may seem a small accolade, but for a Wexford team that had been starved of success, it was huge. Wexford had not won an All-Ireland since 1910 when Rackard embarked on his hurling career, yet Rackard along with his teammates were determined to change that. In 1950 Wexford reached the Leinster Final against Kilkenny and lost out narrowly. Wexford once again reached the provincial decider in 1951 and would not be denied a second time. Yet this Leinster title was only the beginning, Rackard and Wexford had their hearts set on All Ireland glory.  
A team on the Rise: 
In a time when health, diet and fitness were often neglected Rackard stood out with a very professional approach. Come 1951, he decided he wanted nothing more than to win an All-Ireland with Wexford and to be the best player he could be. As such he elected to give up alcohol for the remainder of his playing career. Indeed he did stick to this and abstained from alcohol from 1951-57.
It took Wexford until 1954 to regain their Leinster crown and they did so in emphatic style, beating Dublin in the final. The importance of Rackard to that side cannot be understated, he fired home 5 goals and 5 points that day, he was their talisman, their leader and a man who created great enthusiasm around the team. Yet, equally so the 1950s were an era that dominated some of the most formidable teams to play the game, most notably Christy Ring's Cork side. Cork were the dominant power of the game at the time.
Up to 1954, Christy Ring had won 7 All Ireland Titles with Cork. Wexford routed Antrim in the 1954 All Ireland semi-final on a scoreline of 12-17 to 2-3. However despite this impressive performance against Antrim, Wexford came up short in the All-Ireland final of 1954 losing to Ring's Cork on a score line of 1-9 to 1-6. To lose to Cork by such a narrow margin must have been devastating for Rackard and his teammates.  Yet they came back in 1955 more determined than ever to clinch All-Ireland glory. 
Golden Era:  
Wexford returned with a burning desire to win their first All-Ireland since 1910. Having beaten Westmeath in the Leinster semi-final it took a replay for Wexford to beat Kilkenny in the Leinster Final. Having beaten Munster champions Limerick in the Semi-Final, Wexford once more saw themselves through to the All-Ireland Senior Hurling final. They would not be facing Cork in the All-Ireland decider as they had the year previous, Cork had been knocked out of the Munster Championship following a shock defeat to Clare in the first round. Wexford faced Galway in the final and prevailed on a score line of 3-13 to 2-08. Rackard was the top scorer of that year's championship having scored 7-10. The following year Wexford continued their good form beating Laois, 8-09 to 2-02. Wexford recorded a third consecutive Leinster Title beating Kilkenny 4-08 to 3-10. Wexford once again progressed to an All-Ireland Semi-Final where they beat Galway decisively. This victory against Galway saw them through to another All-Ireland Final against Cork.
A fantastic save from the late Art Foley and another brilliant performance from Nicky Rackard saw Wexford beat Cork in a closely fought encounter on a score-line 2-14 to 2-8. Wexford were crowned All-Ireland Senior Hurling Champions in 1956 for the third time in their history.
Those who were fortunate enough to be in attendance at that match saw two of the legends of the game, Rackard and Ring at the peak of their powers. Rackard went on to win the railway cup with Leinster that same year and was once again top scorer in the championship having scored 12 goals and 15 points over the course of the season.  The following season would prove to be Rackard's last. In 1957, following a Leinster Final defeat to Kilkenny, Rackard retired. 
Later life: 
Nickey, of course did have a life outside hurling. He continued to work as a veterinary surgeon in Carnew until he opened his own veterinary surgeon in Bunclody where he also farmed. He married Ailish Pierce from Tinahely and they had three children together. Rackard however was not fated to enjoy a peaceful retirement.
Rackard struggled with alcohol addiction following his retirement in 1957, his alcoholism became progressively worse. However, in 1970 he gave up alcohol. He began attending meetings of Alcoholics Anonymous. It is a testament to the inner strength of the man that he was able to beat alcohol addiction and a testament to his character that he spent much of the remainder of his life travelling across the country trying to help others struggling with addiction.
Rackard continued to stay involved with Wexford and was a selector on the 1968 All-Ireland winning team. Rackard, unfortunately, passed away at the age of 53 following a battle with cancer. 
Legacy:  
There are very few hurlers who can boast the legacy of Nickey Rackard. The Rathnure man is rightfully revered and considered one of the finest hurlers the game has ever produced. He won 4 county Hurling titles with his club Rathnure, four Leinster Senior Hurling Titles, one National Hurling League title and two All-Ireland Senior Hurling Championships with Wexford and a Leinster Senior Football Championship with Wexford in 1945.
In 2005, the GAA named the 'Nickey Rackard Cup', which now serves as the 4th division of the Hurling championship. Mayo are the current holders of the Nickey Rackard Cup. The Wexford primary school competitions for Hurling and Gaelic Football, the Rackard League is also named in honour of him. In 2006 the late Tom Williams composed Cú Chullain's Son as an ode to Rackard's life and career.
In 2012 on the 90th Anniversary of his birth a statue of Rackard was unveiled in Selskar Square, Wexford Town.
On the 100th anniversary of his birth, we can safely say that the legacy of Nickey Rackard is secure and he remains beloved in the hearts and minds of the Wexford natives.
Sources: 
Des Kiely- Famous Wexford People in History 
Liam Griffin: Nickey Rackard did more for hurling in Wexford than anyone did for any county (irishexaminer.com) 
Tom Williams- Cú Chulainn's Son, the Story of Nickey Rackard
Value our site? Register NOW for as little as €3 per-year… 
For a €3 Subscription, click here. 
For a €6 Subscription, click here. 
Enjoy our content? Want to keep reading it? By registering, you will have access to all of Wexford Weekly's content and you'll also be supporting a growing independent brand. We thank you for your continued support. It costs less than one cent per day to register on Wexford Weekly. If you value our site, we really appreciate it.
– Access to all content
– Improved, premium features 
– Discounts on products 
– First to know about future buses 
– Discounts on future events 
Read also:
Remember to submit your news to Wexford Weekly! To advertise on our socials or website, email our team at info@wexfordweekly.com