It's gone from bad to worse for Wexford Senior hurling manager, Davy Fitzgerald…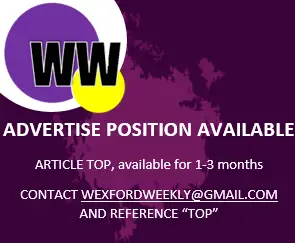 News emerged last week that Wexford hurler Dee O'Keeffe is likely to miss Wexford's opening Leinster championship game against the Dubs on May 19th.
After picking up a knee-injury in a club football game for St Annes, the key Wexford midfielder was given a 4-6 week time-frame for recovery. Speaking to The Irish Star, Wexford manager Fitzgerald has expressed his disappointment:
"The injury to Dee is quite serious. We cannot put a time-frame on it but it leaves me devastated. He was playing quality hurling, had returned to top form, while the amount of ground he covers is phenomenal"

"It's the type of injury that is difficult to assess. We've been told four to six weeks but that would leave him very little time for preparation – that's how serious it is."
The fact that more unfortunate news on the injury front has emerged, which will likely rule out another two players for the crucial game, will increase the Wexford fans' worries ahead of the crucial game.
Adamstowns' James Breen recently underwent knee surgery, while O'Keeffe's club counter-part Liam ÓgMcGovern is recovering from a hamstring injury, also picked up in a club football game, and is now in a race against time to be fit for the quickly approaching Leinster Championship.
Picture Credit: Nicola Reddy Photography