Do you want to book an advertising campaign with Wexford Weekly? Well, we wouldn't blame you!
Before you contact us, please scroll down below and check out our rates, how our online advertising works, and to look at our Frequently Asked Questions.
Contact us:
Email: info@wexfordweekly.com
WhatsApp:
---
Rate Card to place your Squared Display Ads on our site? 👀
Along with a CPM option, we also offer a monthly rate that may suit other businesses and individuals. Please contact us now for more information on our monthly rate(s).
Recent stats? 🤔
Month/Year
➡️
June 23
July 23
August 23
views
➡️
111.2k
171k
160k
---
More Frequently Asked Questions
Could you write an article to promote my business? 🤔
Yes, no problem. This editorial feature is suitable for businesses that desire more in-depth coverage. It would be published onto our site, then onto our social media platforms just like the rest of our articles. The cost of this is €70. We could talk about your business, interview you, talk about your products/services, where to find you, new deals, recruitment, or your good news etc. We will draft an article, but you can decide exactly what's placed into it and we can send you a private preview link to perfect it before it is published.
---
Could you place this on your Facebook page please? 🤔
Yes, no problem. There is a fixed charge of €30 to use our service to advertise your product or to promote your event. This post would be placed once on our Facebook, Twitter and Instagram page.
---
Will you advertise a job post? 🤔
Yes, no problem. This can be done via a direct social media post (€30) where we will post your job advert directly onto our Facebook page, Twitter page, and Instagram story. All job adverts will also be placed into the jobs section of our website (www.wexfordweekly.com/jobs) with this €30 package.
We could also advertise your job via a sponsored article (€70), or via a display ad (CPM Rate Card above) which will be placed on our articles.
---
How banner/display advertising works? 🤔
Display ads are square ads that can be viewed within our articles and then clicked on. When clicked on, the user can be redirected to your website, a product, a Facebook page, or even a ticket selling page for example.
These display advertisements will be posted within all of the articles on our site. A third-party app can be used to track views/impressions. You can ask us how your ad is doing at any time and we can issue you a live report in relation to views and clicks.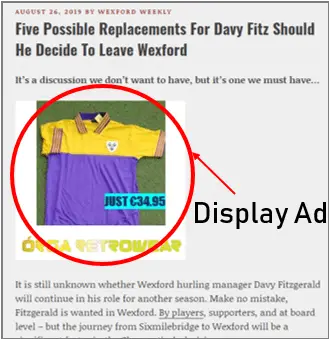 ---
What devices are your website visitors using? 🤔
96% of our users use high-end mobile devices or tablets and 4% access our site via desktop. Our website is mobile-friendly and with this in mind, it is specifically designed for mobile users.
---
Can you make me an advertisement banner? 🤔
Yes, of course. Wexford Weekly can help create a basic advertisement for your business. We will be in constant contact with you until you're happy with the design of the ad; the more detail provided, the easier for us! You are also welcome to submit your own professionally designed advertisement. We recommend squared dimensions of 900 x 900 for maximum viewability.
---
How are payments made? 🤔
Payments are simple. We can send you a secure invoice via email through Stripe. The advertiser can pay directly via that emailed invoice. Other forms of payment such as PayPal, cheques & bank transfers are also accepted.
---
Can we use your Facebook page to run a competition? 🤔
Yes, of course. There is a fixed charge of €30 to use our service to advertise your product, business, or to promote your event. This 'competition' post would be placed once on our Facebook, Twitter, and Instagram page.
Why advertise with you when I could just advertise through Facebook ads?
With Facebook ads, you have to pay for 'reach first'. We have that reach already and we have a community that is specific. Our community is predominantly Wexford based, interested in all-things Wexford, such as Wexford sports, Wexford news, Wexford events, Wexford people, and Wexford businesses. By supporting us, you'd also be supporting a growing and independent local brand which invests into paying our columnists and writers to create more engaging Wexford long-form content.
---
Demographics on WW's website audience? 🤔
90% of our users are Irish-based. On our website, 54.6% are male, while 45.4% are female. 7% of our website users are aged between 18-24, 21.86% between 25-34, 18.94% – 35-44, 18.82% – 45-54, 21.1% – 55-64, 12.14% – 65+. (Google Analytics Report, June 4 2021).
Our Facebook gender demographics are similar, however, age demographics differ slightly: 18-24, 23%, 25-34, 30%, 35-44, 22%, 45-54, 15%, and 55-64, 6%.
---
Why advertise with Wexford Weekly? 🔥
Regardless of the size of your budget or the length of your campaign, Wexford Weekly can cater for all your advertising needs! Perhaps, you are questioning the wisdom of traditional print advertising? Look no further – because Wexford Weekly is Wexford's number one sports, news, and entertainment website and it can reach much more people for much better value. Exclusively online, our website alone is now consistently attracting over 100,000 website visits each month.
Launched in May 2017 by Gorey native Jason Redmond, Wexford Weekly has quickly established itself as a go-to source for local sports, news, entertainment, and information. Wexford Weekly also has a significant following across social media platforms including Facebook (23.2k followers), Twitter (6.8k followers) and more recently Instagram (1.9k followers). We are a growing brand; not just a website.
---
Who've you worked with before? 🤔
We have worked with businesses of all sizes, such as Betfair, BoyleSports, NowTV, MandMDirect, Sky Sports, BoyleSports while we've also run local advertising campaigns for the Buffers Alley ShedFest, Paddy Blues Pub, Visit Wexford, Breen's Bar, Classic Drive Inn Cinema, Kirwan & Kirwan Solicitors and many, many more. Get in touch today to see how we can help you, by emailing info@wexfordweekly.com
Check out some of the brands, businesses & events Wexford Weekly has previously worked with: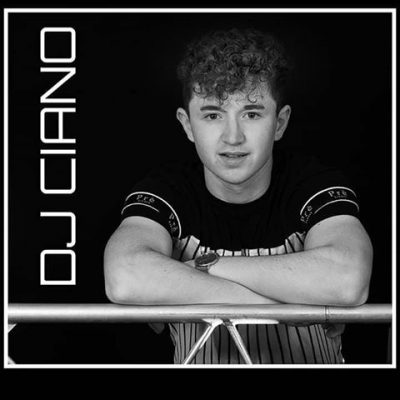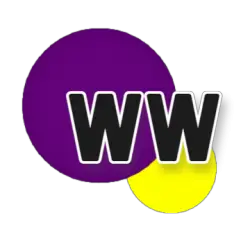 Contact us now