It's somewhat bad news for the Wexford footballers and Wexford football fans, but it's great news for Barry O'Connor…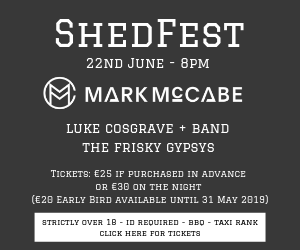 The St Martins club-man has agreed a two-year deal with Australian Football giants Sydney Swans. In April, O'Connor traveled down under on a two-week trial after impressing head coach Kinnear Beatson at a combine held in Dublin in November.
The new agreement will therefore mean O'Connor will miss Wexford's next championship, a must-win qualifier match against Derry this Saturday.
"Barry has decided to opt out of the Derry game which is understandable given the contract stipulations. It says should he report to the club with an injury the contract will be immediately declared void. So one can understand his decision", Wexford manager Paul McLoughlin told The Irish Mirror.
The Yellowbellies are also without Gavin Sheehan, who is abroad, while there are doubts over full-back Martin O'Connor , Conor Carthy and centre-forward Johnathan Bealin , according to reports.
O'Connor joins Irish counterpart Colin O'Riordain in Sydney Swans, and will be hoping to replicate Gaelic football turned AFL greats, such as Tadhg Kennelly. Wexford's Ronan Deveraux also impressed, however, according to AFL.com, it is unlikely that he will be offered a contract.
While O'Connor will be missed in the purple and gold, not one Wexford person would would begrudge the 20-year old for accepting a life-changing professional football contract.