Speaking on The Throw-In, Independent.ie's GAA podcast, former Waterford hurler John Mullane said he believes that Davy Fitzgerald is the man to help Wexford reach the next level.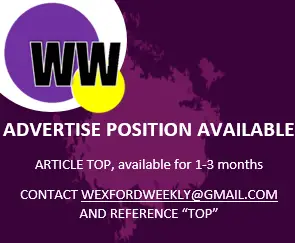 Following Wexford's dismal defeat to Clare in the All-Ireland Quarter-final and their fourth bow out of the All-Ireland quarter-finals in five years, many Wexford fans were left disappointed.
"I think the Wexford supporters really need to stay behind Davy now"

"I don't think after one bad result, they can kick him under a bus."

"Stay behind him. He's a very good manager", insisted Mullane.
Some fans were angry at the sweeper system, some with Fitzgerald's overall tactics, while others felt the Wexford team were just drained and came up against a much better side in the Banner County – but Mullane believes they have improved immensely in such a short period:
"Let's be honest, 18 months ago where were Wexford?"

"He's bringing the X-Factor back to Wexford hurling."

"He would have went home on Saturday night and he would have been kicking himself."

"He'll overlook the whole year and if it needs a bit of tweaking there is no better man to tweak things than Davy Fitzgerald. He's a very, very shrewd operator."

"I think Wexford can push on to the next level. Within a short space of time he has done an incredible job."
Mullane played under Davy for a number of years when he was in charge of Waterford, and he expects Fitzgerald to take a different approach if he decides to stay on for another campaign with the Yellowbellies:
"Sometimes it has to go back to the players themselves, they didn't win enough individual battles on Saturday and some of the players have to look at themselves and say, 'Did I do enough for Davy over the course of the year?'

"It is easy to blame the system and the manager."

"I don't think Davy will go as hard at the league next year. I think they went heavy in November and December. "
Only Davy can answer whether he'll be around next year, and time will soon tell.