News about the coronavirus is primarily negative. Reports of deaths and of extra cases are broadcasted daily…
Negativity breeds negativity, so even during a pandemic, we must not forget the positives.
One major positive is that Irish people – and people across the world – are recovering. Of the Irish people placed into the Intensive Care Units because of the virus, 77 have fully recovered and have been discharged. According to the chief medical officer, Tony Holahan, that accounts to 28% of the people admitted to ICU in the Republic of Ireland.
It proves that this virus can be defeated, even when times get tough. It proves that there is hope and that we should not lose that hope. The increased testing and the additional measures now in place to contain the virus should also give hope.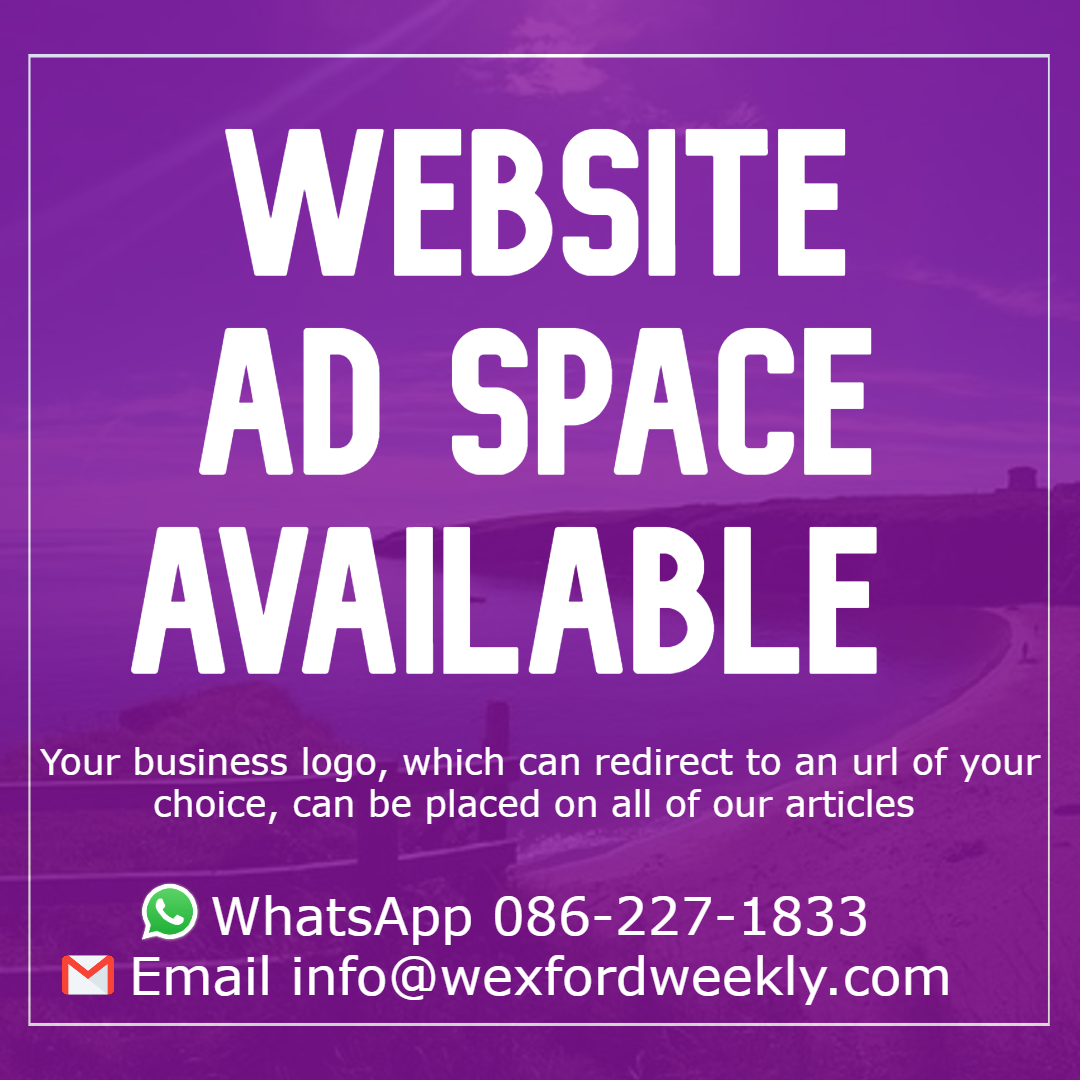 From a Wexford viewpoint, overall, we should be happy with how we are doing as we continue to play our part, helping to contain the virus. Wexford, with a population of approximately 149,000 people, has 61 confirmed cases of Coronavirus as of 15 April.
Of those 61 confirmed cases, there is one person in ICU.
If we compare Wexfrod's number of confirmed cases with Wicklow, with a population of approximately 142,000 who have 342 cases, or Donegal with a population of approximately 159,000 with 296 cases, it highlights how well Wexford is doing as a county.
An analysis by David W Higgins shows that Wexford sits on the very bottom of the table for confirmed cases per-capita, with 3.7 cases per 10,000. The second lowest per capita, is Waterford, with 7.0 cases per 10,000.
Despite this, we must not get complacent. We must remember that there are 61 Wexford families, right now, with someone close to them fighting this virus. We must continue to social distance and we should stay at home unless essential trips or exercise is needed. When thinking of doing otherwise, think of the families affected by the outbreak.
For those interested in today's county-by-county breakdown, check it out on gov.ie here.