Can you recall the weekend of May 5th-7th 2017?  In case you're struggling to remember what happened way back then, let me remind you that this was the weekend of the opening round of the Wexford Senior Hurling Championship.
Now that Davy and the county hurlers are knocked out, attention turns to the Club Championship for the rest of the season. The forecast is for a sizzling weekend with all twelve of our senior teams taking to the field this weekend. Apart from the senior inter-county hurlers, the only other players in action recently were the u-21's who have played Round 1 of their respective championship games with a few notable exceptions.
So, let's take a look at the club players who are coming into these games with recent form:
First up are Shelmaliers and Cloughbawn. Both of these teams served up an under-par performance in May and will be looking for major improvements this time out. The Shels succumbed to new boys Oylegate/Glenbrien while Cloughbawn failed to fire against their near neighbours, Rathnure. Due to the postponement of the Shels' first round premier u-21 game against St Martins last Tuesday evening, we have very little to go by in terms of form. However, Conor Hearne, Arnie Murphy, Jody Donohoe and Glen Malone are the young players to keep an eye out for in Bellefield this Saturday.  Cloughbawn, on the other hand were in action in  Round 1 of their Roinn 1 u-21 competition on Tuesday July 18th. Senior panellists Bob Whitty, Conall Flood, Sean Keating, James Dempsey, Gareth Murphy were all in sparkling form with Whitty particularly to the fore contributing 3-09 with an incredible 2-08 of that tally coming from play.
Next up is Buffers Alley and Oylegate/Glenbrien. This is an intriguing tie with both of these teams winning their first round games. Oylegate dispatched a dismal Shels team in May, while the Alley dealt comfortably with the Glynn/Barntown challenge. They both appear to have strong players at under-21 level too, as Oylegate accounted comfortably for Oulart-The Ballagh on Tuesday July 25th in their first game. That night, Wexford Senior star and newbie, Damien Reck, made a welcome return to action with his club team. It was closer in the Alley's premier game and they ended up on the wrong end of a three point loss to Taghmon/Camross despite solid performances from their Senior starters. Oylegate have at least 3 fast running Recks and a profilic sharpshooter in Seamus Casey while the Alley have big wing backs John Farrell and Ross Donohoe together with goal poacher John Lee Meyler and the versatile Ciaran Murphy who can cause any team trouble.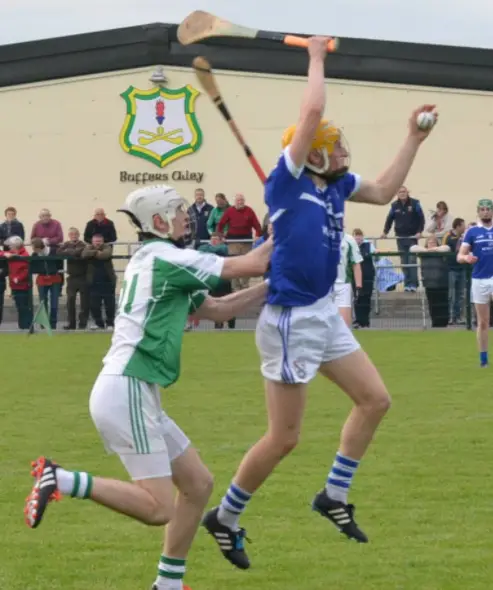 On Sunday afternoon Oulart-The Ballagh take on the Harriers and despite the mauling Oulart received from Oylegate at u-21 level, the ubiquitious Billy Dunne and prolific goalscorer Murtha Doyle are the ones to watch. Suprisingly of the two teams, it is Oulart-The Ballagh who are pointless after Round 1 of the Senior Championship and they will be looking to make amends this Sunday when they lock horns with the Harriers in Bellefield. Faythe Harriers will be looking to the likes of  Shane Wilde, Jack Murphy and Conor Halligan to make it two wins from two. 
Next up is Ferns and St Martins – both have Round 1 wins under their belts but the Martin's will no doubt be smarting since Ferns ended their championship hopes at the quarter final stage last year, when much was expected of this young team. St. Martin's had eight starters on the Wexford u-21 side so expect to see the same eight in action with their club this Sunday in Bellefield. As their Premier u-21 match against Shels was postponed last Tuesday, little is known of their form other than their tame loss to Kilkenny in the u-21 Leinster final. However, one player to keep your eyes on is Rory O'Connor, as after a gleaming debut in the All-Ireland Quarter Final Vs Waterford last Sunday the eighteen-year-old certainly looks like one for the future. Ferns on the other hand, operate in Roinn 1 of the u-21 Club Championship and also have yet to play in that competition, but based on their opening round win over Gorey back in May, expect to see Chris Turner in action, while Jeff Tobin and Conor Scallan will possibly feature at some stage too.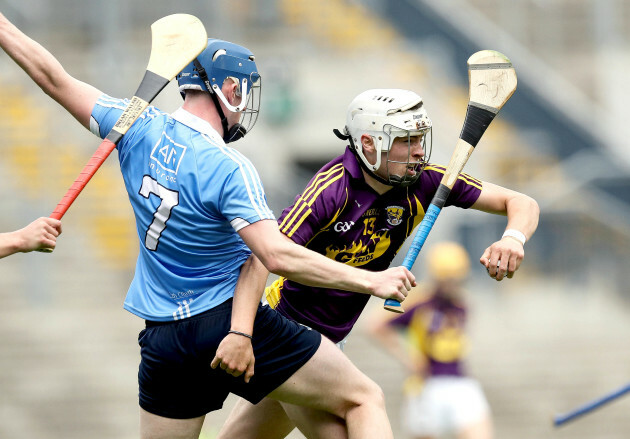 On Sunday evening Glynn and Rathnure will meet at Wexford Park. Glynn are yet to secure points in the Senior championship, but their dismissal of Rathgarogue/Cushinstown in the Premier u-21 competition on Tuesday, July 18th will have been a timely boost ahead of this weekend's action. The u-21 players to watch out for are Rowan White, Matthew Joyce, David Clarke and Fionn Cooney.  Meanwhile, Rathnure St. Anne's did a demolition job of mammoth proportions on HWH Bunclody in the Premier u-21 game on July 18th with regular senior players Brian Quigley, Denis Maher and Ciaran O'Connor featuring prominently. Some good moves from the lively Higgins boys, Eoin and Rory, may see them in the thick of the weekend's action also.
Bringing down the curtain on Round 2 of the championship action this weekend will be the meeting of the towns, when Naomh Eanna of Gorey take on Enniscorthy town side, The Rapparees in the second game at Wexford Park on Sunday evening. Neither of these teams won their opening round in May but if the recent u-21 game between these two sides is anything to go by, it could be a difficult task for the Rapps. Naomh Eanna ran riot in the corresponding u-21 Premier fixture with Gary Molly, Gearoid Cullen Aodhán Doyle and Darragh Hughes in total control of proceedings. For the Enniscorthy side, Darragh Pepper, Dillon Redmond, Ben Edwards and Ryan Mahon who are regular starters with the senior team tried hard but could not stem the tide of the Gorey tsunami on that occasion. However, don't be surprised if the Rapps have a trick or two up their sleeves when they line out at Wexford Park this Sunday evening.
The pride of the parish is at stake so let the battles commence!  
---
This article was submitted via email to wexfordweekly@gmail.com. If you would like to submit an article, please click here. 
Wexford Weekly.