If this trend is anything to go by, then Wexford town side Faythe Harriers will be a real force to be reckoned with in the near future…
Full-time:
Faythe Harriers 3-18
St Martins 1-15
On Sunday afternoon, the Faythe Harriers minor hurling team defeated St Martins in Wexford Park to capture the premier title for a second-year running.
To many though, this wouldn't be a suprise. This is a Faythe Harriers team consisting of many from the successful u-14 Féile Premier winning side from 2016.
The Harriers Senior team will face Ferns this afternoon in the last round of the Wexford Senior hurling championship. The Wexford town side will be hoping that this success trend continues into the senior ranks in the upcoming years.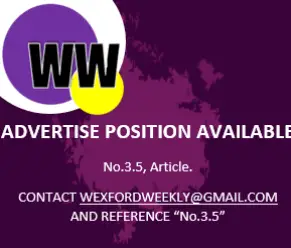 Pic Credit: Official Wexford GAA via Twitter.