It's safe to say that joint Wexford hurling captain Matthew O'Hanlon is delighted to have Davy Fitzgerald back at the helm for another two years…
In an interview with the Irish Independent, Matt O'Hanlon said that he was 'buzzing' to have the Clare man back with the Yellowbellies for another two years. O'Hanlon and several others of the Wexford panel celebrated with Fitzgerald during his wedding day on Saturday. Interestingly, he also notes that just like last year, several of the Wexford team travelled up to Sixmilebridge after losing the All-Ireland semi-final to Tipperary:
"We went down to him the week after we were knocked out but it wasn't with the intention of convincing him to come back, it was in some way celebrating our season but also just to have everybody together," the St James' clubman said.

"The danger in the week after being knocked out of the championship is that people go back and do their own thing, it can be a little bit lonely and depressing and hard to deal with. It was nice to have everybody there together sharing the year with each other and we wanted him to be a part of that so there was a group of us that went down."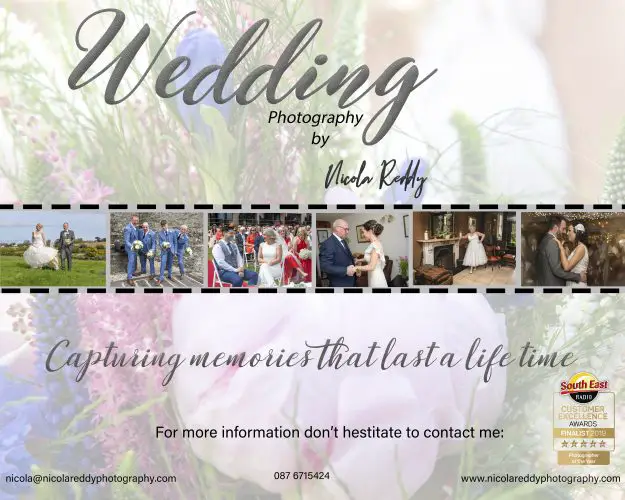 It's an unbreakable bond that Fitzgerald seems to have with this current crop of Wexford players. It's reiterated during Fitzgerald's television interviews, and it's mentioned every time a Wexford player is questioned. And although there was speculation over Fitzgerald's future with Wexford, O'Hanlon was never in doubt.
"I was never really in any doubt and I was always confident that he would be coming back to us. The Wexford people absolutely love Davy, there's no two ways about it, and the players are firmly behind him and always have been, we'll absolutely die for him," the 27-year-old said.

"There's a feel-good factor in Wexford with the fact that we've won a Leinster Championship, the team is competing at the top level and people are rowing in behind the GAA here. It was important for us to keep our man in place and take advantage of that and drive it on to the next level. I firmly believe there's more in us and he's the man to lead us there."
O'Hanlon, now aged 27, looks ahead to Wexford's new campaign with optimism and hope. While the disappointment of last year's semi-final loss still remains fresh in the memories, he insists that it was a learning experience for a young tight-knit group of Wexford players playing in their first All-Ireland semi-final:
"It's our first semi-final and you learn from big-game experience. Seeing Tipperary go on and win gives us the belief that we could have been there, especially seeing Kilkenny there as well and knowing that we're able to compete with them too. The overarching feeling is that it has provided me with savage motivation going into 2020 and to use our disappointment to fuel our motivation as we go back training."
Photo Credit: Nicola Reddy Photography
If you're looking to advertise with Wexford Weekly for an unbeatable price, then contact us now at wexfordweekly@gmail.com.