Wexford is very often described as a safe seat for the Irish Labour Party and indeed such a statement can be made with reasonable confidence…
Since the first election of the newly formed Irish Free State in 1921 right up to the modern day the period from 1981-1987 is the only period in during a Labour TD has not represented Wexford in Dáil Eireann.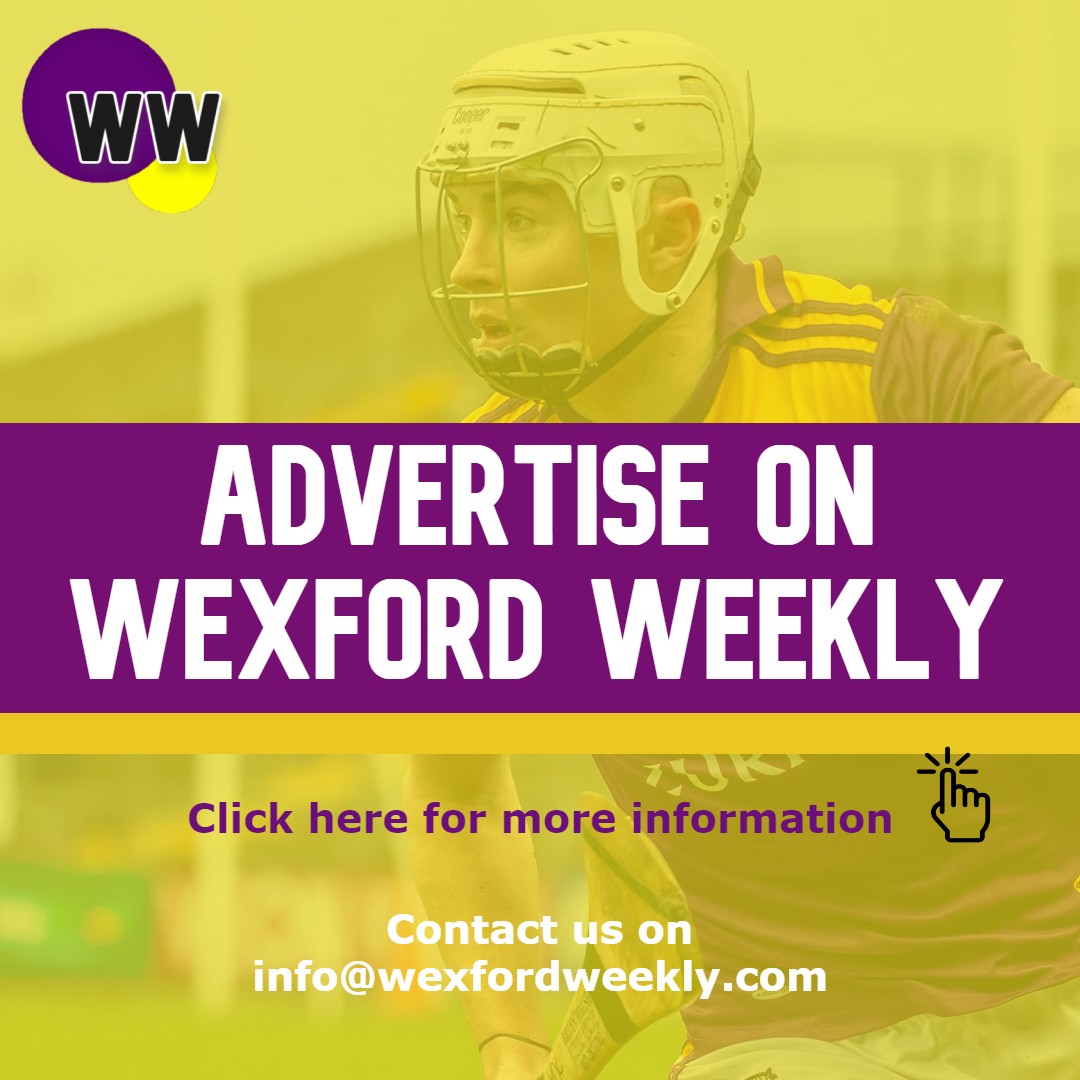 Various factors have contributed to the near constant representation of Wexford by a Labour TD in Dáil Eireann, however one would have to say that former Mayor of Wexford and Labour TD Richard Corish contributed largely to the support Labour has enjoyed here in Wexford.
Even now as 76 years have passed since Richard's passing, he remains regarded as one of the past titans of Wexford political life, a certain reverence and respect is attached to his name. Regardless of partisan divide, Richard garnered great praise from those who speak of his time in office and his service to the people of the town.
When discussing the great figures of Wexford history, Richard's name is often lost among names such as Seamus Rafter, John Redmond, Fr. John Murphy and even indeed Richard's  son, Brendan Corish. However, his legacy is evident through the esteem in which he was held and the metaphorical and literal marks he has left on Wexford town.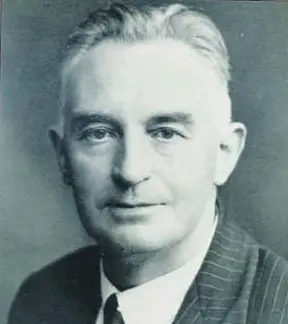 Humble beginnings: 
It is clear from early on the lives of some people that they will go on to have their names etched eternally into the annals of history or that they would be destined to change the world around them earning the respect and love of those around them. Yet Richard Corish emerged onto the political scene from a background which was rather unremarkable and could have described the background of the majority of young Irish people of his generation.
He did not come from a background of great wealth nor was his name one of great renown. He was simply an ordinary young man with an extraordinary passion for the labour movement and for greater equality in society.
Richard's father was carpenter from New Ross, but Richard was born and reared in Wexford town. He grew up on William Street and received his education in Wexford CBS. He was very studious by all accounts and was an avid reader of books on Irish history.
He particularly enjoyed reading the writings of Michael Davitt, the famed nationalist who argued fervently for home rule and for radical land reform. Corish did leave school aged only 14, but this was not unusual for his time.
Most boys of his age would not be expected to have a full secondary education, and most were expected to go out into the workforce, and to contribute to the family income.
Into the workforce:
In that same year of 1903, Corish embarked on an apprenticeship as a fitter at nearby Wexford Engineering or the Star Ironworks as it was commonly known.
This decision to find employment in the factories of Wexford would be very consequential for Richard. One could argue that if it was not for this decision, he would not have become involved in the trade union movement.
Wexford town was a bustling centre of industrial activity for its time.
Indeed, the Star Ironworks located just off of Richard's native William Street was one of three major foundries in the town. The Star employed seven men in the town and manufactured agricultural machinery, tools, bicycles and bedsteads.
Selskar Ironworks was located beside Redmond Square, where the the old foundry stood roughly and where Dunnes Stores stands in today's times.
The renowned Pierce's Foundry was by far the largest of the three and was famed for manufacturing high quality products. From that, it is clear to see that Wexford was at that time a very industrial town, a town in which most of the people found employment in the factories and foundries.  
Trade Unionism and the ITGWU: 
Indeed it was not just Wexford that saw much of its population join the industrial workforce. All across Ireland and Europe, workers flocked from the fields to the factory to find employment. Yet, the conditions in which these workers toiled were far from ideal for the worker.
Many worked long arduous hours and were vastly underpaid for the back-breaking labour that they performed. Likewise, the average factory worker had very little job security and little to no supports in the eventuality he lost his job. A worker could simply be sacked to save expenses for the employer or a skilled tradesman could be replaced by an apprentice due to the fact that an apprentice simply did not expect the same pay.
The conditions in these factories were often hazardous and very little compensation was given to an injured worker. It was evident something was to be done and so in January of 1909 The Irish Transport and General Workers' Union was formed by James Larkin to stand up for the rights of the Irish worker.
The union became filled with strong voices such as James Connolly and P.T. Daly. It grew in strength and many workers saw it as a group which would stand for them and their rights. So, when the ITGWU opened its offices in Wexford in 1911, it is no surprise that the workers of the town flocked to their headquarters on Charlotte Street to sign up for membership.
Richard Corish was one of them, but he went a step further than merely joining the union. Corish became an organiser for the union and he became a strong voice for the workers of Wexford. The Corish name received respect across the town for his role in the organisation.
Richard and the Wexford Lockout of 1911: 
Although the rise of the new union was the cause of jubilation and hope among the workers, the employers were enraged by their employees joining of these new unions. Likewise, the Church too condemned these new unions and their socialist connections.
The employers decided to act swiftly to discourage their workers from joining the union by barring members of the union from entering their places of work, and as such, 700 workers were immediately locked out.
The Mayor of Wexford, Howard Rowe, followed suit and locked the unionised workers out of his flour mill on Spawell Road. Similarly, Thompson Engineering prohibited unionised employees from entering their place of work.
If the employers believed this would dissuade the workers from joining and force some to forfeit their membership, they were sorely mistaken. Union organisers began to rally the workers and Richard Corish was the chief among them.
Corish gained great respect among the workers and was seen as the leader of the movement on the local level being viewed as a valuable asset to the union on the ground. P.T. Daly was sent in to organise the workers further, but despite this, Corish retained a position of great importance in the Union.
Tensions mounted by employers and the striking workers. Hired hands or 'blacklegs' as they were commonly referred to were brought in to replace the locked out workers. Heavy reinforcements had to be given to the Royal Irish Constabulary to protect these men who were betrayers to their own class.
Corish was arrested and spent one night in jail for letting the full extent of his fury being known to a hired hand. Indeed, such fury was understandable. Some working families were surviving on one meal a day and in crossing the picket line, the employer was able to hold out while the workers were on the verge of collapse.
Corish was an avid fundraiser for the workers and it's a testament to just how trusted Richard was that when both the union leader James Larkin and his trusted comrade James Connolly came to stay in Wexford and rally behind the striking workers, both were put up in the house of Richard Corish on William Street.
Throughout the lockout Corish, Connolly, Daly and Larkin delivered stirring speeches to the workers in the Faythe. Connolly had arrived in February 1912 to put an end to the lockout by entering into negotiations with the employers.
The settlement reached was a victory for the workers. They had to leave the ITGWU yet they could return to work under a new union, namely the Irish Foundry Workers' Union. When facing the Church, the police, and the employers, Richard Corish and the workers of Wexford had triumphed in no small part down to the determination of Corish. 
Life after the lockout: 
Connolly delivered a rousing victory speech to a crowd 5,000 strong gathered in the Faythe and though obviously overjoyed the celebrations may have been bittersweet for Richard Corish. Due to his prominent role in the Lockout, Corish had been blacklisted by employers. He could not find employment in the foundries and factories of Wexford.
However, he did secure a fitting job as time passed. Few were more qualified than Richard to become the new secretary of the Union.
Richard threw himself into union life and became an active member of the newly formed Irish Labour Party and took up a seat on the Borough Council in 1913. Following his taking of his place on the Borough Council, he received the title of 'Alderman' which he held for the rest of his life.
He continued to be a figure who many workers in the town had unshakeable respect for and one whom many could rely to fight their corner being one of the strongest voices of the labour movement, not only a local level but nationally too.
Richard Corish was also a very staunch republican. His nationalistic ideals were so well known that he was arrested as a potential troublemaker and jailed for a month in Stafford, England on May 8th of 1916 following the Easter Rising.  
Political Career: 
Richard became Mayor of Wexford in 1920, a position which he held until his death in 1945. The Irish Labour Party did not stand candidates in the 1918 General Election, so not to split the left wing republican vote and to allow Sinn Féin gain an outright majority.
As previously stated, Corish was an ardent Republican and during the War of Independence, he became an activist and TD for Sinn Féin.
The Sinn Féin movement promised hopes of a new republic free from suffocating British rule and the anti-worker hierarchy which accompanied it hand in hand. His republican beliefs led to his refusal to swear the oath of allegiance to the British Crown required to become a Justice of Peace.
He was targeted for his republican activism just like how many republican activists of his time were. He was the recipient of a menacing letter in 1920 which informed him he would be assassinated if any more RIC officers were to be shot by republican forces.
He was a member of the Republican Dáil Courts and was arrested during a sitting of the court in Wexford Town Hall in 1920.
Corish is often viewed solely as a Labour TD and a trade unionist, but he gave as much to Sinn Féin and the republican movement as near any other elected representative in the country during the War of Independence. His republicanism was no doubt a core tenant of his political beliefs. 
Richard's popularity was not dictated by his party and although associated with Labour, he was easily elected as a Sinn Féin TD in the 1921 general election. Richard had proven himself to be a fervent Republican and remained true to the workers of Ireland.
Labour, however, did stand candidates in the first election of the Irish Free State in 1922. Richard had accompanied Michael Collins on his visit to Wexford town in April of 1922 and delivered a speech alongside 'the big fellow' in St. Peter's Square. 
Throughout his political career, Richard was well-known for his tendency to deliver fiery speeches with great rhetorical skill from the bandstand of St. Peter's Square. Richard having been so involved in the trade union movement in the town and having been viewed as a strong voice for the workers was the obvious choice for candidate.
He was elected alongside fellow Labour candidate Daniel O'Callaghan, Seamus Doyle of Anti Treaty Sinn Féin and Michael Doyle of the Farmer's Party. Richard never held a cabinet position, yet he remained among the strongest advocates for the working class in the Dáil. Corish was a constant in the Labour Parliamentary Party for 23 years serving under various party leaders.
It is widely believed that if Labour leader Tom Johnson and the opposition had succeeded in ousting the Cumann na nGaedheal government in 1927, Corish would have been made minister for defence and having held a position on the Labour front bench. Had Labour entered government, he would have certainly been around the cabinet table.
He was avidly opposed to the Garda pay cut of 1924 and 1929. He also took particular interest in debates on local government and housing. He fought tooth and nail for many veterans of the Easter Rising in Enniscorthy who applied to receive their military service pension which many of the applicants had been denied. He was beloved by his people and kept a steady grip on his seat from 1922-1945. It may have seemed come 1945 at age of 56 that Richard would remain a steady and reliable TD for the constituency of Wexford for many years to come, but unfortunately it was not to be. 
Untimely passing and legacy: 
At the age of only 56, Richard Corish passed away on July 19th 1945 following an operation. Corish's son, Brendan Corish, was elected in his place in the by-election which followed his death. He was survived by his wife Kathleen and by his five sons and one daughter.
One of his sons, Brendan, would go on to serve as Minister for Health, Minister for Social Welfare, Tánaiste, and leader of the Irish Labour Party. He would serve as a TD for Wexford from 1945-1981. Another son, Des, would follow in his father's footsteps and became a Labour Party Councillor and an official with the ITGWU. He also became Mayor of Wexford and served in that position from 1973-1974. Richard's granddaughter, Helen, would also go on to serve as Mayor of Wexford.
Corish Park which was built in the early 1950s was named in his honour.
Among his very many political honours and allegiances, he was very active outside of his roles as a TD. He was a member of the Greater Dublin commission, the poor law commission, director of the Irish tourist board, president of the council of municipal council and had a seat on the General Council of County Councils. He also was a member of the governing body of UCD.
Outside of all of the administrative roles, he was very active in the community.  He served as high chief ranger of the Irish National Foresters and President of the Wexford Musical Society.
The honours and the illustrious list of titles all demonstrate one thing: Richard Corish was man whose counsel was valued and whose presence was a considerable advantage to a great many organisations. In his short life, Corish had proven himself to be an avid trade unionist, a staunch republican, an admired representative of his people for both Labour and Sinn Féin, and a beloved, respected member of his community. The name Richard Corish shall rightfully be forever remembered by the people of Wexford.    
Sources: 
Famous Wexford People, Des Kiely, Parsifal Press, 2018  
Corish, Richard | Dictionary of Irish Biography (dib.ie) 
We're currently running a 'Top Things to do in Wexford this Christmas' advertising campaign To get your business featured, contact our team at info@wexfordweekly.com
Read also: