Young Rathnure man Charlie Tector starred in a fantastic Irish U-20's victory over their Welsh rivals in Musgrave Park…
The clash took place in Cork on Friday night and Ireland ran out winners on a score-line of 53 points to 5.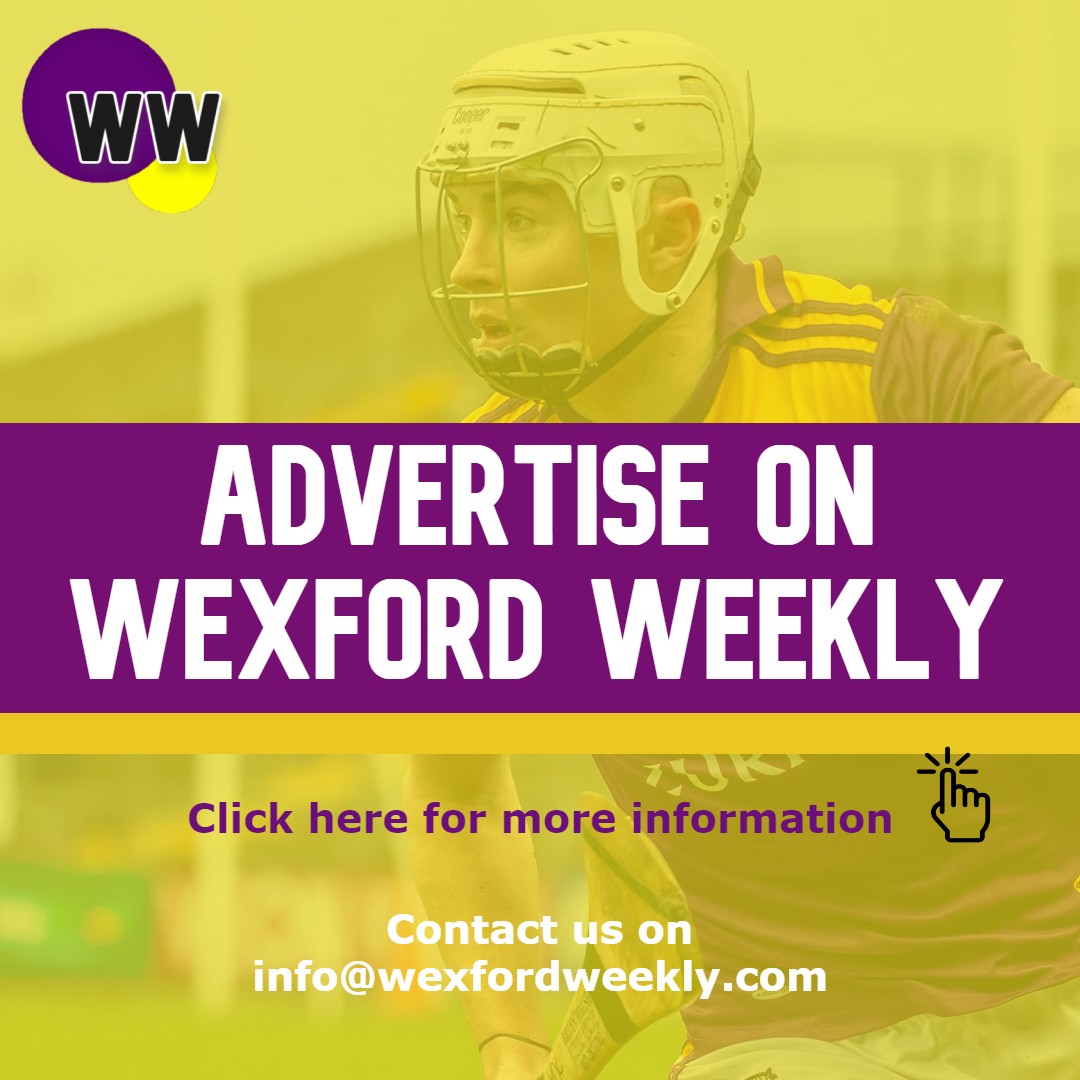 Tector performed very well on the night, with his passing skills key to unlocking the Welsh defence time and time again.
His defence was top class, constantly scything down any Welsh attacks that went his way. Bar one or two minor mistakes, Charlie's kicking out of hand into touch was excellent too.
From the tee, the Lansdowne man converted four conversations and one penalty home, missing only two very difficult attempts from right on the touchline.
Sporting a fine Championship fade, the Rathnure native eased himself into the match with a great penalty kick into touch, using a great style to ark the ball into touch, getting the maximum distance possible.
The technique shown, showed off his prowess as a gifted kicker, essentially choosing a banana style kick to bend the ball into touch.
Soon after, a penalty opportunity right in front of the posts gave Charlie a handy kick at the posts and he made no mistake in slotting the three-pointer over for his first international points. His next kicks into touch off of the back of hard-earned penalties were sublime, but unfortunately, the attack broke down.
The Welsh ran a ball off the scrum straight down Tector's throat, but he was not found wanting in his first tackle of the night.
Ireland stormed up the field shortly after and this is where Charlie's silky hands came into play, producing a fantastic pass to release his centre on a run down the right-hand side which ended up with Ireland's first try being scored. His first conversion from the right-hand touchline proved too difficult, as a great effort, unfortunately, went narrowly wide.
The next job for Tector was a physical tackle.
A Welsh attacker was met with pure Blackstairs Granite in an earth-shattering tackle. It was a thing of beauty, which would have put a smile on many a rugby purist.
His passing again was causing trouble for Wales. Possession led to Ireland going over for a try which the Rathnure man converted with ease, with confidence flowing through the young out-half.
A ropey clearance kick led to some Welsh pressure but Charlie more than made up for it launching a huge goal-line clearance under pressure right up to his own 10-metre line.
Later, Ireland went on the attack and scored another try with a conversion routinely knocked over by Tector, despite being under much pressure. He was showing maturity in his performance, and something that I noticed was his communication skills.
He communicated effectively to his teammates. He helped to create pressure and kinks in the defence before calling for swift service from his scrum-half when he spotted potential chances for the backs who were on fire on Friday night.
The second half started with the Wexfordian restarting with a very deep dropkick into the Welsh 22 which caused all sorts of pressure. It caused so much so that Ireland gained possession in the resulting phases.
This led to Ireland scoring a fine try and now there was no way back for Wales with the boys in Green turning on the style. Tector converted excellently.
Charlie was exuding confidence and with unbelievable forward play and snappy, accurate service from his Galway Corinthian scrum-half Matthew Devine he was really running the show as a good fly-half should.
The Rathnure man's last points was a lovely conversion bringing his tally as I mentioned before to four conversions and a penalty, a nice haul for the young man.
All in all, it was a fabulous display from Tector and he will learn so much from this match. He can look forward with confidence to his next few matches in the Green Shirt.
By Byron Jones
Featured Image: Lansdowne RFC
Read also:
Remember to submit your news to Wexford Weekly! To advertise on our socials or website, email our team at info@wexfordweekly.com