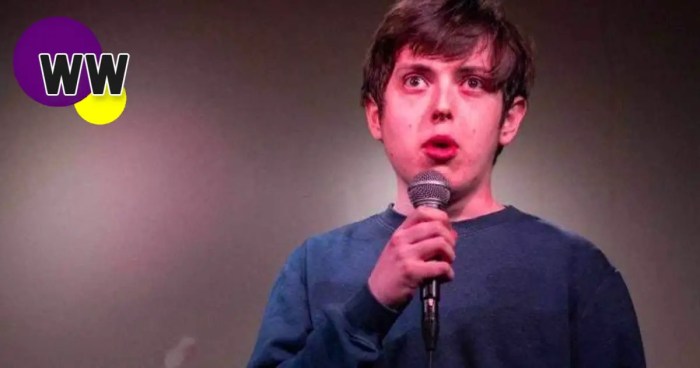 A Trinity College law student hailing from Wexford has found success in the stand-up comedy scene; so much so that he featured in the 2023 Edinburgh Fringe Festival…
Stand-up comedy. It is an art form that many of us wish we could do, but few have the courage to do so. Standing on a stage in front of an audience of strangers is a daunting task. These people have come for a laugh and if they don't find you funny, you can bet you're going to know it.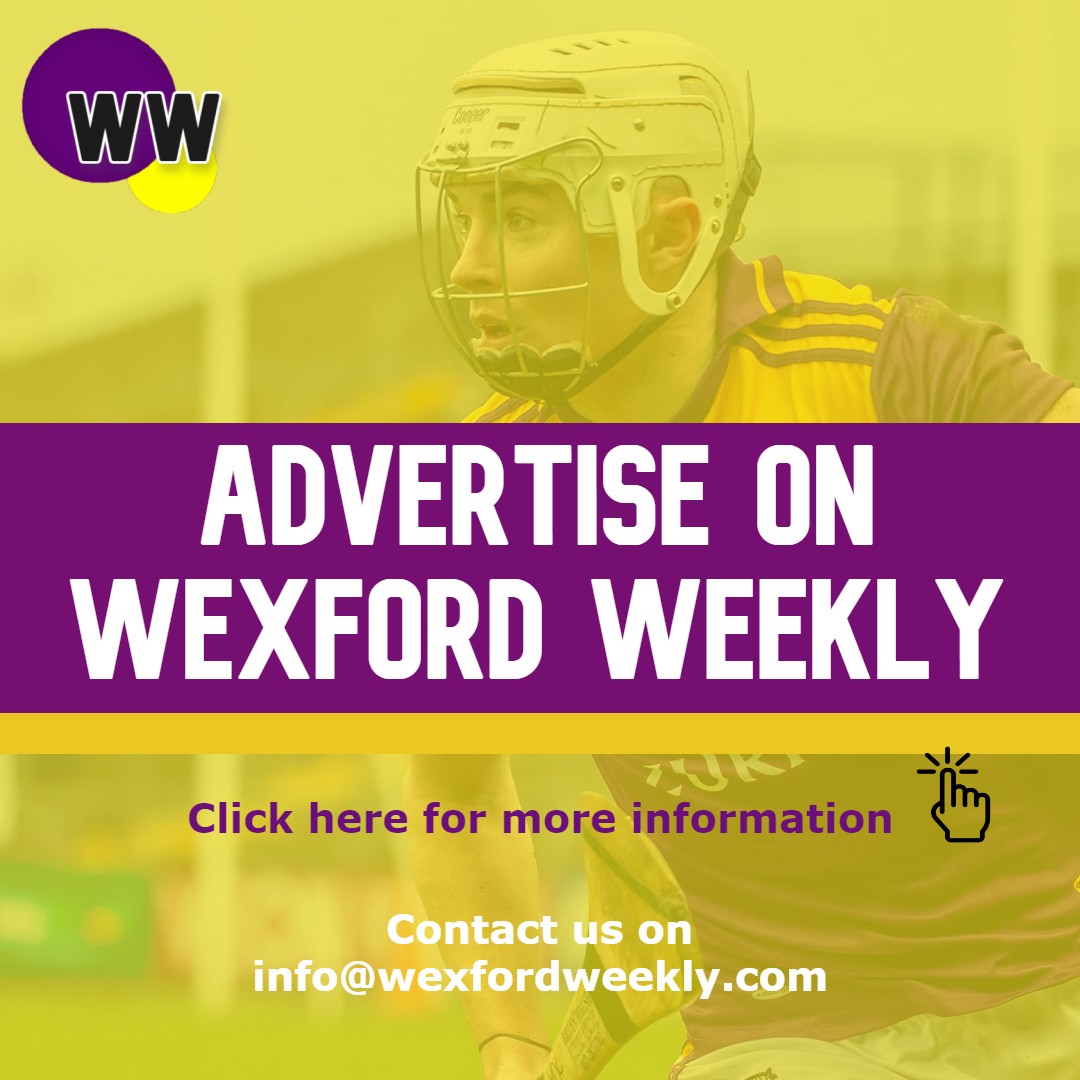 However, a Trinity college law student hailing from Wexford has found he has a knack for it. Cormac Sinnott began trying his hand at stand-up comedy in September of 2022. Less than a year later, he found himself performing at the 2023 Edinburgh Fringe Festival. 
Just last month, Sinnott reached the finals of So You Think You're Funny? (SYTYF). SYTYF is a yearly stand-up competition held during the Edinburgh Fringe Festival. The competition was established for stand-up comics who are new to the scene. SYTYF is substantially influential; past winners include big names such as Peter Kay, Tommy Tiernan, Dylan Moran, Aisling Bea and Lee Mack. 
Sinnott has also made a name for himself in the Dublin comedy scene where he has performed at venues like In Stitches Comedy and the Ha'Penny Bridge Inn. He also recently did a gig in Wexford at The Halfway House in Ballycogley. 
We had the pleasure of sitting down with Sinnott to talk hecklers, comedy inspiration and of course, the Edinburgh Fringe.  
When did you realize you wanted to try out stand-up comedy?
"I think it's been something I've wanted to do since I was about fifteen or sixteen. I did a bit of drama in secondary school. I don't think I was a particularly good actor but what I kinda could do was make people laugh or at least that's what I thought I was better at than any of the other serious acting skills. So, I followed that."
How did you get your first gig?
"I did a small course over zoom during lockdown with the Trinity college comedy society but I didn't actually do a gig at the end of that. I did a small zoom gig but not in person. I think the story with my first actual gig is that I signed up for an open mic on Facebook with this place, N2O. I think I felt at the start of last year 'If I don't do this, I never will'. So, I signed up on their Facebook and I just got lucky that they let me in because only about half of the people get accepted. It's completely random. So that's how I got started, with an open mic. And just got the bug from there, I suppose." 
Who are your biggest comedy inspirations?
"James Acaster would be one of them definitely. His stand-up's brilliant. I remember watching his four-part special on Netflix and that being a real turning point for me where it's like 'Oh, this is how good it can be'. There's an American guy, Demetri Martin, who does a lot of one-liners that I'm a really big fan of. When I was trying to learn how to write jokes – and I still definitely am – he's always the person I look towards because his jokes are so efficient. He can tell a joke in a sentence; it's brilliant. 

There's a guy, Stewart Lee, who is just, I think, one of the best comedians in the world. And his stuff is so different. It's kind of one of those things where you see him and you're like 'Oh right, stand-up can be pretty much whatever you want it to be'. I'm definitely forgetting people-Bo Burnham! But yeah, they'd be the big ones."
How would you describe your comedy style?
"I try and keep it quite joke-heavy. I suppose it's kind of character comedy because there's a level of me being nervous going on to the stage. I try to lean into my nervousness. I kind of figured out early enough that I'm not really someone who can convincingly go on stage and charm the audience. I had to figure out a way to do it where I could lean into what their perceptions of me might be when I walk on to the stage. If I went on there and tried to pretend like I was a real cool customer or something, I'm not sure that they'd buy it. It's much harder to swim against the tide. Also, I think it's funnier."
Have you ever had to deal with any hecklers? 
"Yeah. Well, the thing I'll say is that in Ireland hecklers aren't the mean kind of hecklers. I've never gotten a mean heckler where it's like 'Get off the stage!'. I don't think it's that common. I think most hecklers don't realize that they're heckling. They just try and add to the joke. But yeah, I've dealt with a few. 

One in particular was at an open mic and there was this guy at the front. Open mics go on very long so it was about two and a half hours/three hours into the show and it was the last five of us up. Everyone was tired and the show had gone on so long and he started heckling nonstop. 

The guy before me was particularly brutal responding to him. So, I walk up on stage and I look very young, I look kind of harmless and he shouts out before I say anything 'Oh no! Please not me!'. And that gets maybe the biggest laugh of the night. I just sat in the silence of it because he kind of got me in like two seconds. It was very funny."
What was your experience with the Edinburgh Fringe Festival? 
"I went over on the 6th of August and did a lot of open mic style gigs. It's an unbelievable place to learn. It has big names, newcomers. It's constant comedy everywhere you go. You get to see how the really good people do it. I did my semi final on the 8th of August or something. I thought it went really well, but I didn't win my round. 

I went back to Dublin and thought no more of it. Then I got a phone call about a week before the final was to happen to tell me I had gotten through as a wild card to the final. So, I went back over and did the final. It was crazy. It all feels like a bit of a blur now but it was really fun to be involved with it." 
Do you see yourself going pro with stand-up?
"Obviously that would be fantastic but it's far too early to say. I think a lot of people do get sick of it and I don't think that'll happen to me any time soon. It's not that I've not considered it but I suppose it's just one of those things where I'll have to wait and see."
For more information about Cormac Sinnott and his upcoming gigs, you can find him on Instagram here.
Value our site? Register NOW for as little as €3 per-year… 
For a €3 Subscription, click here. 
For a €6 Subscription, click here. 
Enjoy our content? Want to keep reading it? By registering, you will have access to all of Wexford Weekly's content and you'll also be supporting a growing independent brand. We thank you for your continued support. It costs less than one cent per day to register on Wexford Weekly. If you value our site, we really appreciate it.
– Access to all content
– Improved, premium features 
– Discounts on products 
– First to know about future buses 
– Discounts on future events 
Read also:
Remember to submit your news to Wexford Weekly! To advertise on our socials or website, email our team at info@wexfordweekly.com