Up to a dozen members of the Wexford Senior Hurling squad travelled to Clare via bus last Saturday morning (August 4th).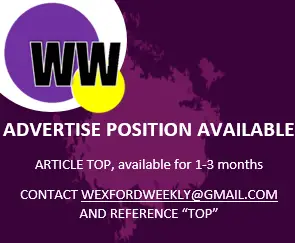 The Wexford Senior hurlers travelled with the hope that they would convince the current manager, Davy Fitzgerald, to continue at the helm of the Senior Hurling team for another year, at least.
Fitzgerald has now completed a two-year tenure over the Wexford hurling squad, but  following the side's disappointing All-Ireland Quarter final loss to Clare, the Clare native hinted that his time in charge of the Model County could be up:
"Look, on my own future, the players have asked me to stay on. It's a long journey, a huge commitment, a six to seven hour round trip. It has not been easy, but I will be taking everything on board"

"We have made lots of progress, but I'm not in a position to give an answer on my future. The players want me to stay but the answer is for another day," he said to South East Radio on July 18th. 
Speaking to the Wexford People, Fitzgerald has now admitted that he's not far from making a decision on the matter – while he also states that the players' will and their effort to travel afar speaks volumes, and their perseverance could be an influential factor during his decision process.
"I have a very close relationship with the players which is something I will be considering. I am not that far away from making a decision, but the latest move of the players will be taken on board when arriving at this."

"We are not that far away as a team, but I have other matters to take on board in arriving at a decision."

"The decision will be sooner rather than later," he told the Wexford People.
In a recent poll, Wexford Weekly asked the Yellowbellies, "Do they want Davy Fitzgerald to continue as Wexford Senior hurling manager?", with the results showing a 77% desire (out of 2217 votes) for the Banner Man to continue his role.
Read Also:
John Mullane Encourages Wexford Fans To Stick With Davy Fitzgerald
Jackie Tyrrell Insists That It's Time To Go For Wexford's Sweeper System
Wexford Referee Named The Man In The Middle For All-Ireland Hurling Final