The topic of manager's pay always seems to be a bit confusing in the world of GAA…
Banner man Davy Fitzgerald recently confirmed that he will be staying on in his role as Wexford Senior Hurling manager for another two years.
In a short discussion with Donal Lynch of the Irish Independent, the Wexford manager insisted that he only receives expenses from the Model County – and that he does not receive any 'under the table' payment.
The Clare native insisted that he plays a crucial role in businesses such as Ireland's Fittest Family and the smaller branches off that, where smaller Fittest Superstar events are held nationwide.
The section of the article reads:
Despite the all-encompassing commitment of the managerial role, and despite the rumours that many GAA managers are paid under the table, Davy says that all he gets for his time is expenses.

"One hundred per cent, it would be more equitable to pay me but I never saw it that way even when I was playing. I have my own bits and pieces of business and I could probably do with spending a bit more time on them but you know, you get a certain time in life to do these things like I am doing in hurling and it's important to take them."
Fitzgerald was speaking ahead of the new season of Ireland's Fittest Family, which broadcasts on RTE One this evening. Wexford folk will have a particular interest in this season's show, with two Wexford families partaking in the gruelling programme.
With Fitzgerald winning a Leinster hurling title with Wexford for the first time since 2004 and placing the Model County amongst the top-tier once again, not many Yellowbellies would begrudge the Banner man of a few euro that exceeds his expenses.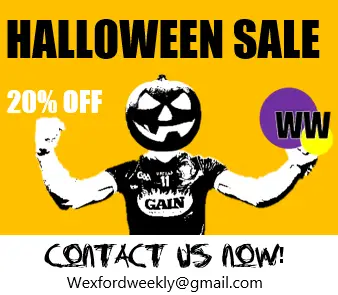 If you're looking to advertise with Wexford Weekly for an unbeatable price, then contact us now at wexfordweekly@gmail.com.