Groups are gathering across the world to support the #BlackLivesMatter Movement…
It has now emerged that two Black Lives Matter protests are being planned for Gorey and Wexford town respectively on June 8th.
A recent Black Lives Matter protest on O'Connell Street in Dublin came in for some criticism due to the fact that the protesters were failing to adhere to social distance protocols amidst the Coronavirus pandemic.
The Wexford protests, officially affiliated under the wing of Anti-Racism Ireland, are being planned for Gorey and Wexford town for June 8th. The Gorey protest is planned for 2-4pm outside the town's library, while the Wexford protest is planned for 3-6pm on the Quays.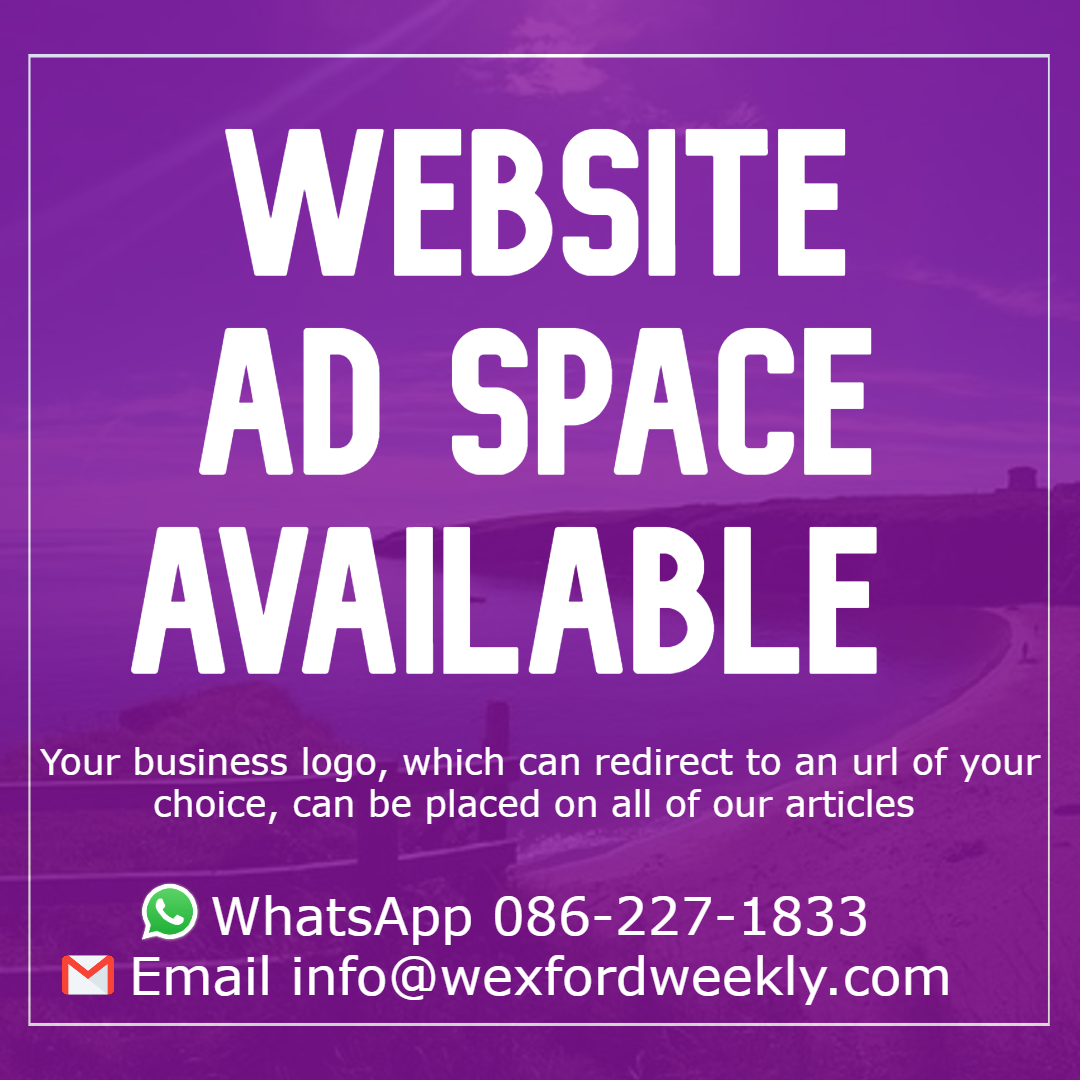 When we published an article yesterday highlighting the planned protests, these planned protests came in for some criticism across our social media platforms.
A common concern was that social distancing guidelines would not be adhered to, another was that it was illegal, while many others argued that it simply should not be happening amidst a global pandemic.
In terms of coronavirus cases, Wexford have been doing very well. As a county, we have just 213 cases and we boast the second-lowest number of confirmed coronavirus cases per-capita in the Republic of Ireland.
A cautious Wexford public followed guidelines strictly, and during its initial phases, complacency did not creep in.
It is natural to feel concerned, even angry, that mass protests could happen in our county and potentially un-do a lot of the hard-work already completed.
Some people have not seen their family members and friends, they could not travel beyond their restrictions, and unfortunately for others, they could not attend funerals due to the restrictions imposed on people due to the pandemic.
We reached out to the group and asked them for a comment relating to the growing public concerns throughout Wexford. The group highlighted that there's never a comfortable time for a demonstration:
"People have lost patience because they haven't seen progress. If not now, when? If not us, who? We believe we must maintain the right to protest, but we must now be hyper-aware of how we do it. Demonstrations are happening globally at the moment – London, Amsterdam, Paris – shouldn't Wexford have a voice in this global conversation and show our solidarity for this era-defining movement?"

"We have had an overwhelming amount of messages from people who are so grateful to have the opportunity to show their solidarity and support, here in Wexford. It's really showing the people of Ireland that these sorts of demonstrations can, and should happen outside of urban areas such as Dublin and Cork too. To reiterate again, we are working as hard as possible to ensure the demonstration is safe for attendees."

"There is never a comfortable time for a demonstration about a topic that makes so many people uncomfortable. We are using the momentum that the protests in America have brought to bring home the topic of racism – it's something we, in Ireland, need to talk about. Now is the time."
The Black Lives Matter Wexford Instagram account, which is promoting the protests online to their followers, explains how they'll oversee the event and adhere to social distancing guidelines. For the organisers, safety is "of paramount importance."
"We want everyone to come and bring anyone they can with them. We want people to sit two metres apart with placacards and posters filling the quays to show our support for this movement…"

"It's totally safe. We are asking everyone to sit 2 metres apart in line with the Covid-19 guidelines. We are asking everyone to wear facial masks and respect social distancing. This is non-violent and totally peaceful."
The word protest is commonly associated with a march. But, according to the group, this isn't a march and more-so, it is a sit-down protest under strict guidelines.
The group also noted that they have an "extensive safety plan already outlined" which is accessible through their social media channels.
"Organisers will mark out (with chalk) areas to sit during the demonstration that are spaced 2 metres apart, in keeping with Government guidelines. It is essential that demonstrators stick to sitting within these areas to minimise the possible spread of the virus. We are also asking those engaging with the demonstration to maintain social distance when arriving and leaving."

"For parents, if you are concerned that your children and teenagers will not respect social distancing while attending, we ask you to have conversations with them regarding the importance of the guidelines that the government have issued and that we are encouraging. If you still have concerns, why not attend with them?"

"Demonstrators are asked to wear face masks at all times during the protest. This will help to keep them and passers-by safe. We are sharing information constantly regarding safety – instructions on how to make a mask are available on our social media, for example. Demonstrators are asked to use hand sanitiser before, during and after the demonstration. Thorough hand-washing before and after the event is also advised."

"We are asking people to refrain from attending if they have experienced any symptoms ," the group said.
It is also worth noting that the organisers have set the date for June 8th in a bid to increase the numbers protesting. On June 8th, the Republic of Ireland are due to enter Phase 2 of the easing of the restrictions, allowing the public to travel up to 20km.
Local Gardai in both Gorey town and Wexford town have been informed and conversations are ongoing to allow them to fully assist with the peaceful protests on the day.
"As we progress through the organisation of this demonstration, we are continuing to liaise closely with local authorities to ensure the safety of all involved," a spokesperson for the group said.
Gardai have since confirmed that they will be present to ensure social distancing is adhered to.
The public are supportive of the protest's message and, of course, are sympathetic to the case of George Floyd, but there are certainly questions over its timing amidst a pandemic that has dominated so much of our lives since early March.
Both Wexford and Ireland promote multi-culturalism and it seems too easy to point the finger at a group of protesters. They feel that they are doing the right thing and their activism should be applauded should social distancing rules apply to these planned events.
For others, it's time to ask questions. The questions that need to be asked, however, should not be directed at a group of protesters.
Instead, the questions should be directed at Leo Varadkar and his Governemnt for failing to condemn the recent protests on O'Connell Street in Dublin, which saw large crowds attend and fail to adhere to the social distancing guidelines that have been religiously promoted by this Government. Leadership and a clear condemnation of that event would have halted any further protesting during the pandemic.
The next few days leading up to these planned protests in Wexford and across Ireland will be interesting. The Gardai are currently investigating the protests held in Dublin as a criminal matter and are seeking advice from the Director of Public Prosecutions before any further action is taken.
A second Black Lives Matter protest, which was due to be held in Dublin on June 8th, has now been cancelled due to social distancing concerns.