⚠️⚠️ Updated: Wexford's Best Take Aways for 2023 is available here
Keep scrolling to read Wexford's best take aways from 2021 below:
---
The "Wexford Weekly – Wexford's Best" campaign launched recently...
At Wexford Weekly, we are on the hunt to find out the best of everything that Wexford has to offer. We are running a range of polls on social media, asking our followers to engage in the polls and to have their say by voting.
We recently created Top 10 lists for Wexford pubs, Wexford beer gardens, and the best places around Wexford to get an ice-cream cone.
Then, we asked people to vote for their favourite take-away in Wexford.
The results are in:
10 – Frydays, Ferns
Frydays Diner is located on the main street of the historic Ferns. At this stage, almost everyone has tried something from Frydays. We're not surprised to see this take-away make the list to find the Top 10 take-aways in County Wexford.
9 – Manos, Riverchapel
Mano's Takeaway is based in the seaside resort of Wexford's Riverchapel, just outside of Courtown. They produce fresh traditional takeaway staples and at great prices, which is always a help. The take-away is located just beside Jimmyz Bar, so if you're feeling peckish after a few pints, this is the perfect place to venture into.
8 – The Hungry Heron
The Hungry Heron are a local and family-run food van based in Cahore Holiday and Leisure Park at the Top Site Entrance. Their aim is to provide Wexford's freshest fish and delicious home-cut chips to the local area. The locals insist that they sell the nicest burgers in Wexford!
7 – Roma, Wexford Town
Roma Takeaway is based in Wexford town. They prepare perfectly cooked kebabs, fish, chips, and burgers. Their tasty take-away food is suitable for those visitors who like to have a snack in a hurry.
6 – Maloccas, Enniscorthy
Maloccas is based in the heart of Enniscorthy town and it is a hit with the locals. They sell traditional fish and chips, but they also sell some delicious pizzas too. Drink the meal down with one of their strawberry milkshakes; you won't be disappointed.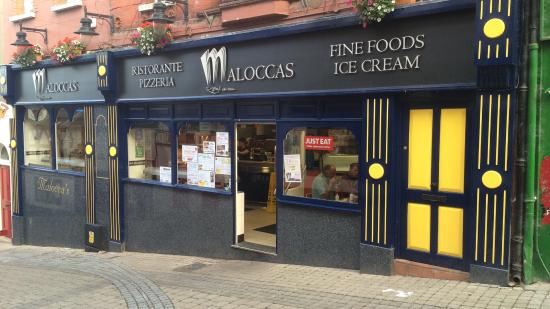 5 – Whelan's, New Ross
Whelan's is based in the New Ross area of Wexford. They're best known for their fresh fish and chips, but like the others, their quarter-pounders and the chicken curries that they offer are out of this world too.
4 – King Cod, Gorey
King Cod is one of the go-to places for many hungry Gorey people. They're a traditional fish and chips shop and they're located in the heart of the town.
3 – The Little Saltee, Kilmore
The Little Saltee Restaurant is an award-winning takeaway and restaurant serving fresh local fish and chips. It is located in Kilmore Quay, Wexford.
2 – Alberto's, Courtown
Alberto's in Courtown, just outside of Gorey town, has taken second spot on the recent Wexford Weekly poll to find Wexford's best take-away. Albertos is a traditional fish and chips take-away and it's a hit with both the locals and the tourists down in Courtown enjoying a weekend away. It's located on the left-hand side as you're driving into Courtown from the Gorey side.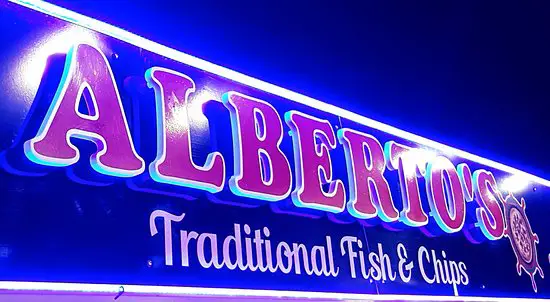 1 – PJ's Diner, Oylegate
PJ's Diner in Oylegate powered home to victory. They can now proudly call themselves the 'Best Take-Away in Wexford' as voted by Wexford people. Close to 300 people voted on the poll, and just over 100 individuals voted for PJ's Diner, which is a testament to their tasty food and their friendly staff.
PJ's Diner in the village of Oylegate sells a range of meal deals, tasty battered sausages, and chips, but the best thing — it's all at an unbeatable price.
If you enjoyed reading this article, then make sure to check out our recently created Top 10 lists for Wexford pubs, Wexford beer gardens, and the best places around Wexford to get an ice-cream cone.
Read also:
To submit your news for publication, click here. To advertise with us, check out our advertising rates here.