Following the success of the 2021 Wexford's Best campaign, we have restarted the campaign for 2023…
A lot can change in two years. Some businesses that were on the 2021 list may not even be operating anymore, so it's important to update the Wexford's Best articles.
In 2023, we're on the look-out to find the best of everything around Wexford. Public polls are shared onto the Wexford Weekly Facebook page. To vote in the polls, all you have to do is comment the name of the business.
So, without further ado, here are the best Wexford take-aways as voted by you.
10. Sharky's, Carrig on Bannow
There are a number of Sharky's based across Wexford, but one that was mentioned multiple times was the Sharky's in Carrig on Bannow. Sharky's is a local family run business and specialise in a traditional fish and chips. Their products are sourced locally and prepared fresh on site. The fact that they've an online website is handy for customers to place orders too.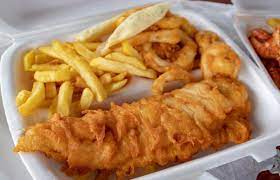 9. Cafolla's, Wexford town
Cafolla's is based in Wexford town and it's the take-away of choice for many people in the town and its outskirts. It's not just the high-quality of food that they prodiuce, but it's also the range of food. From burgers, pizzas, or even pasta, you can be sure that Cafollas has something for you. George and Mariana have been running Cafolla's since 2008 and according to their website, they have "retained their rissole recipe which has been kept secret for years."
8. Maloccas, Enniscorthy
Maloccas is based on Slaney Street in Enniscorthy. They've also another business in the heart of Gorey town. Maloccas are renowned for their speedy service and their kind staff. Food wise, they pride themselves on offering very competitive and "average" prices, but their food is far from average.
7. Whelan's Takeaway, New Ross
Whelan's Takeaway is a drive-thru take-away mainly based New Ross. It's not the first time that they've found their way onto a list either, being voted in a similar position two years ago. That fact alone shows that they're making delicious food and that they're making it consistently. They are the only drive-thru chipper to make it on to the Wexford Weekly list of best take-aways. They're clearly the take-away of choice for New Ross locals.
6. The Little Saltee Chipper, Kimore
Based in Kimore Quay, the Little Saltee Chipper has built up a strong reputation in the Wexford community and beyond. People travel from all over to head down to Kilmore Quay for the day and when they do, a stop at the Saltee Chipper is always a must. As they're based on the Quay, they're best known for their traditional fish and chips. They do, however, offer a range of other tasty meals too.
5. The Village, Ballygarret
The Village in Ballygarret typically offers a take-away from Friday-Sunday 5pm to 9pm. Their onion rings and their calamari are two options that have gone down incredibly well with customers. Their Freshly Battered Hake and their own 'Village' Chicken Fillet Burger are two other excellent options.
4. PJ's Diner, Oylegate
PJ's Diner has once again made it onto the Wexford Weekly list. A previous winner from the 2021 poll, PJ's Diner is clearly still doing the business when it comes to producing top-quality food for their customers. PJ's Diner is based in Oylegate, and with the picnic benches placed outside of the business, it's a perfect place to stop and chill out with a nice burger and chips – or whatever you're into. PJ's offer a range of different meal deals at competitive prices.
3. Oya Pizza, Ramsgrange
Based in Ramsgrange, Oya Pizza – as the name suggests – specialises in producing delicious pizzas for their customers. They make Neapolitan style pizzas from scratch and to to the customer's preference. The pizzas are baked in a wood fire oven, adding to the taste and the crispiness at the base.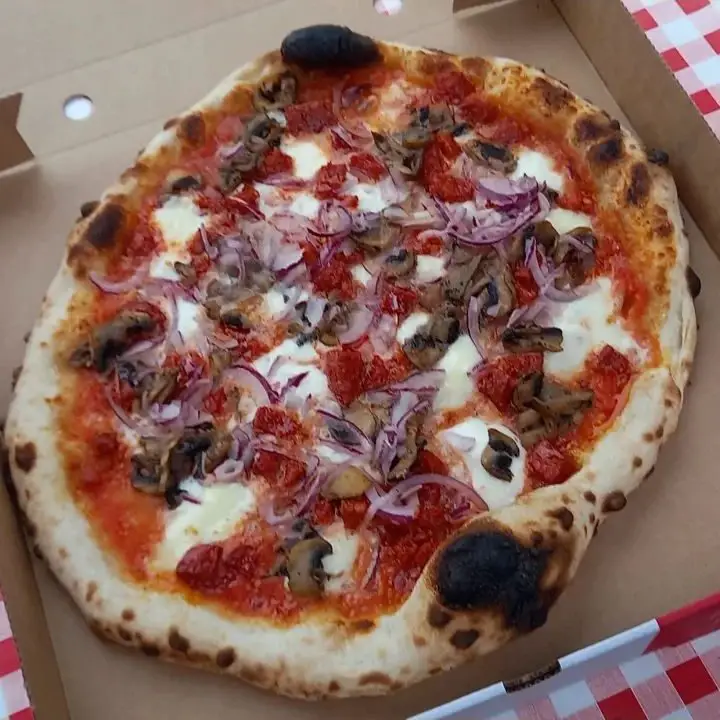 2. King Cod, Gorey
King Cod is based in the heart of Gorey town. Here, you'll be greeted with a smile the second that you arrive in. Like many on this list, they offer a speedy service – but that does not deter the delicious tastes. You'll get a big bag of chunky chips here. Their fish is to die for too (but, we guess, you probably knew that by the name). They're the only take-away from Gorey town to make it on this list, and we think that this tells its own story.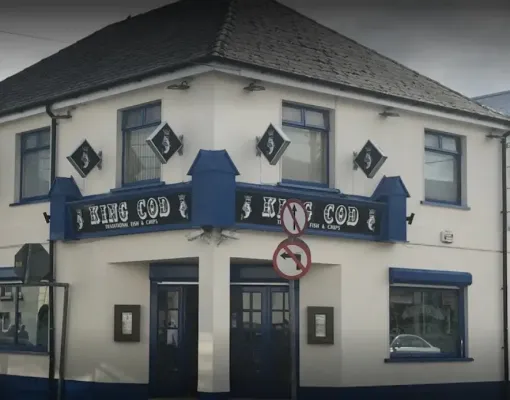 1. Alberto's, Courtown
Alberto's in Courtown have not just retained their place, but they've got one step further. Two years ago, they were voted in at number two, but this year, they've been voted as Number 1 and the best take-away in all of Wexford. They offer big portions at very competitive prices. Their staff are kind and will always ask questions that go beyond your order. The main thing, however, is of course their food. Their big bag of chips could feed a family, their chicken fillet burgers are incredibly tasty, while their battered sausages are heavenly. Don't believe us? Check them out yourself.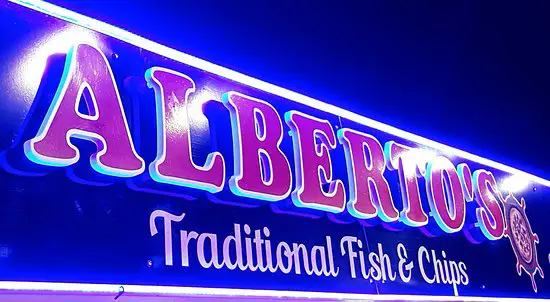 Value our site? Register NOW for as little as €3 per-year… 
For a €3 Subscription, click here. 
For a €6 Subscription, click here. 
Enjoy our content? Want to keep reading it? By registering, you will have access to all of Wexford Weekly's content and you'll also be supporting a growing independent brand. We thank you for your continued support. It costs less than one cent per day to register on Wexford Weekly. If you value our site, we really appreciate it.
– Access to all content
– Improved, premium features 
– Discounts on products 
– First to know about future buses 
– Discounts on future events 
Read also:
Remember to submit your news to Wexford Weekly! To advertise on our socials or website, email our team at info@wexfordweekly.com