The "Wexford Weekly – Wexford's Best" campaign launched recently...
As part of the campaign, we are asking our followers to engage in a range of social media polls to find out once and for all the best that Wexford has to offer.
Recently, we asked our followers to vote for the best beer garden in Wexford. This was followed by a vote on the best pub in Wexford.
Our next poll was one that divided opinion. We asked our followers to comment on the spot that sells the best 99 cones across the whole of County Wexford. Close to 700 cone-loving Wexford people voted in the poll and the results are now in.
10 Daybreak, Rosslare Harbour
Heading down to Rosslare for a day trip? Want to watch the sunset from a beautiful viewing points down at the Harbour?
Then, we'd recommend you venture into Daybreak in Rosslare and get a 99 for yourself to make that experience even more enjoyable.
9 Day-Today, Clongeen
Day-Today in Clongeen is a fan favourite. Their big 99s are a thing to behold, while they've recently started selling the likes of Oreo sundaes, which are definitely worth a purchase too if you're looking for something different.
8 Carton's, Camolin
The next time you're in Camolin, or if you're just passing through, make sure to pop into Cartons and get yourself a 99. Sit back, relax, and enjoy every lick.
7 Steemers, Bunclody
Steemers-O'Leary's Day Today News in Bunclody received 29 individual votes in the recent Wexford Weekly poll to find the shop that sells the nicest 99 ice-cream in Wexford. Recently, for the Leaving Certificate exams, Steemer-O'Leary's in Bunclody offered free 99s to all students completing the exams. It's safe to say the students were happy. A sound gesture and a well-deserved spot in the Top 10 places to get a 99 in Wexford.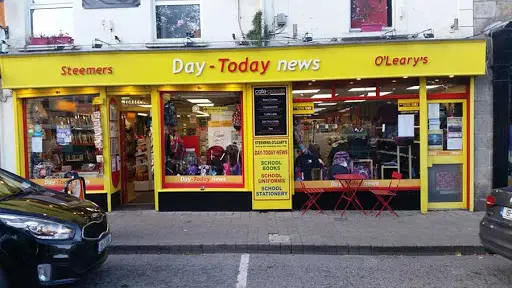 6 Canavan's, Inch
We can vouch for Canavan's in Inch. We can because we know of people that venture down the 'Old Arklow Road' instead of the Gorey-Arklow motorway simply to pick up a big 99 from Canavan's in Inch. A perfect stop on your journey.
5 Greene's, Clonroche
We could sit here and write about Greene's ice-cream in Clonroche, but copying this person's review of their ice-cream which was left in the comments section of the recent Wexford Weekly poll makes more sense:
"I count myself as a bit of a 99 ice cream connoisseur and have sampled many around the County. Now I could mention a lot of superb ones I have tasted but the Number 1 has to be Greene's Supermarket Clonroche. The small ones are like large ones and the large ones; well it would take a fair man to ate it. The flavour is outstanding, lovely, and creamy. If you close yer eyes while ating it you'll think yer a field day in 1982. The taste of pure nostalgia."
4 Dillon's Londis, Fethard on Sea
With 46 individual votes for Dillon's Londis, they have secured fourth spot in the poll to find the shop in Wexford that sells the best 99. Perhaps, the next time you're travelling down to South Wexford to check out the historic Hook Lighthouse, you'll stop in at Dillons' Londis in Fethard-on-Sea for a tasty 99 ice-cream cone. You won't be disappointed.
3 O'Dohertys, Londis, Our Lady's Island
If you fancy a nice day down in Our Lady's Island to chill out on a date with your partner, or if you're looking for a nice little family day out, you'll have to check out O'Doherty's Londis. A creamy 99, scenic views, and beautiful sunsets — sure what more would you want.
2 Odlums, Baldwinstown, Wexford
Odlums is located in Baldwinstown in Wexford town. It's a general grocery and convenience store. They sell your day-to-day basics such as fresh meat, veg, and chocolates. However, it's clear that one thing that the staff at Odlums have mastered is the craft of pulling a tasty 99 ice-cream cone while serving with a smile.
1 Henry Hayes', Campile
Henry Hayes' in Campile powered home to take the number one spot after their shop secured 110 votes by Wexford people on the recent Wexford Weekly poll. The public has voted and Henry Hayes' in Campile can now proudly call themselves "the shop that sells the best 99 in Wexford."
Some people even commented on our recent poll that Henry Hayes not only sells the best 99s in Wexford, but they sell the "best 99 in Ireland" which says a lot.
Alongside the traditional 99's, they also sell modern ice-creams, filled with an array of tasty treats and syrups. It's that nice at Henry's that this picture of their Kinder Bueno ice-cream does not even do their ice-cream justice.
If you enjoyed reading this article, make sure to check out our recently-published articles for Wexford Weekly's Wexford Best campaign. Recently, we published articles on the Top 10 best pubs in Wexford, and the Top 10 best beer gardens in Wexford.
Our next poll as part of our campaign to find Wexford's best will be on the best place for a takeaway across County Wexford. It's another one that is sure to divide opinion, so make sure to place your vote via our Facebook comments once voting commences. Error, group does not exist! Check your syntax! (ID: 1)
Read also:
To submit your news for publication, click here. To advertise with us, check out our advertising rates here.