A beautiful family dog has been stolen from a home in Wexford..
Blue was stolen from the shed last night .
Siberian Husky "Blue" was stolen from a house in Wexford late last night. The dog was stolen from Kilanne village, outside of Enniscorthy in Wexford.
The owners have stated that Blue is a beautiful eight-year-old Siberian Husky and he is a very loved family pet.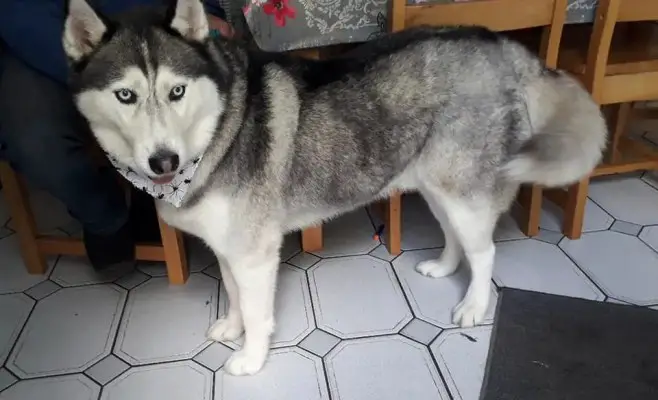 The family are distraught and "need to get Blue back home".
"Who ever it was broke the shed door but couldn't get into that shed and Blue was in the one beside it," the dog's owner stated to Wexford Weekly.
The dog is currently shedding, which may be some use to people who are encouraged to keep an eye out.
If anyone has any information, they are urged to contact Conor Fitzhenry on Facebook.
A Missing and Stolen Animals page updates regularly. They can be found on Twitter and Facebook.
Update: The dog has been reunited with its owners.
Read also:
To submit your news for publication, click here. To advertise with us, check out our advertising rates here.