Red Books in St Peter's Square is a bookworm's paradise as well as a platform for some of Wexford's best and brightest…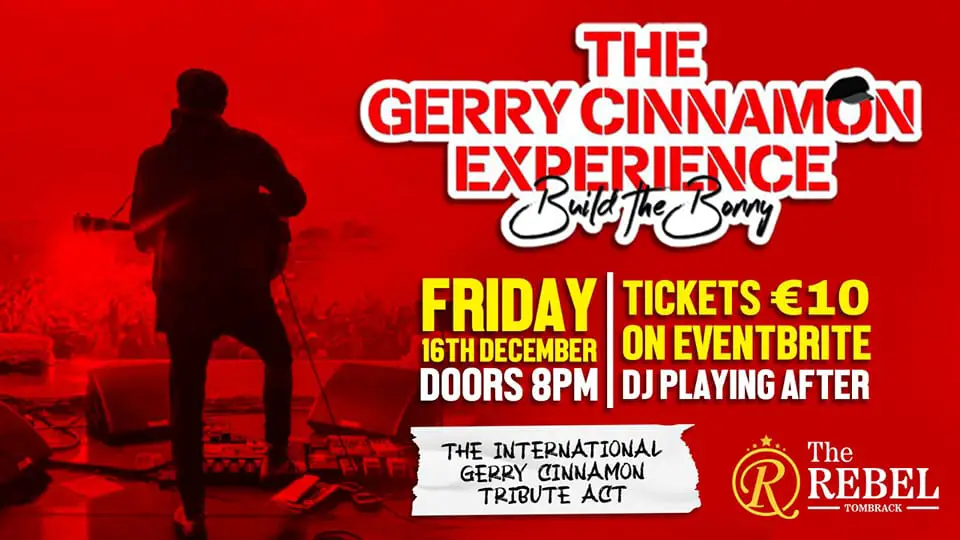 A bookshop in Wexford Town has become a haven for local writers as well as book lovers.
Red Books, which is situated in St Peter's Square in Wexford Town, first opened its doors in Bridgetown in 2016. According to its website, it was then 'the official smallest bookshop in Ireland', operating out of a former bulls-shed.
Five years and one pandemic later, Red Books is a thriving bookshop in the heart of Wexford Town and is home to 100,000 books of every description. Run by its founder Wally O'Neill, it is a traditional bookshop not without its eccentricities. 
The Covid-19 pandemic saw Red Books, like the rest of non-essential retail, temporarily closing up their physical store and taking their business online. However, this did not stop Red Books from setting up their own publishing label, Red Books Press. Red Books Press has published works by several talented Wexford authors. These include novels and collections of poetry. Red Books Press currently boasts seven published books with many more on the way. Red Books is also home to a myriad of local books that are not published by Red Books Press and takes it upon itself to continuously promote local artists.
Red Books has also set the stage for Wexford artists by establishing a periodic journal called the Wexford Bohemian which accepts submissions from any and every one interested in publishing their work. The Wexford Bohemian not only features works of poetry and short stories but also memoir pieces, reviews, art and photography. Its pages are brimming with some of Wexford's best and brightest artists.
Since August 2020, two issues of the Wexford Bohemian have been published and subsequently sold out, with a third instalment on the way. The first and second issue featured 37 and 74 local creative, respectively. They are published by Red Books and are distributed at a national and even international level; they have been distributed to the UK and even as far as the US. 
Red Books Press has also published an anthology series called Wexford Women Writing Undercover, which features the poetry, prose and illustrations of local women. Its very successful first edition was launched in March of this year and there is an exciting second volume on the way. Red Books Press have also been keeping an eye out for young talent in Wexford, with an anthology of children's writings in development. This collection, titled A Little Magic: Wexford's Children's Lockdown Writings, aims to explore the impact lockdowns have had on the children of Wexford by giving an artistic voice to the children themselves. 
Prior to the pandemic, Red Books frequently held indoor writers meetings where minds would flourish and everyone would be welcome.  While the pandemic saw many of these events go online, an ease in government restrictions saw the bookshop being able to hold an outdoor book launch in St Peter's Square at the end of July, giving a literal platform to their published authors. Most recently, Wally represented Red Books at the tenth annual Ennistymon Town of Books Festival last week, where the latest Red Books Press title, Richard Williams' The Embarrassing Superpowers Club, was launched. 
With Red Books, Wally has provided a valuable platform to showcase what Wexford has to offer the literary and artistic world. Red Books Press has kicked open the door for any aspiring writer or artist who imagined that getting their work published was nothing but a pipe dream. Perhaps most important of all, Red Books has provided a creative outlet to Wexford locals of all ages in a time we all need it most. 
Wanna Keep Reading This Content?
Register Now! For as little as €3 annually… 
Our columns and improved content will be restricted to Wexford Weekly annual subscribers. By registering, you will have access to all of Wexford Weekly's content and you'll also be supporting a growing independent brand. We thank you for your continued support.  
– Access to all content
– Improved, premium features 
– Discounts on products 
– First to know about future buses 
– Discounts on future events 
For a 3 Euro Subscription, click here. 
For a 6 Euro Subscription, click here. 
Read also:
Remember to submit your news to Wexford Weekly! To advertise on our socials or website, email our team at info@wexfordweekly.com