An inside look into the unique Airbnb rental that has captured international attention…
A couple of summers ago, I had the pleasure of taking part in a truly unique heritage experience. It was a form of historical immersion that almost two years later I have yet to see anything like, and it all took place in my figurative backyard – Ferrycarrig's own Irish National Heritage Park.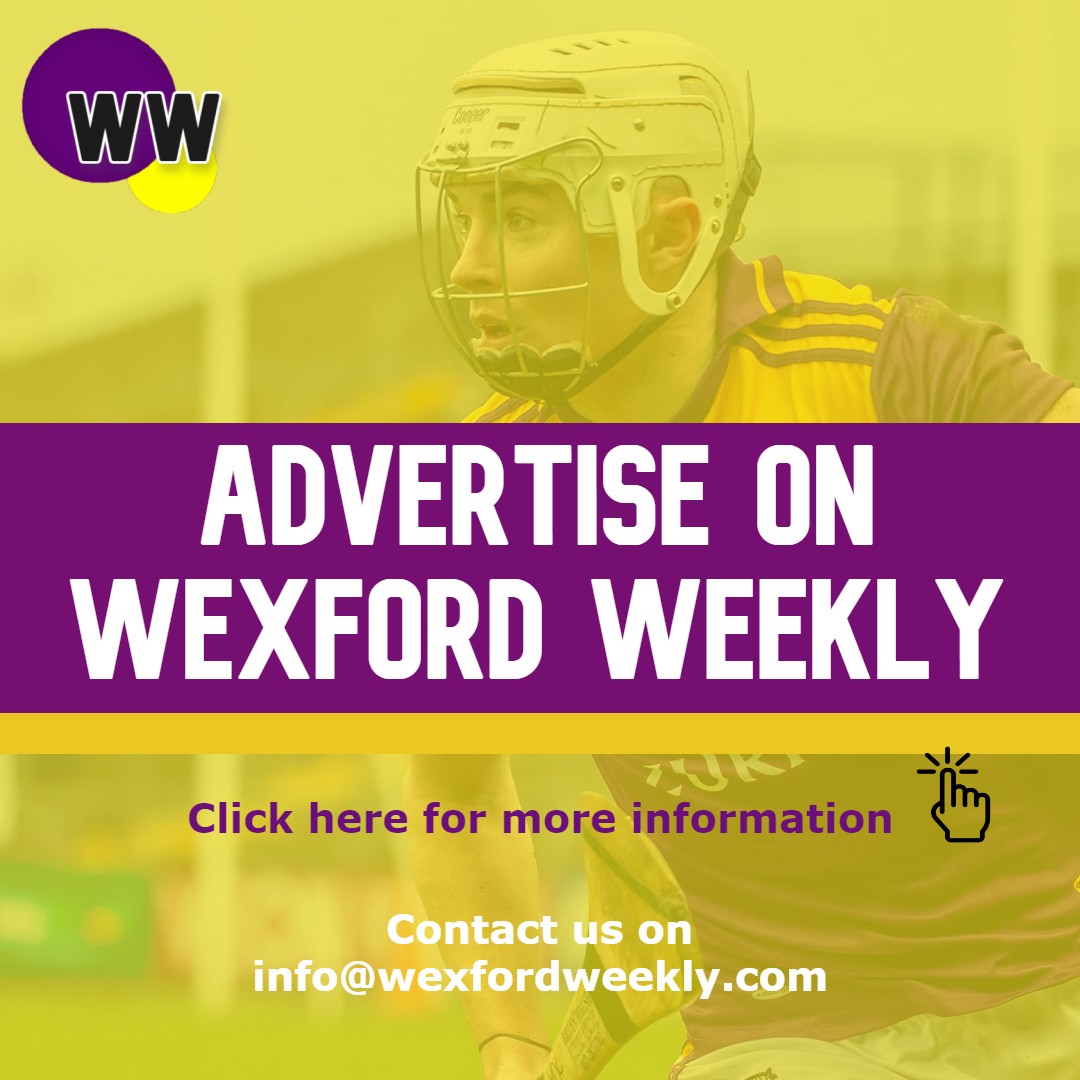 It was a breezy July afternoon and we had arrived at the gates of the Heritage Park. With some apprehension and a sense of wonder, we approached the reception desk to be greeted by a cheerful and talkative tour guide who quickly made us feel at home.
As she guided us through the vast and beautiful park, it slowly dawned on us that we would be spending the night here.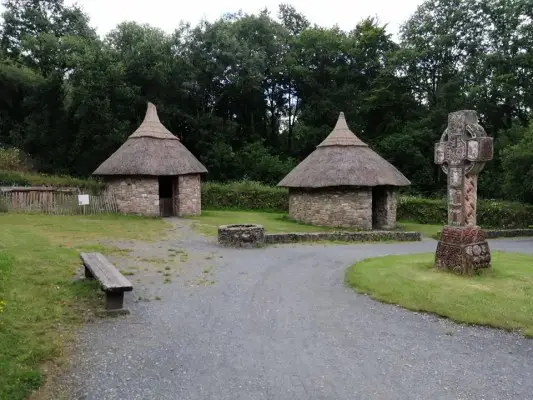 A stroll through the Heritage Park's forty acres is the closest thing you can get to a time machine. The park is divided into three distinct sections, with each one telling a vital story in the history of Ireland. As you walk through the beautiful greenery, you journey from the Pre-historic era through Early Christian Ireland before landing in the Age of Invasion.
Our tour concluded when we arrived at one of the park's most fascinating replicas, the Early Medieval era Irish ringfort, which happened to be our room for the night. The incredible construction is a true to form recreation of what a ringfort from circa 500 AD would have looked like. 
After being given an abundance of useful information and guidance by our helpful guide, we were left to our own devices, but not before being given some replicas of Medieval era tunics to wear on our stay.
At first we felt silly trying them on, much to the amusement of one another. 
We were initially hesitant to explore the park, with the experience thus far still feeling like a fever dream. Were we really going to sleep in a ringfort overnight? Could we really explore the park after hours? These questions circled our heads like planets orbiting the sun as we planned our evening. 
After we had settled in and the park had officially closed, we finally decided to make our move. Donning our tunics, we embarked on a journey into the Heritage Park after hours, a journey that was in essence an odyssey through Irish history.
The same tunics that we had at first felt silly wearing now seemed an integral part of the heritage experience, heightening the sense of authenticity we felt as we explored the park's incredible amenities.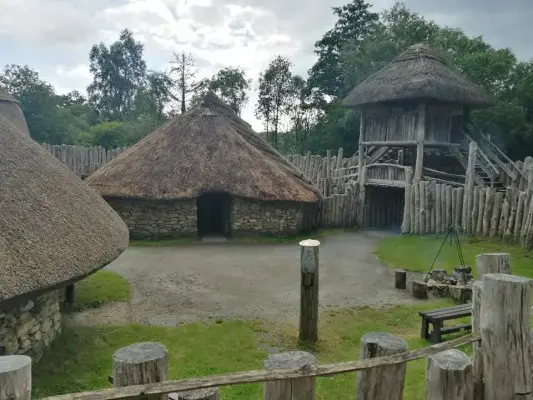 It goes without saying that not all of the Heritage Park's amazing facilities were available after hours, but exploring the park in isolation was enough to keep anybody entertained all evening. Following the trails, we took in the sights and sounds of Ireland's past, stopping to pan for gold, read the informative panels and take in the breath-taking exhibits.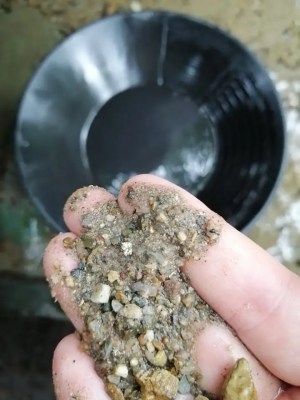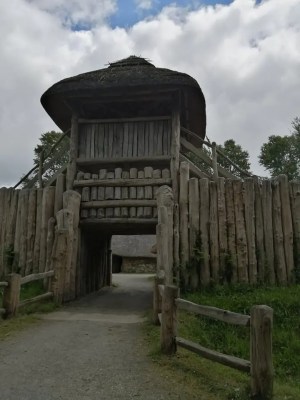 After a lengthy exploration of the park, we retired to the ringfort where we cooked our dinner over a firepit using Medieval-style crockery. While sitting inside the ringfort eating our food made by campfire, it was difficult not to gain appreciation for the everyday lives of Irish people from 1500 years gone by.
It also felt as though staying in the ringfort established a firm link between the past and present, bringing history and the present day in unison by way of a shared experience. 
Since my memorable stay at the Heritage Park the ringfort has undergone restorations; due to this, the park has been renting out their Viking House as an alternative. This experience has proved equally captivating for visitors and has even garnered some international attention.
Earlier this year, the popular website LADbible featured the unique Airbnb rental on their various social media platforms, resulting in an influx of new bookings. Similarly, a post about the ringfort on Reddit gained 12 and a half thousand upvotes, demonstrating the wide appeal of this unique heritage experience. 
Reflecting on my overnight stay at the Heritage Park, I am reminded about how blessed I am not only to have been involved in such an incredible experience, but to have had the opportunity to engage in it right on my doorstep.
I am also reminded of what an amazing educational and recreational resource the Heritage Park is; whether you stay there overnight or take an afternoon stroll around its grounds, you will find yourself enriched by Wexford's history and enthralled by an experience you won't be quick to forget. 
Register Now! For as little as €3 annually… 
For a €3 Subscription, click here. 
For a €6 Subscription, click here. 
From December 1st, some of our content will be restricted. By registering, you will have access to all of Wexford Weekly's content and you'll also be supporting a growing independent brand. We thank you for your continued support.  
– Access to all content
– Improved, premium features 
– Discounts on products 
– First to know about future buses 
– Discounts on future events 
Read also:
We're currently running a 'Things To Do In Wexford This Christmas' advertising campaign. Contact Wexford Weekly to have your business featured! Email our team at info@wexfordweekly.com