The 2nd round of the Leinster Senior hurling championship took place yesterday…
Wexford were host to Antrim at Chadwicks Wexford Park. Wexford defeated Antrim on a score-line of 1-30 to 1-26 in front of a crowd of 4,200 people.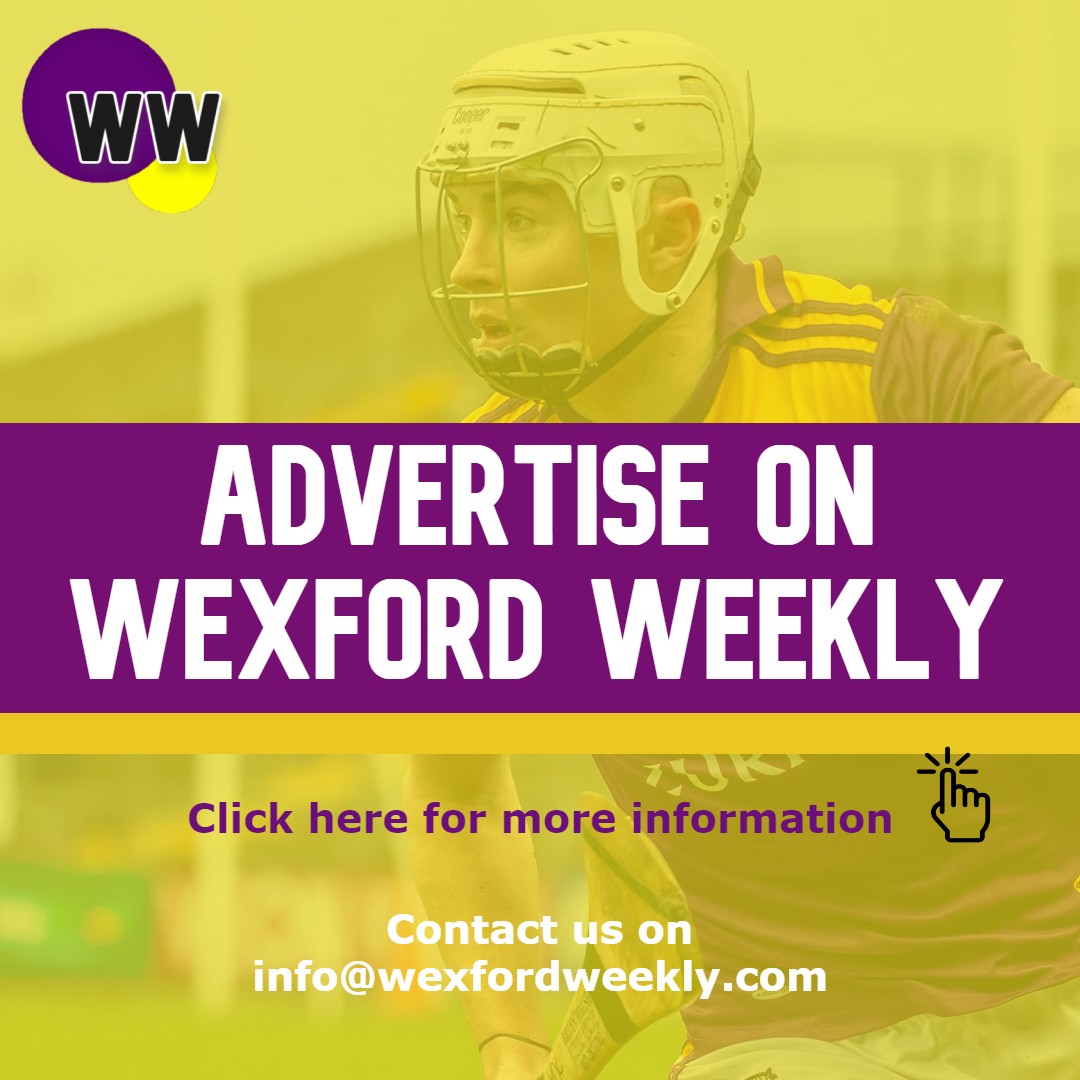 Here, we'll go through some of the major talking points from the game.
The O'Connor magic:
Rory O'Connor was on fire against Antrim. After last week against, when there was a lot of criticism for manager Darragh Egan after he placed O'Connor as a sweeper for part of the 2nd half, multiple people had called for Egan to reconsider and to place O'Connor close to the goal. In an article we published last week following the game, we stated that O'Connor is Wexford's biggest threat in attack – and that was proven against Antrim.
O'Connor was a menace in attack. He got on a lot of ball, made some mazy runs to keep the Glensmen thinking, and he finished with a tally of 0-07 from play.
While Rory was exceptional on the day, his brother Jack was also in flying form. Jack was one of Wexford's best players last week. He came on as a second-half substitute against Galway and he was deserving of his place on the starting fifteen against Antrim. He started centre-forward; he picked up a lot of ball in the half-forward line, provided strength to our forwards, and continued his good form. Jacko ended with a personal tally of 0-05 from play.
Mc dropped:
Approximately 15 minutes before the start of the game, a voice on Wexford's PA system said that Conor McDonald was to start from the bench. Instead, Faythe Harriers club man, Lee Chin, was starting full-forward. Many were delighted to hear that Chin would be back, after not featuring against Galway last week due to a shoulder injury. Worryingly, Damien Reck was not even togged out yesterday – and we can only hope he'll be back for Dublin.
It didn't look like Conor Mc was injured. Instead, it looked like Darragh Egan made a decision to drop him to the bench and to try something different. Wexford's forwards were constantly moving and rotating, but Cathal Dunbar, Liam Óg McGovern, and Rory O'Connor accounted for Wexford's full-forward line for most of the match. They added a lot of pace, and something different for the opposition defence to think about.
Naomh Eanna's McDonald came on as a substitute for Jack O'Connor on the 52nd minute mark. He went directly into the full-forward line and in his appearance, he caught three or four long high balls, he set up two points, and he missed one. It was a good performance, but Egan's move shows that there are other options available and game plans available.
Big score-lines:
As mentioned at the start of this article, Wexford defeated Antrim on a score-line of 1-30 to 1-26. On first glance, that's a big score-line and Wexford will be relatively happy with the amount of points they've picked off. That's a score-line that they needed and it's a score-line that other teams would be racking up consistently in big games. One of the major positives from yesterday was Wexford's free-flowing scoring forwards. Unlike with other Wexford games, Simon Donohoe was the only player out of the Wexford six forwards to get on the score-board; the rest were Jack O'Connor (0-5), Lee Chin (0-8, 5 frees), Oisín Foley (0-4); Liam Óg McGovern (0-2), Rory O'Connor (0-7), Cathal Dunbar (1-2)
One worry, however, is conceding 1-26 at home to Antrim. Some supporters mentioned in the crowd that it's unacceptable, and other teams will not concede that at home to Wexford. That it highlights a problem for Wexford. While it's a point to take on board, and for sure Wexford conceded a lot of easy scores, not for one moment did Wexford look like they were going to lose that game either. It felt like the Yellowbellies were playing in third gear and that they had a lot more to add.
Jippo's injury:
One of the biggest concerns for Wexford and Wexford hurling supporters following the game is the injury to Liam Ryan, also known as Jippo. On the 33rd minute mark, Ryan went up to catch a ball, but he fell awkwardly on his ankle. He continued to play on for the rest of the half, but he did not reappear for the second half and he was replaced by Joe O'Connor at half-time.
The injury to Liam Ryan is a concern. He is not injured often and he's often considered Wexford's Mr Consistency, but he has had a difficult year with injuries, having to undergo an operation on his hand earlier in the year. For many Wexford supporters, Jippo would be of the first men named on the starting fifteen and he provides a lot of strength and consistency in the full-back line. With the Dublin game coming fast, we can only hope that the Rapparees man will be wearing Wexford's number 3 jersey.
_
Wexford will take on Dublin next Saturday in Croke Park. The match will be on at 5pm and it's going to be one of the most important games of the Championship with both teams needing a win to keep their Leinster Championship hopes alive.
Express your interest to go on the WW bus to Croke Park next Saturday by filling out this short form here.
Value our site? Register NOW for as little as €3 per-year… 
For a €3 Subscription, click here. 
For a €6 Subscription, click here. 
Enjoy our content? Want to keep reading it? By registering, you will have access to all of Wexford Weekly's content and you'll also be supporting a growing independent brand. We thank you for your continued support. It costs less than one cent per day to register on Wexford Weekly. If you value our site, we really appreciate it.
– Access to all content
– Improved, premium features 
– Discounts on products 
– First to know about future buses 
– Discounts on future events 
Read also:
Remember to submit your news to Wexford Weekly! To advertise on our socials or website, email our team at info@wexfordweekly.com