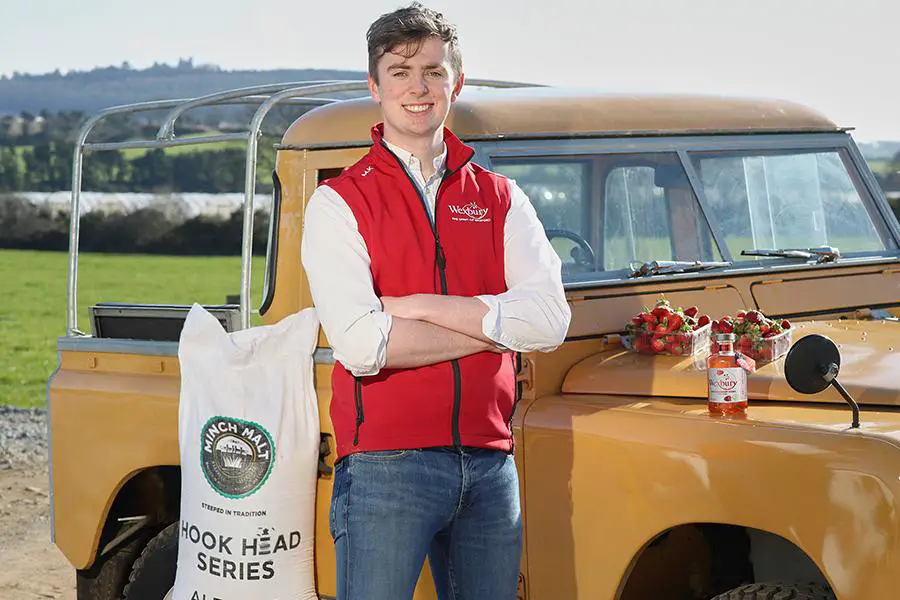 We sit down with the architect of Wexbury spirits to discuss its humble beginnings and meteoric rise…
It began with a strawberry stand. Showing a zest for entrepreneurship at an early age, thirteen-year-old Mark Kavanagh bought fresh strawberries and raspberries wholesale from a local farm and set up a small stand on a main road outside Enniscorthy. Out matched by his more established and experienced competitors, the odds were very much stacked against him. 
What Kavanagh lacked in resources, he more than made up for in innovation. Recognizing the power of good marketing, he set about creating catchy slogans that he displayed on signs. The amusing signs were a hit and Kavanagh's strawberry stand, 'Mark's Market', became a success. Memorable signs included 'Support the Small Man!' and '100% Orgasmic Wexford Strawberries'.  
'Mark's Market' did so well that he was able to expand by purchasing two new trailer stalls. Business boomed summer after summer, when he worked in between school years. Unfortunately, the strawberry market hit a blow one summer when the sunny south-east experienced a bout of poor weather. 
Kavanagh suddenly found himself with an abundance of fruit stock and few customers to sell it to. But while others saw a crisis, Kavanagh saw an opportunity. 
'I had two stalls and in the middle of that time, we had a wet week. I got so sick of making jam so we experimented with infusing (berries) with vodka. It was just a way of making sure the berries didn't go to waste at the time, and what came out of that was a really nice, straight, drinkable, spirit drink.'
The seeds for Wexbury were sown. But it was still early days. At this point, the idea of marketing a strawberry infused vodka had not occurred to Kavanagh. It was simply a personal project that he shared with family and friends, whom responded positively to the new concoction.
'It wasn't to sell. It wasn't to get into business with. It was an accident. We never thought about commercializing it until I finished my final year in my marketing degree.' 
Like the poor weather decimating strawberry sales years before, another crisis would give Kavanagh opportunity to experiment with new ideas. This one came in the form of a global pandemic. 
'It was about an hour after Covid hit and I googled businesses that thrived during recessions and what came out of that was tobacco, chocolate and alcohol (…) and I knew then that I used to make the strawberry vodka. Like most producers, I didn't start with a product and think "right, now I can make a business out of it". I understood how I could market Wexford strawberries and that that's what people wanted and that I could potentially make a product to fit that need. And yeah, that's what we've done. Three years later; we're definitely up and going.'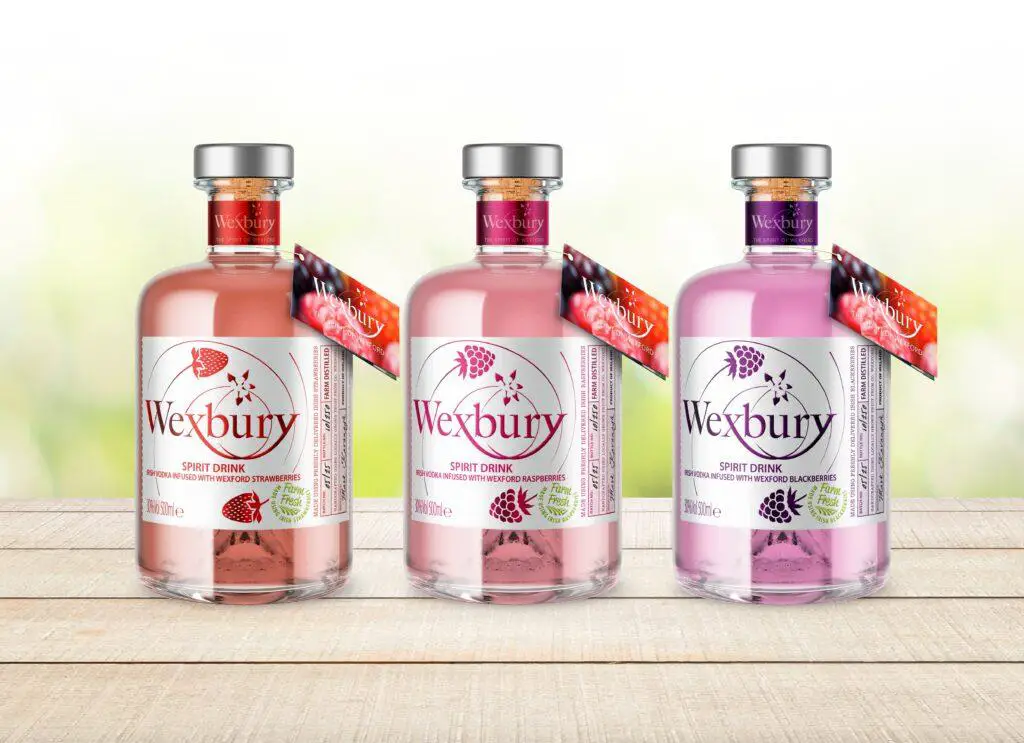 Indeed, they are. Wexbury is now stocked by major retailers like SuperValu and Dunnes Stores as well as sold in numerous Wexford bars, hotels and restaurants. 
They have also expanded their product line; Wexbury Strawberry was the first flavour developed, followed by Wexbury Raspberry the year after. More recently, they have released Wexford's answer to Tequila Rose in the form of Wexbury Rose, a vodka cream liqueur.
'That's proven to be our biggest seller of all at the moment. This time of the year, Wexford strawberries and cream is just what people want to buy.'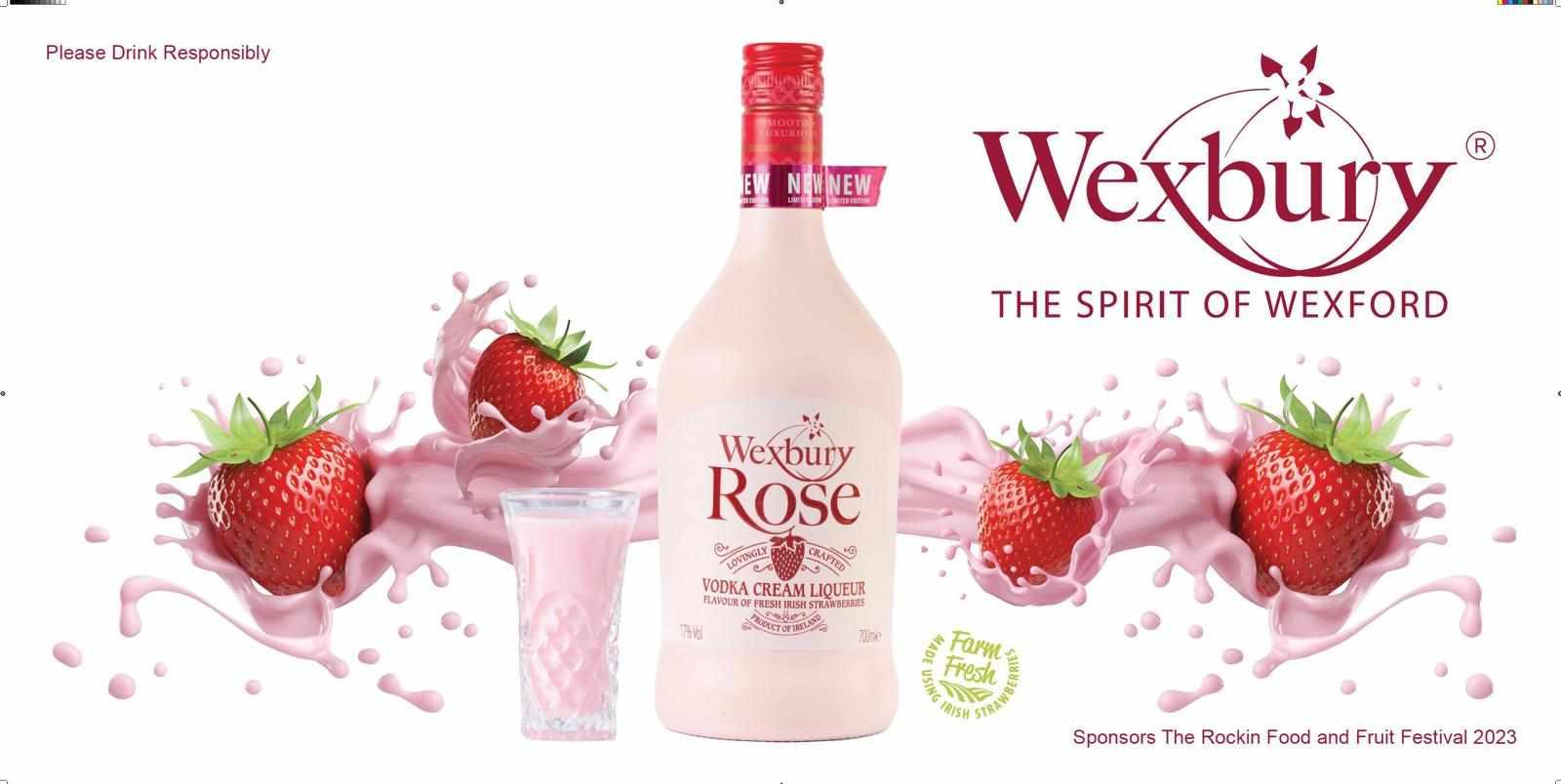 Despite being Kavanagh's creation, he is incredibly grateful about the local support he has received that has allowed Wexbury to climb so high.
'Thankfully we've got support from the likes of Bord Bia and Enterprise Ireland (…) I'm very lucky I've been getting the support from the likes of H. Murphy Cash and Carry in Enniscorthy who does all my distribution. Without them, we wouldn't be able to supply all the customers that we have like T Morris, the Crown or any of the big hotels in Wexford. We'd be lost.

I'm also the vice chairperson of the Wexford Food Family. I've gotten tremendous support from the likes of Naturally Cordial. It's a fantastic network. Basically, I've been given the best hand from people in my locality. It's really made all of this possible. It's great to have an idea and enthusiasm but you really need the people around you to make something like this work.'
When it comes to the future of Wexbury, it appears that the sky is the limit. They currently have their sights on the United States market, with orders of Wexford-strawberry vodka queued for exportation across the Atlantic.
'We already have purchase orders from New York but we're going to be bringing it in through Savannah, Georgia, first. That's scheduled to happen at the start of next year. In case you didn't know; the Dunbrody famine ship, everyone knows about it but they don't know that it largely travelled to Savannah, Georgia. 

So, Savannah, Georgia, has the second largest Paddy's Day event in the world after New York. We went over pitching for investment last Paddy's Day so we were in the middle of the Paddy's Day parade. We got great contacts; we came home and off the back of that we organized funding to get our cream liqueur off the ground. So, even though it seems like a great success, it's only the tip of the iceberg of what's really happening.'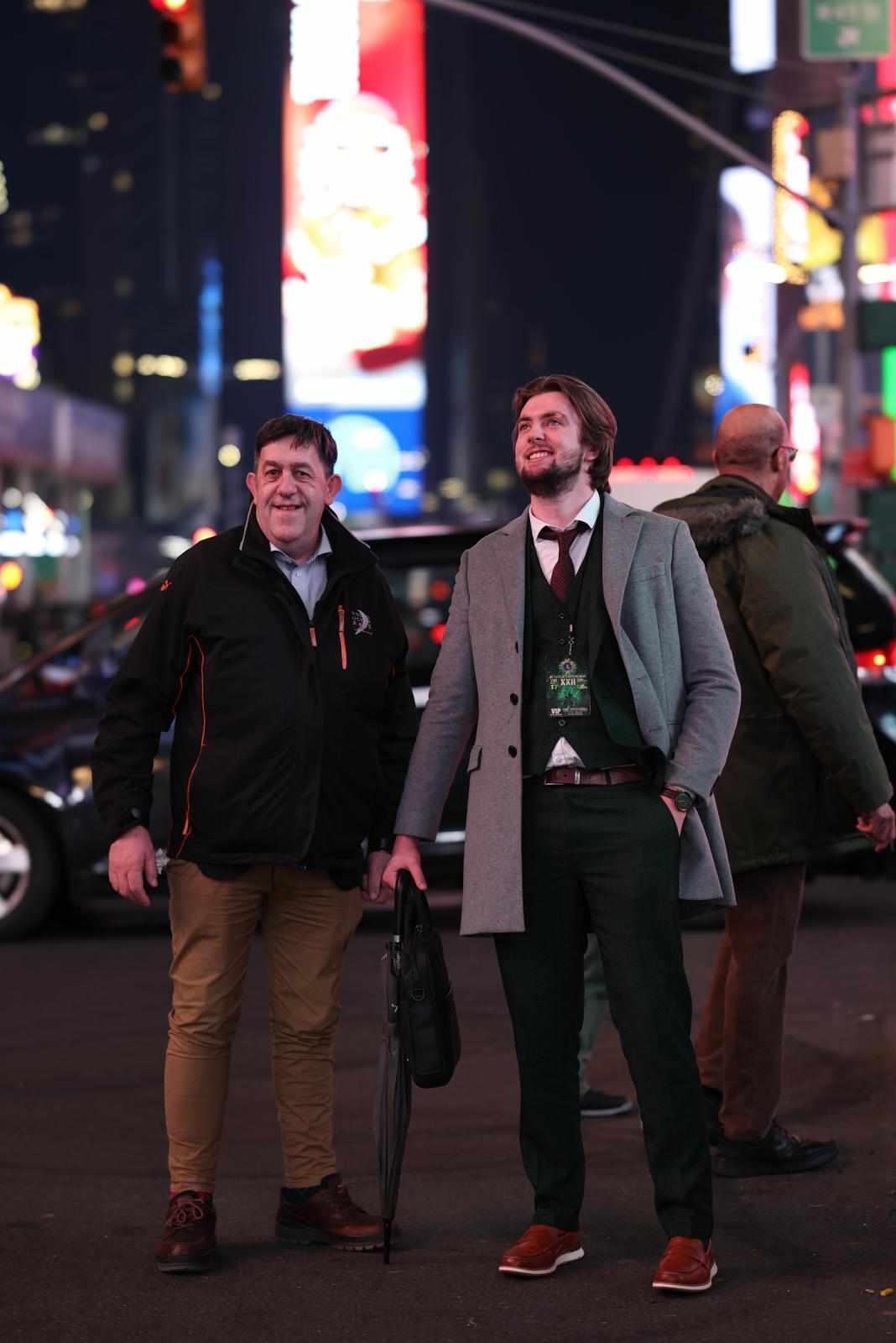 Even though they have their sights on exportation, Wexbury's Wexford connection remains an essential part of the drink's taste and branding. To Kavanagh, it is the renowned Wexford strawberries and an authentic Irish story that make 'the spirit of Wexford' so special. 
'Taking Wexford strawberries global. There's no reason why they shouldn't be already. Alcohol just facilitates that. It's a taste of a Wexford summer all year round because it's bottled in an alcoholic drink. 

Anybody can put Wexford strawberries into anything, that's not unique. What we're trying to sell is the story. How we went from seven years of selling strawberries on the side of the road and eleven years of buying strawberries under the same supplier which is Greenhill Fruit Farm. Very proudly buy our stuff from them. 

There's no brand that Diageo could spend millions on that could come up with a story of "Support the Small Man!" and "100% Orgasmic Wexford Strawberries" on the side of a road to the national distribution of a vodka drink. You just can't buy that. So, yeah, a fancy brand is one thing but to have a real authentic story is what people tend to get value out of.'
Value our site? Register NOW for as little as €3 per-year… 
For a €3 Subscription, click here. 
For a €6 Subscription, click here. 
Enjoy our content? Want to keep reading it? By registering, you will have access to all of Wexford Weekly's content and you'll also be supporting a growing independent brand. We thank you for your continued support. It costs less than one cent per day to register on Wexford Weekly. If you value our site, we really appreciate it.
– Access to all content
– Improved, premium features 
– Discounts on products 
– First to know about future buses 
– Discounts on future events 
Read also:
Remember to submit your news to Wexford Weekly! To advertise on our socials or website, email our team at info@wexfordweekly.com