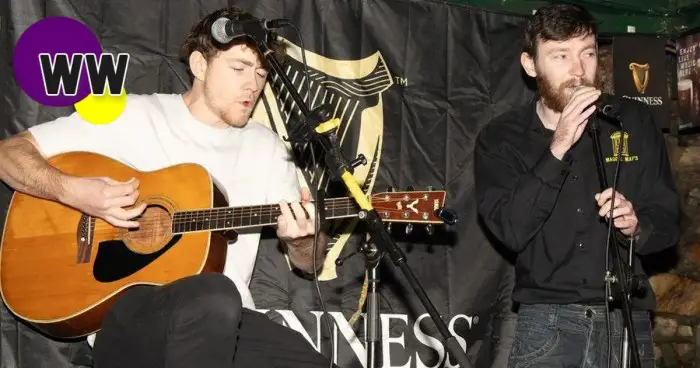 As this year's singing and swinging pubs comes to a close, we sit down with Maggie Mays manager and opener of this year's show Arron Roche to discuss its triumphant return…
The results are in; after a four-year hiatus, the Guinness Singing and Swinging Pubs is back with a bang.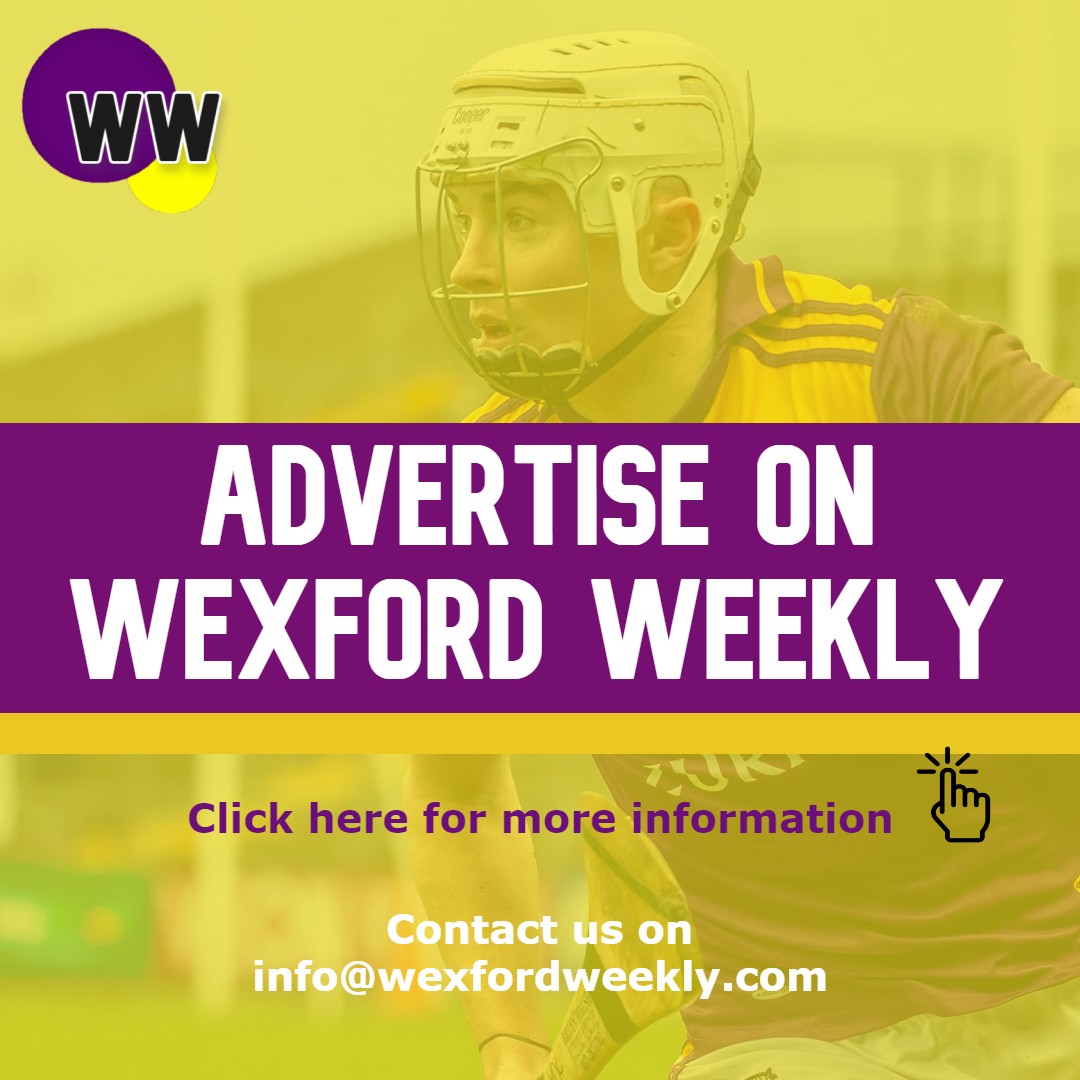 The treasured tradition that dates back to 1952 has been a staple of Wexford's culture scene for decades. Unfortunately, the past several years saw no singing or swinging due to the developing COVID-19 pandemic. 
But the people of Wexford can breathe a sigh of relief because the Singing and Swinging Pubs has been resurrected in phenomenal fashion. Over the past week, excited onlookers flocked to Wexford town's eclectic range of pubs to embrace the return of this beloved and unique competition.
Maggie Mays kicked off the competition on October 23rd while the Talbot Hotel bookended the performances a week later on October 30th. The results were revealed that night in the window of Macken's pub to a merry crowd.
Guinness Wexford Singing and Swinging Pubs Info Page.
It was a proud night for Monck Street with the Mocking Monck and T Morris being crowned victorious in the singing and swinging categories respectively. Meanwhile on the other side of town, the John Barry seized gold in the traditional section. 
We sat down with Maggie Mays manager Arron Roche, who had the pleasure of kicking off the competition for the first time in four years, to get his thoughts on the return of the Guinness Singing and Swinging Pubs 
How did it feel opening the first Guinness Singing and Swinging Pubs in four years?
"It was a great honour. It was actually my first time involved in the singing pubs. I know it's been around for so long but the fact that it was gone away for the last few years made it feel like a restart for the singing pubs. 

It's a new generation of the singing pubs. Based on the shows that I've seen and the videos that I've seen, I see a lot of new faces in it. It's nice to see a new generation into it and I think that will carry in. I think it will build forward and hopefully it goes on for another seventy years. I think the little gap rejuvenated the enthusiasm for it."
Roche opened the festivities with a cover of Chris Stapleton's 'Parachute'. Maggie Mays' full lineup also included Shane Murphy, Eva Robinson, Sophie Parkinson, Aisling O'Leary and Mark Houlihan with Brian Scully as MC. Ruben Buggy also provided guitar accompaniment to the singers.
How did the performers for Maggie Mays come to be involved?
"So, we have Maggies Monday; we have live music every Monday. It's always a good night and Ruben plays for the majority of them and he's very accommodating when it comes to people who want to get up and sing. Try out their talents.

The likes of myself, Eva Robinson, and Mark Houlihan have all got up on the stage many Mondays and we sort of got the taste for it then. When it was announced the singing pubs was coming back, we said 'look it, why not make it the way it was? Old school, regular singers.'

(laughs) Sophie was a funny one. We had someone pull out and Sophie was in (Maggie Mays) with her friends and we heard her sing in the background and we said 'We have to get you involved with this'. The confidence she had was fantastic because she hadn't really met any of us before and she came to every practice and sang her heart out. Star of the show if you ask me."
Sophie Parkinson scooped up the title of best female singer in the singing section with her rendition of 'Ironic' by Alanis Morissette. 
Sophie Parkinson performing 'Ironic' by Alanis Morissette, the cover that won her the award for best female singer in the singing category. Source of photo: Ger Hore and Wexford People Newspaper.
If you had to pick, what's your favourite thing about the singing pubs?
"The atmosphere hands down. I've been to five or six of them and the atmosphere with the crowd is hands down the best part of it. It brings everyone together. I know the opera festival is around and the spiegeltent is on but I mean, there hasn't been a feeling like this around in a long time. 

Everyone is excited. Going to the next pub, going to see the next act. It just makes everyone happy, to be honest with you. There's a lot to be said for that these days because there's an awful lot of negativity around. You turn on the news and everything's bad. So, it was nice to see everyone happy for seven days."
Is there anything you'd like to see done differently next year?
"I think expand it to the country pubs as well. I know it was nice this year because it was accessible but the country pubs who were in it for years, I'd like to see them get brought back into the fold and increase the competition. 

The standard this year, I must say, was absolutely unbelievable. The standard was top class. I'd like to be a bit more inclusive to the country pubs. It's Wexford Singing and Swinging, not Wexford Town Singing and Swinging, you know what I mean? That's what I'd like to see. There's so much talent around these days."
The Wexford Singing and Swinging Pubs is a time where a community comes together to make the magic happen. It should therefore come as no surprise that Roche had many people to thank for making the show happen:
"I'd definitely like to thank Ruben for supplying his gear. Over the years of Maggies Monday he gave us the confidence to be up on stage so I'd like to thank him for that. Shane Murphy and him were great in terms of what key we should be in and all that; all the questions I wouldn't have answers to. 
I'd like to thank Diageo obviously. They sponsor the show. It wouldn't be back without them. I'd like to thank Samantha Jonnsen, the Diageo rep, for accommodating everyone. It was a hard week and she didn't miss a single show so fair play to her.
I'd like to thank Anthony Doyle for giving us the opportunity and having it in the pub. The minute I brought up to him that we were interested in doing the singing pubs, he was 100% behind us. Of course, all the performers too. 

Lastly, but definitely not least, the crowd. I have to thank the crowd because that was unbelievable. They carried the show. They were the real MVPs, I have to say."
Value our site? Register NOW for as little as €3 per-year… 
For a €3 Subscription, click here. 
For a €6 Subscription, click here. 
Enjoy our content? Want to keep reading it? By registering, you will have access to all of Wexford Weekly's content and you'll also be supporting a growing independent brand. We thank you for your continued support. It costs less than one cent per day to register on Wexford Weekly. If you value our site, we really appreciate it.
– Access to all content
– Improved, premium features 
– Discounts on products 
– First to know about future buses 
– Discounts on future events 
Read also:
Remember to submit your news to Wexford Weekly! To advertise on our socials or website, email our team at info@wexfordweekly.com