Have the mind games already begun ahead of Wexford's Leinster Championship clash versus Kilkenny next week?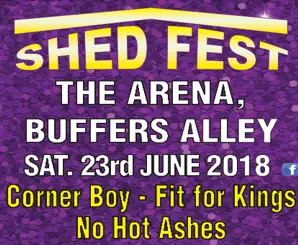 …Or is it just simply an early excuse?
Yep, we've played three games in a row. Kilkenny will be our fourth, but surely, this isn't the right mentality heading into a must-win game versus the Cats in their home patch.
"If I was a betting man now and I was going to that game, I would put my house on Kilkenny. You'd never know, we might pull a performance. We'll stick out another 15 and see what the craic is"

"I'm not pointing this out just now. I said it to you from day one that we would struggle in games three and four and that's why I wanted our business done early if we could," Fitzgerald said, speaking to The Sunday Game.
READ ALSO: Davy Fitz Interview: "It's Hard To See Us Doing This Four Weeks In A Row, It's Impossible"
__