There's no doubt that we are living in a digital age; its an era where news is distributed digitally, while movies, even concerts and now live sports can be watched instantly with the click of a button…
Over the past two years, we've seen NOW TV, a bi-product of Sky Sports came to prominence in the world of live sports streaming. With NOW TV, you can stream movies, sports or channels by paying a daily, weekly or monthly subscription fee.
Without an annual subscription to Sky, one can still watch a match on demand. Since the GAA announced its partnership with Sky Sports, it opened the door for GAA fans to use this streaming service too.
Last year, those without a subscription to Sky had the ability to watch Wexford vs Kilkenny in the final round of the Leinster Senior Hurling Championship. Because Sky had the rights 20 GAA matches in the GAA Championship, with 14 exclusive matches, it meant NOW TV could also stream those games to their audience.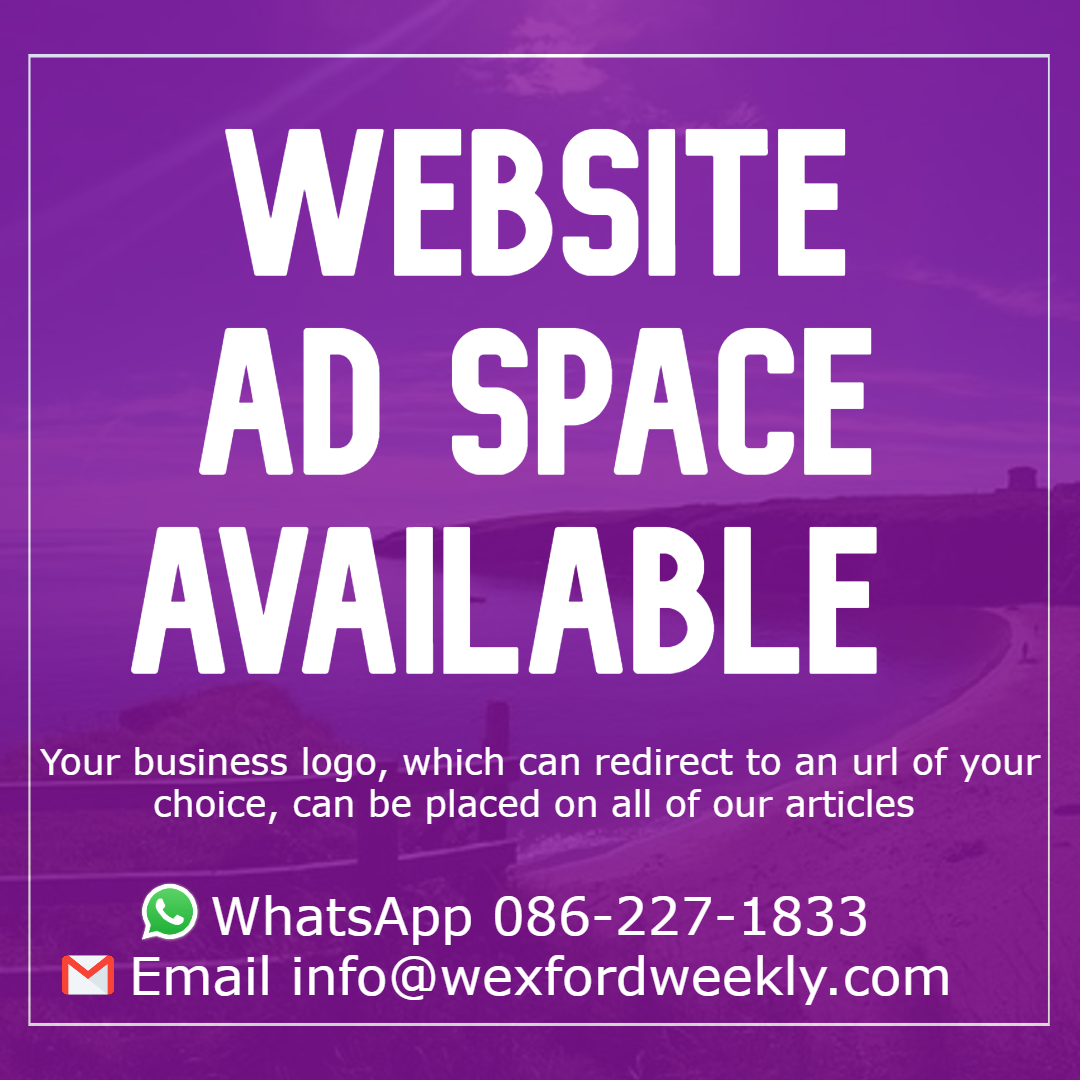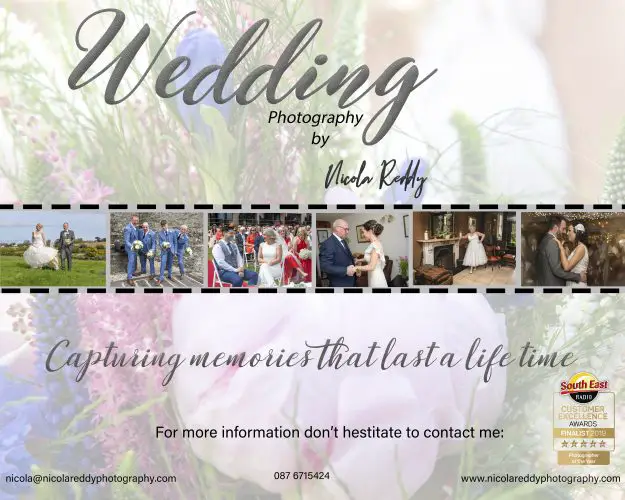 But NOW TV aren't the only streaming service across the GAA world. In fairness, the GAA, under the GAA Go brand, introduced their own streaming service, however, this service is aimed at the international GAA market and the GAA's exiles.
At home in Ireland, some County GAA Boards have been proactive when it comes to GAA streaming. Live streaming GAA matches is the future. Imagine being able to look at Oulart-The Ballagh, St Martins, Naomh Eanna or your local club team from the touch of a button on your screen, from anywhere in the world. It can be done, and it's a service that could be implemented with relative ease if the GAA were on board and committed to providing such a service to its fans and communities.
Here, Wexford Weekly investigates the GAA counties that have tried to, have succeeded in or have not yet attempted to implement a live streaming service for their respective local GAA club championship matches:
(N/A – Not Available)
(BOLD – Currently live streaming)
(Not bold – No longer streaming)
Antrim: N/A
Armagh: Since 2016, Armagh has a GAA Streaming policy in place for those wishing to live stream GAA matches. They have since created 'Linwoods Armagh TV' and live GAA games cost £5, which is paid via PayPal. A password for access to the online video player is sent to the indiviudal's email once payment is received. Armagh will be live streaming the Granemore vs Madden SFC quarter-final at 8pm on Saturday 21 September.
Carlow: N/A
Cavan: N/A
Clare: Clare GAA live streamed their first GAA match just last month. It was a second-round SHC match between Ballyea and Davy Fitzgerald's Sixmilebridge. It was live streamed to their county's YouTube channel and it was free to air. Earlier in the year, The Clare Champion streamed some u-20 hurling championship games, however, according to reports, the GAA intervened as GAA "are preferential to a service operated by the GAA themselves, as opposed to a media partner." Clare GAA have plans to continue the live streaming service on their website.
Cork: N/A
Derry: N/A
Donegal: Donegal pilotted club championship streaming in 2018, however, there has been no promotion of any such service since.
Down: Down GAA have been streaming since 2016 and more so lately. Their last stream was three days ago on September 16; a football double header between Glenn vs Liatroim and Burren vs Kilcoo. Just like with Armagh, payment for the service is made via PayPal and a unique video player code is then sent to the individual's email. These games are streamed on DownGAATV's platform.
Dublin: DubsTV are more renowned for their player and manager interviews, however, the Dubs have also introduced live streaming of GAA matches too. They live streamed a double header between O'Tooles and Kilmacud and Na Fianna vs Faughs and regularly live stream matches free to air on their YouTube channel. The last stream on Dubs TV came just under four months ago for the first round of the Dublin Senior Football Championship. One would expect now that the inter-county footballers return, that the Dubs TV streaming will also regularly return to our mobile and laptop screens.
Fermanagh: The Fermanagh 2018 Senior, Intermediate and Junior football finals were all live streamed on the Fermanagh TV website. Unfortunately, there has not been any promotion of Fermanagh live video streaming of club matches since.
Galway: N/A
Kerry: Kerry GAA TV have failed to update their TV plaform website since 2013, after the Kerry Senior Football final between Dr Crokes and Austin Stacks was available to watch free to air. There has been some 'Live GAA draws' on Kerry TV of late, but unfortunately, there hasn't been any promotion of a live streaming video service since then in the Kingdom. In fairness, one man has taken the initiative to deliver a fantastic live streaming service and he's due a mention here; the legendary Buff Egan of Kenmare who regularly posts live videos to his social media channels, helping to promote the GAA on an international scale.
Kildare: Kildare have recently sought a media partner, Dundara TV. It'll be interesting to see if they move down the route of live GAA streaming in the near future.
Kilkenny: N/A
Laois: The Laois TV free-to-air platform includes archived hiighlights packages of most of the Senior hurling and football championship games. For quality and highlights, it's one of the best around, but they are yet to venture down the route of live streaming.
Leitrim: Leitrim GAA have an archive of championship video footage dating back to 2007, however, they have not yet live-streamed club games.
Limerick: Limerick have implemented a streaming service under the Sporting Limerick brand, and regularly stream GAA matches. In 2018, Sporting Limerick live streamed the Limerick Senior hurling county semi-finals and several u-20 matches to name just a few. Sporting Limerick also gather interviews and post-match reactions from managers and players and post them to their website.
Longford: N/A
Louth: N/A
Mayo: Mayo GAA TV is one of the most renowned GAA streaming servies out there. They were one of the first to deliver the service, getting Local Streaming on board. Mayo GAA TV stream weekly GAA games from the Senior and Intermediate ranks and GAA fans hoping to watch must pay a fee. Mayo's next stream is a double header between Ballaghdereen vs Davitts and Breaffy vs Ballina, which costs just a €5 to watch the two matches. Incredible stuff.
Meath: Meath GAA are also on the ball when it comes to their streaming service. Unlike other counties, Meath offer a premium membership to watch all streamed games throughout the year, which comes at a cost of €39. Since 2017, Meath GAA Tv has went from strenght to strenght, a service that includes over 20 games, along with all adult hurling and football finals and an archive of the games just in case you miss any.
Monaghan: N/A
Offaly: Offaly GAA TV live streamed countless matches in 2018 with Joe Troy commentating on the games. In July of this year, Offaly GAA launced Offaly Faithful TV, where GAA fans can purchase individual games for €5 or all games for €50 per-person.
Roscommon: N/A
Sligo: In 2017, Sligo started their SligoGAA TV service. They streamed the Sligo County hurling final in 2017 onto their YouTube channel. A number of videos followed, but no service seems to be available anymore as they have failed to update their YouTube channel over the eleven months.
Tipperary: N/A
Tyrone: Tyrone GAA Live is becoming more and more recognised throughout the GAA community; it's the future, and although there are some areas that need assessing, they've got the right idea. For the 2018 Tyrone football finals, they charged £8, while they've been charging £5 for double headers lately. Just like the other counties that live stream, individuals pay via paypal and a unique code is sent to that person's email address to watch the game(s).
Waterford: N/A
Westmeath: N/A
Wexford: Wexford streamed the 2017 Senior County finals, and they took the initiative to create Wexford GAA TV in 2014, which included interviews with Liam Dunne, Matt O'Hanlon and others to name just a few. Unfortunately, Wexford have not officially live streamed any matches in 2019; the county's last official stream was a league game against Galway in 2018. Wexford Today started live streaming Wexford GAA games in 2018, but those live streams have come to a halt now. Despite this, Wexford Today continue to provide an excellent highlights package for Wexford GAA fans. The All-Rounder Podcast have recently started streaming Wexford club matches, which is an incredible service, and here's hoping it continues.
Wicklow: N/A
The fact that some counties are able to successfully implement this service highlights that its not a 'powers-that-be' problem, and instead, it's an internal, county problem. It comes down to desire and having a will to provide such a service. At the same time, it's a good sign to see that some GAA counties such as Meath, Tyrone and Mayo are able to successfully implement this service and essentially, become an independent streaming provider.
Sponsorships and advertisements before the game, at half-time, at full-time and during the game adds to the financial impact, while it's also important to note that just because this service exists, doesn't mean that fans won't attend games to support their local club team. If anything, it offers an opportunity to re-deliver a community aspect, by bringing local GAA back to people's homes.
Just like with GAA Go, the availability of these games online serves to benefit a large expat community too. It'd be fantastic for people overseas to watch their local club team beat their rivals in a championship decider too.
Let's not resist the future. Let's work with it and use the available technology to our advantage.
If you're looking to advertise with Wexford Weekly, please contact us now via email at wexfordweekly@gmail.com or via any of our social media pages.