We caught up with a Wexford author who recently released her first book..
Enniscorthy native Maria Nolan recently released her debut novel entitled The Shadow of the Hill and it is an excellent piece of historical fiction.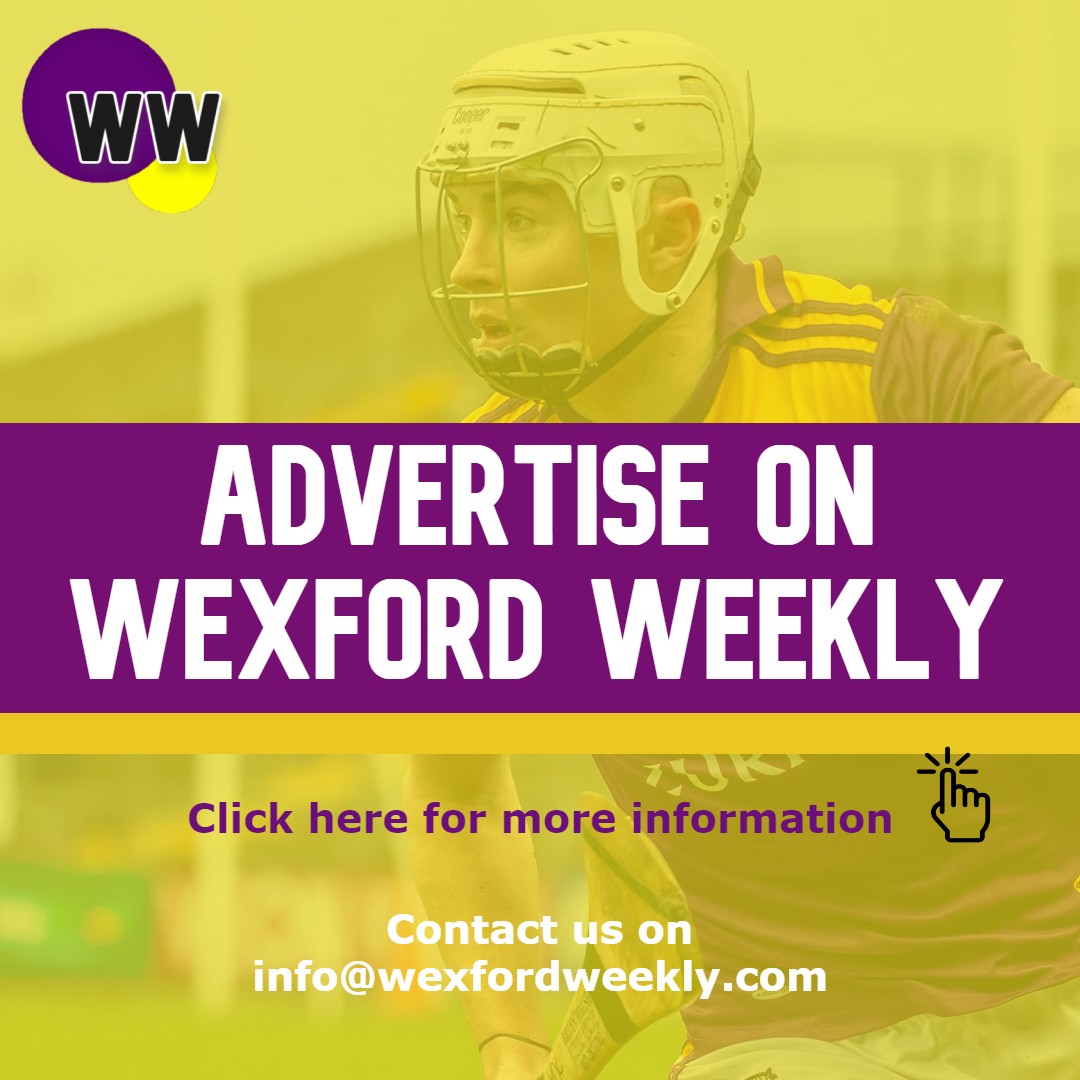 The Shadow of the Hill would initially be about Nolan's great grandfather's family, the McDonald's. The story began by following the thirteen children of Thomas and Mary McDonald, and in particular, the seven daughters who went to England and became nurses and teachers there.
However, the story would soon change and Nolan, a proud Wexford native, placed her local town of Enniscorthy at the forefront of the novel.
"When I began to write, it not only became a story of a family , but also of a town, my town, Enniscorthy and a people, the Enniscorthy people and their history, in challenging times, from around 1885 to 1916."

"This is a novel and a work of fiction populated by both real and invented people. All historical references and facts are researched, and to the very best of my knowledge accurate, but my characters both real and invented are my versions of these people, and how they may have reacted and interacted, and I hope I have done them justice."

"My story is very much interlaced with historic moments and as my characters, real and fictitious, zigzag in and out through the pages of history I try to give them a variety of voices, ideologies, beliefs and principles, in an effort to explore and understand our various degrees of Irishness and the problems and dilemmas that brings."

"I hope a very good story, but I would also like to think that it does in some way demonstrate how we are all shades of our past, even though at times we may wish to blot it out, that ancient shadow has a habit of creeping up on us and seeking us out no matter where we are," Nolan told Wexford Weekly.
When asked what was her inspiration, Nolan stated that she had always wanted to write a novel but never actually sat down to do it:
"I have wanted to write a book from the very first moment I read one, and that was a very long time ago."

"What took me so long you might ask? All I can say in my defence, is that I have been too busy living to take the time and apply the discipline that is required to produce a novel."

"It took a world pandemic, Covid-19, when life as we knew it ceased, for me to take the time to sit down and begin to write."

"Not that I haven't always written, being Secretary of Rapparees/Starlights GAA Club for over twenty years, Secretary of the Co. Wexford Strawberry Fair, Secretary of the Enniscorthy Chamber of Commerce and Secretary of Wexford Literary Festival, I have written enough minutes in my time to fill a library," she jokes.
The first batch of copies sold out in Easons in Enniscorthy, but they're due back in stock soon and Easons are currently taking orders for those interested.
"Thank you so very much to the wonderful people of Enniscorthy and beyond and Easons bookstore and staff my book The Shadow of the Hill has completely sold out in a couple of days. I am humbled and extremely grateful for the magnificent support and all the lovely feedback," she said after the book recently sold out in Enniscorthy.
Alternatively, to purchase the The Shadow of the Hill, you could check out Amazon where both paperback and kindle versions are available.
If you're looking to advertise on Wexford Weekly, please check out our advertising rates here & then drop us an email.
Register Now! For as little as €3 annually…
Soon, some of our content will be restricted. By registering, you will have access to all of Wexford Weekly's content and you'll also be supporting a growing independent brand. We thank you for your continued support.  
– Access to all content
– Improved, premium features 
– Discounts on products 
– First to know about future buses 
– Discounts on future events 
For a 3 Euro Subscription, click here. 
For a 6 Euro Subscription, click here. 
---
---