Last week, a sign simply saying 'We Are Hurling' went viral on Twitter..
The sign, which was placed into the grass at a pitch in Georgia, America, went viral after it shared a simple message: We Are Hurling, It's An Irish Sport, It's 3000 Years Old, Yes It's As Fun As It Looks. The tweet was liked by over 10,000 people.
The sign was placed in Savannah, Georgia, in the United States of America.
Given the extent of the Irish diaspora, we're all now truly aware that we're never too far away from Wexford, no matter where we step foot in the world.
During the Irish Famine, many Wexford people set sail to Georgia, America.
Many Irish people there are proud of their Irish roots, and particularly, their Wexford roots.
In general, Wexford people are a friendly bunch. But, Wexford people are also a passionate bunch and a people that love our native sport of hurling. The same can be said about the people of Savannah. And with that, it's no surprise to learn that there is a strong Wexford connection with the newly-formed Savannah GAA club in Georgia.
Formation of the club:
The story of the Savannah GAA club is one with just a brief history, but it's one that also serves to highlight how attached to the Irish way of life they really are.
It all started at the Savnnah Irish Fest on Saturday, Febuary 15, 2020. A group of strangers started talking as they enjoyed the Irish music being played on stage.
Later that evening, at Billy's Place, the strangers met up for a few pints furing a traditional Irish session, listening to the likes of the Wolfetones and local Irish band, Seldom Sober.
It didn't take long for these strangers to realise how much they had in common.
Sometimes the best ideas do happen late at night after a few pints, and on Wednesday 19 2020, the group of strangers met once again at O'Connell's Irish Pub and the new club, Savannah GAA Club was born.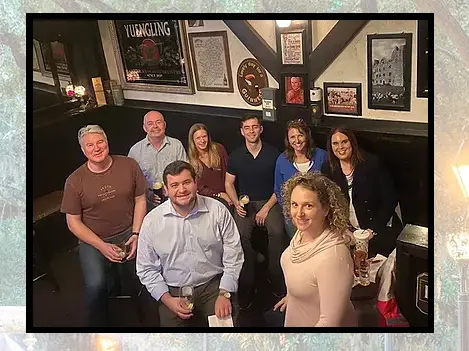 Connections with Wexford:
There are strong connections between Savannah and Wexford.
There is a Georgia Southern University campus in Wexford, based on Spawell Road in the Ferrybank South area of Wexford town. Most of us have passed it before. Many GAA supporters drive past it to head to Wexford Park to cheer on the Senior Hurlers and Footballers.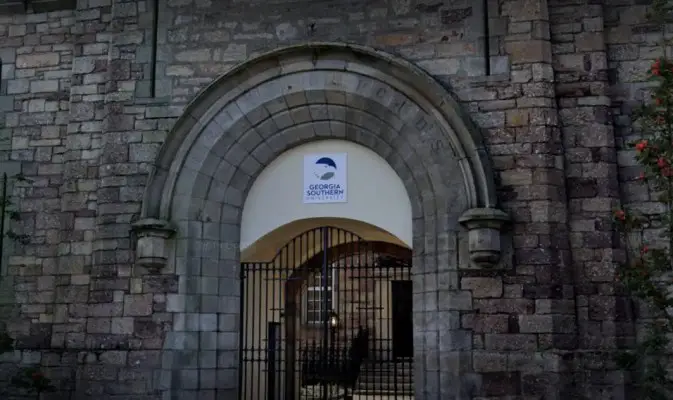 Additionally, a Wex-Sav Tradebridge also exists. This Tradebridge has a simple aim: To create new trade opportunities between Wexford and Savannah.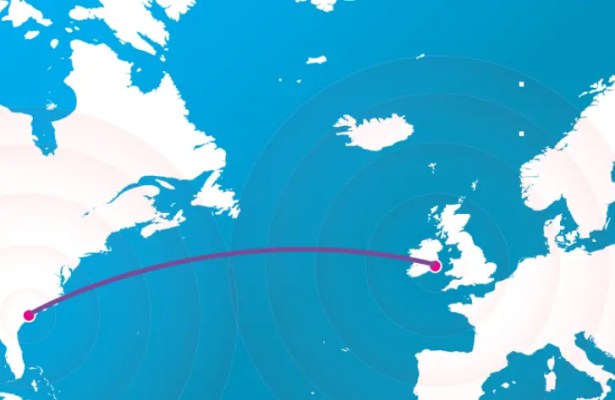 Savannah even has an exhibit at the Dunbrody replica famine ship in Wexford as most of the Savannah Irish came from Wexford. 
One of the best things about this story, however, is the Savannah colours. Despite the fact that none of their players are Wexford-based, Savannah players proudly drapes the purple and gold colours – the colours of Wexford – when they compete on the field.
Competing:
Even though they only started off as a group of strangers in a pub, they now have a team of 25 players, with six from Ireland. On their team includes people from all walks of life:
"From the beginning, it was our goal to encompass the GAA motto of where we all belong and have welcomed people to the team from all walks of life," Savannah GAA Club PRO, Tara Reese, stated.
Already, Savannah GAA competed in their first games. In November, they played both hurling and football against Orlando GAA in Florida. Since then, they've competed against other teams such as Augusta in Georgia, and an array of other teams out of North and South Carolina. 
Trip to Wexford:
The newly-formed Savannah GAA Club in Georgia are now planning a trip abroad to Wexford. They hope to arrive next Summer, with fundraising already underway and a trip itinerary already in place.
Both Larry and Tiernan Byrne with Club Choice Ireland are helping put the "once-in-a-lifetime" nine-day trip together.
Another part of their itinerary is to travel to the Dunbrody Famine Ship and to Hook Lighthouse, while they're planning on staying at Clayton Whites Hotel and in Rosslare Hotel.
When they arrive in Rosslare, Savannah GAA club will also compete against St Mary's GAA Club in a challenge match, pencilled in to take place on their fifth day of the trip.
__
Isn't this just great to think about? We have a story of a bunch of strangers, meeting in a pub, drinking and bonding over Ireland, then forming a GAA club and they're now planning on traveling to Wexford in Ireland to explore and appreciate their roots.
One thing is for sure: when this group of GAA players from Savannah visits our home county, we will make sure to give them a warm, Wexford, welcome.
For more information about Savannah GAA Club in Georgia, check out their website here.
Read also:
Error, group does not exist! Check your syntax! (ID: 1)
To submit your news for publication, click here. To advertise with us, check out our advertising rates here.